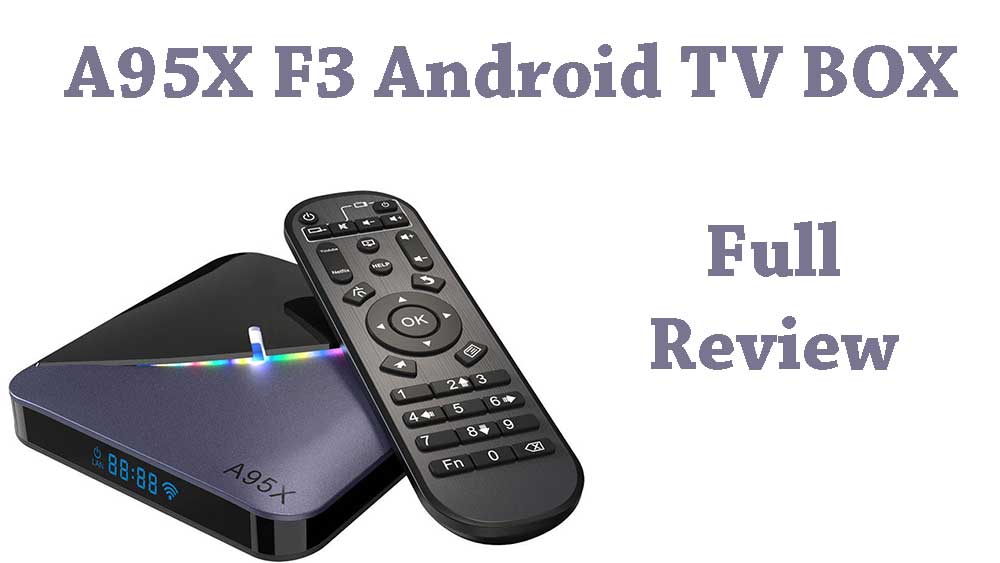 A95X has different versions of Android TV boxes as A95X max and many more. From all of those versions today we are going to review A95X F3 which is one of the best selling device of A95X. lets see why this device is one of the Android TV box that you should buy.
A95X F3
A95X F3 is one of the best budget or cheap Android TV box that support 4K videos. It comes with unique Amlogic CPU. Not as powerful as Nvidias Tegra and Qualcomm processors. How ever that want notice when you start to use this device. It takes about 30 seconds to start. That processor is good for gaming and streaming.
Specification
There are two versions of A95X F3. They are:
2 GB RAM and internal 16 GB model
4 GB RAM and internal 64 GB model
This device comes with Amlogic Quad-core processor. Amlogic is an american technology company that manufacture SOC. It is like other CPU manufactures Qualcomm, Snapdragon and Nvidia Tegra. Amlogic is also a powerful CPU that can handle 4K 60fps videos easily. It comes with good GPU for gaming ( Penta-core ARAM mali 450 ). That GPU can play all high graphic games without any issue.
Inside the Box
In the box you can find A95X TV box, IR (Infrared) remote controller, Power Adapter, HDMI cable and user manual.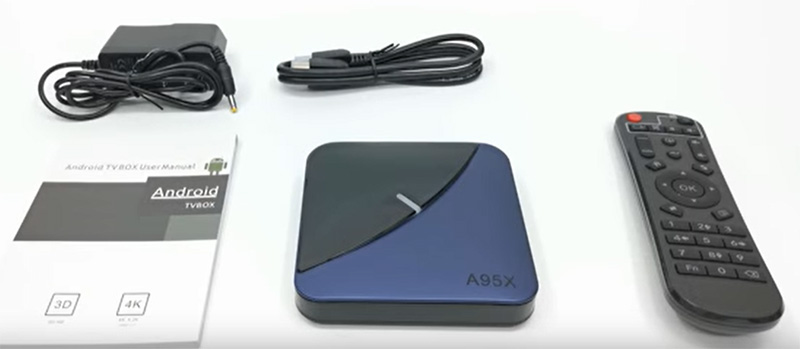 Ports and design
Top of this TV box you can see RGB lighting. You can change its color from the app. This app contain 64 RGB effects to choose from and each effect has option to customize both speed and brightness.
Since RGB lights add cool touch to this device you can place this device visible instead of hiding behind the TV. Two tone color scheme with A95X logo printed on side. Front you can see LED display. Underneath the device there are some cooling vents.
Below listed the ports available on this device.
HDMI
Ethernet LAN
Optical Audio
Audio / Video port
DC jack input
USB 3.0
USB 2.0
Micro SD card slot.
Apps and interface
This device comes with their own launcher. Pre rooted Android TV OS. If you want you can un-root it from settings. Rooting is required by some Android TV apps work well. Instead of rooting Android TV OS by yourself A95X F3 comes pre rooted. So side-loading Android apps are much more easier.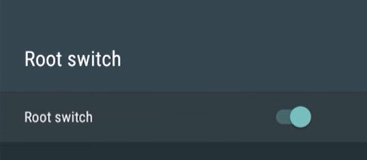 You can install free Movies and TV series apps like Cyberflix, Appflix, Morpheus TV and more from internet or using Filelinked. There is no barriers when installing those apps like other non rooted devices.
Pre installed apps
AirScreen
Can mirror your iPhone and Android phone display to TV for free.
AppInstaller
Browser
Clock
Cast play for TV
Use your phone as a remote and mouse pointer controller.
CetusPlay for TV
ColorLED settings
Files
FileBrowser
Gallery
Google
K-Addons
Miracast
Mirror your Android phone screen to TV
Mobdro
Music
Media Center
MoviePlayer
Netflix
This device does not have required DRM support to play Netflix in 4K. Support maximum of 480p quality.
Plex
Play Store
Prime Videos
Root Browser
Setup Wizard
TV store
TVMC
Voice Search
YouTube ( Android TV version )
Can play videos up to 2160p60 or 4K quality.

You can buy this device under $50 in Amazon. When compared with other TV boxes this device has more capabilities and ability customize.
Checkout below Android TV boxes