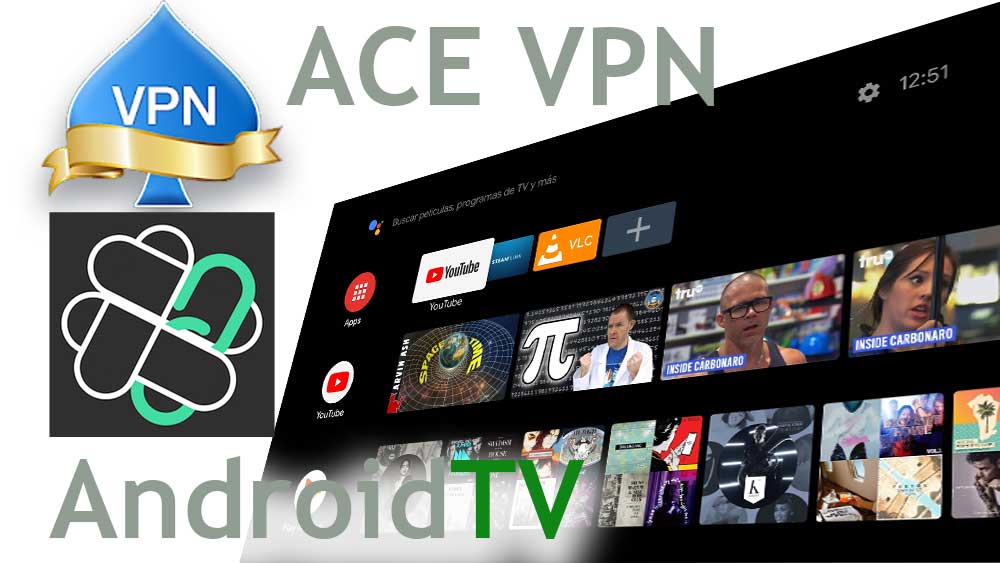 The ACE VPN TV app is the fastest and privacy-protective VPN for Android TV and Fire TV. VPN for TV is required for every user to protect themselves. The VPN app converts public Wi-Fi connection to a private and protective connection. You can hide your IP address and move away from the traffic for the internet. VPN app allows you to open the restricted sites and services blocked on your country or region. You could do it anonymously. The Ace VPN TV APK is the best VPN for Android TV. You should be able to access any restricted content presence on the internet using your TV.
Ace VPN for TV can be used very easily. So it is a user-friendly app. It just needs only one click to operate. Then after you can connect to a VPN service directly. By the given facts, I think you have built up an idea about the ACE VPN.
Size of the app is around 25 MB. So, you can easily download and install it without using sacrificing more storage space and mobile data. Golden Dragon Limited has offered the app.
Features of the ACE VPN
User-friendly.
you just need only a single tap to continue with work. There are no more disturbing contents.
Free VPN connection forever.
You don't need to pay for this VPN connection; the app offers its service for free totally.
No need to sign in.
Here, the users don't want to create an account to use. There phone no login and no sign in. Because of that you don't need to create passwords.
Quick performance.
When comparing with the other VPN apps the app is the fastest app. It has the best server speed.
Can use the contents only limited to a certain area.
There are some websites only limited to a certain geographical area. By using the ace VPN you can access such restricted websites.
Protect your privacy.
As I mentioned, you could access every content that you need anonymously.
Safe.
The IP addresses as well as the personal details are hidden.
No root access.
Root access doesn't need to use a VPN connection.
No limits.
The Ace VPN app can be used in every area in the world and there are no geographical limitations to use Ace VPN.
24×7 service.
Always the app is performing the task of it.
Be safe from unwanted parties.
There can be hackers and other harmful software included, you can be protected from that by using the ace VPN.
Unlimited streaming experience.
You can enjoy over 110 channels worldwide. You can enjoy it without any buffering.
Multiple protocols.
The ace VPN support for multiple protocols. Sample for OpenVPN and IPSEC.
The stated above details are related to the fast and privacy protocol VPN app. This app receive updates and patches to make user their users have reliable and satisfactory service. Recent update has following improvements to this Android TV VPN app
Existed bugs have fixed
Minor improvements can be seen
Addition of fast server experience
How to Install ACE VPN on Android TV
Let's see how to install ACE VPN app on Android TV boxes like Shield TV, Shield TV Pro, Mi Box, Sky Stream, X95X and Fire TV devices like Fire TV Stick, Fire TV cube, Fire TV Stick 4K and more. This VPN app not available on Play Store for Android TV. So, you have to use another app to install this app service. For that we can use Filelinked or Aptoide TV.
If you does not have Filelinked installed on your TV click here to install latest version of Filelinked.
Filelinked code for ACE VPN: 81146167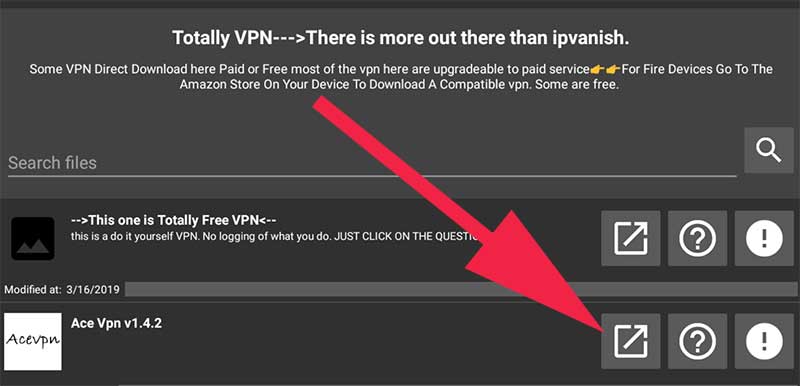 You can use Aptoide TV too. Click here to install Aptoide TV. Open Aptoide TV and Search this VPN. In search results you can see this VPN app.
So by here I have described all the necessary details that you want by operating and a VPN connection. If you want to know more details it is better if you know them after trying the app. If you feel satisfied with the app don't forget to share your experience with the others.