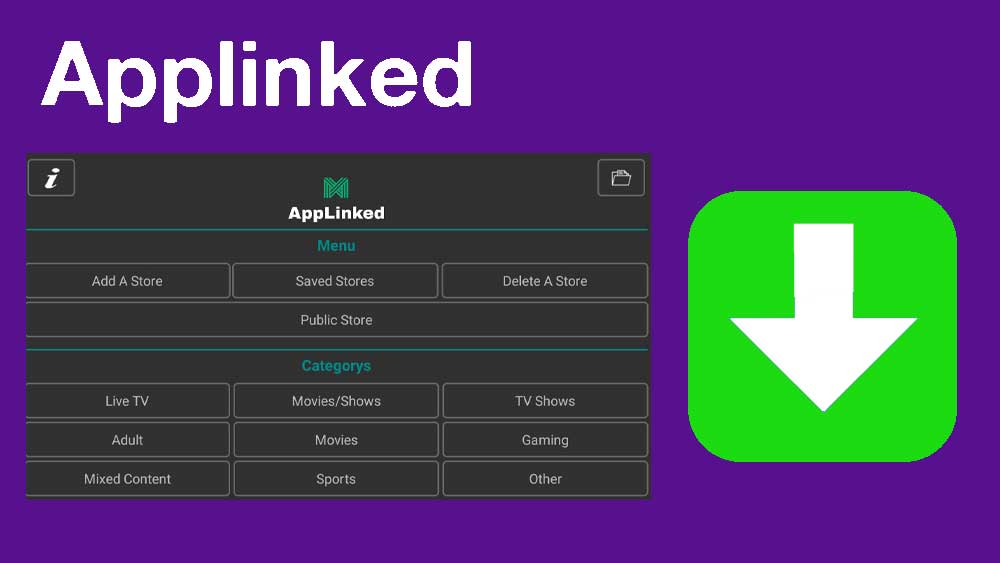 Most popular smart TVs are Android TV and Fire TV. Because those devices provide easy access to Android TV system with Android TV box, Fire TV Stick, Fire TV cube and etc. No need to buy a TV with Smart TV OS. You will gain access to Android TV if your TV has a HDMI port. Simple and easy.
Fire TV provide apps and games via Amazon App Store, certified Android TV boxes has Google play store TV. Many free TV boxes does not has Play store TV app. Some has Play Store Android version not the Play Store Android TV version. As a result those devices does not has access to TV exclusive apps and games. You cannot install Play Store TV version on unsupported devices. Therefore it is important to have a universal TV app store for all.
You can use AC Market or Aptoide on Android phones. But those App stores are not for TVs. You can use Applinked app store. Which contain all most all Movies, TV Shows, Live TV, IPTV, sports and other TV apps and games for free. This app store support all most all TV boxes including Android TV, Chromecast, Mi BOX S, MI TV, SkyStream, Fire TV, Fire TV Stick, Firestick, Fire TV cube and all.
Features of Applinked App
This is a free Android TV app store. Unlike other app stores, Applinked provide user created stores which can be accessed using a Applinked code. Therefore you will find many free and new apps before everyone else.
You can create your own Applinked store and store all your favorite TV apps and games. That make it easier to restore your TV box or TV stick. You can use your store to share apps and games with others.
Applinked provide default or public store which can be accessed without using a TV code. You can directly access app categories from home screen to discover new apps. That helps to find apps you want without wasting time.
Easily protect your store with a password. Only the members with password will have access to your Applinked store. That make it easier to share your collection with your friends and family members.
You can create any type of file collection including images, videos, apps and etc. You can use this app to share your photo album or video album too.
AppLinked Download
You can download Applinked apk directly to your Android TV box or Fire TV using Downloader app. Make sure to provide app installation permissions to this app. Click below download link to install Applinked on your Smart TV.
No need to search internet for best applinked code. I have the best list of codes that you can use for free. Click here for best list of Applinked codes.