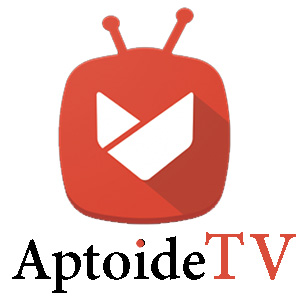 | | |
| --- | --- |
| Name: | Aptoide TV |
| Version: | v5.1.2 (531) |
| Size: | 11.35 MB |
| Support: | Android TV, Fire TV, Google TV, Android phones |
| Category: | Android TV app Store |
| Last Updated: | 03rd December, 2023 |
| Official Website: | aptoi.de/tv |
| Downloader Code: | 610871 |
Click above link to download latest version of Aptoide TV app store for any Android device including Fire TV, Android TV, Shield TV, Google TV, Android phones and tablets quickly and easily. One of the best TV BOX Store that works on all most all. Best Play Store TV and Amazon App Store alternative available for free.
Similar Apps
---
Downloader code for Aptoide TV: 610871
Use above Downloader TV code to quickly download and install on your TV. You can find "Downloader" app on Google play store and Amazon App store. First use TV box default app store to install "Downloader" app and then use above code for faster installation of any app.
This is an allocation that offers optimization of your Android TV. That is no matter if that is a smart TV or an android TV. You can simply download the above app for any Android TV or Android TV box for free. From this one, you could make a Catalog of entertainment systems. That may be consistent with the movie series, live TV. For the smartphones and the tablets the above Aptoide TV app offers similar content to both of them. The Aptoide TV is compatible with the amazon Fire TV devices like Fire Stick, Fire TV Stick, Fire TV cube, Fire TV Stick 4K and etc. Those are the main details about the Aptoide TV. That is not only ordinary TV app. But there are important features of such an app. We will see some of them now.
Content:
Features of the Aptoide TV APK
There are the applications that were edited by the editors of Aptoide.
There are many applications, those are the most popular and most famous ones.
Can be used as search engine for Android TV.
Wide varieties of games, Streaming apps, TV apps, Movie Apps, Sport channels apps and many more.
You can find here a separate section of apps.
Easy to settings
From here you could find plenty of applications no one can find from another app. I mean you wouldn't be able to find some of them on the official stores either. That is really advantageous and useful. But, there may be disadvantages too.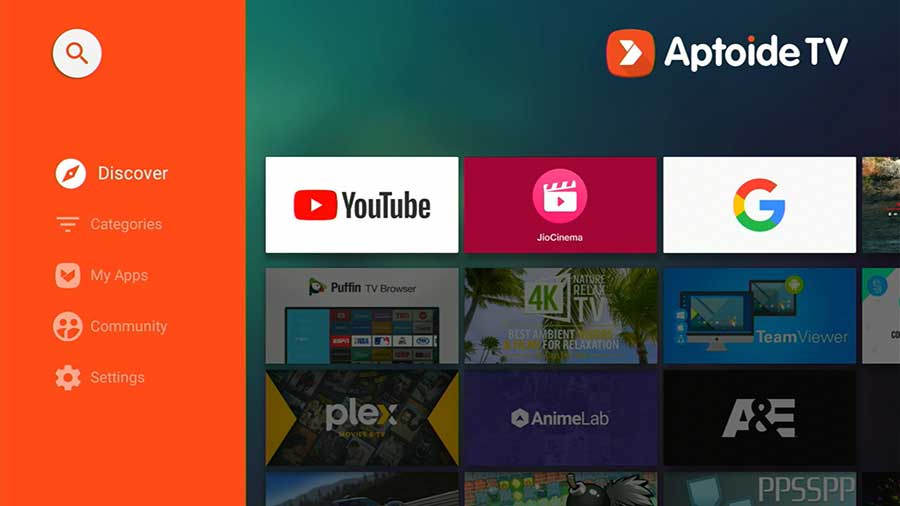 That means you have to pay attention to this app while working on it. Because some malware and spyware attractions may take place with this app. Every app and games on this apps are not developed or owned by Aptoide. So there would be a problem regarding the security of the apps offered. What is the reason for that? Because all apps don't go through any verification process.
I think now you can understand the use of this kind of app and even the risk of using an app like Aptoide TV.
Then we will see some other advantages that we could get by downloading Aptoide TV.
Advantages of Aptoide TV
We are able to find apps that are not the presence in the Google Play Store
This app automatically updates all the pre-installed apps
The app can update the apps in the operating system too.
The developers can promote their own products from here by using the above app
From here you are able to download the paid apps for free.
Those are the advantages that could be obtained by the Aptoide TV. When comparing the advantages, the disadvantages are very less.
Disadvantages of Aptoide TV
There is no verification processes running in the Aptoide TV like the Google play store
Harmful agents like spyware and malware may be present.
According to the above details Aptoide is less secured. But there are multiple uses of Aptoide TV. But most of the People have common questions. That is,
Is Aptoide a legal app?
We don't want to cause trouble. That is why the above questions came in front. Aptoide is a legal app. You can download what you want from exceptional Web sites and web pages.
Android TV app Store
Aptoide TV Store is one of the best app store when it comes to Android TV. If you does not like Filelinked which is the most popular way to sideload Android TV apps, you can use this app. No codes. However, filelinked is no longer available. Now you can use AppLinked, FileSynced or Unlinked.
It is very similar to play store for Android TV. So easy to use with remote. Support all most all Android TV boxes like Nvidia Shield TV, Skystream, Mi Box, Minix Neo, Matricom, Zidoo, EZ-Stream, Q-Box and many more.
Below shows how to install this awesome TV app store on your smart TV.
How to install on Android TV
Support all most all Android TV boxes, Android TV sticks, Android TVs, Mi Box S, SkyStream, X95 series, Google TV, Chromecast and more.
First open "play store" application of your TV.
Install "Downloader" app from play store.
Next go to "Security and restrictions" settings of your TV and allow "Unknown Sources" for Downloader app.
Open Downloader app and enter "610871" code to begin your download.
You will see "Install" button once download completed.
Select "Install" button and allow required permissions while installing.
Enjoy.
For more detailed instruction click here: How to install on Android TV
Install on Amazon Fire TV
All most all Fire TV users want to access apps and games that come with play store. Follow below instructions to replace your Amazon app store with Aptoide TV. Aptoide TV offer all most all play store TV applications and mobile applications with other movies and TV shows apps. Support all Fire TV devices including Fire TV stick, Fire TV Stick Lite, Fire TV stick 4K, Fire TV cube, Fire TV P1 series, Fire TV F20 series and more.
Go to Fire TV settings and find "Developer options". There you will see "App from Unknown sources" option.
Turn on "App from unknown sources" option. Name will be slightly different based on the Fire TV version you have.
Now open Amazon app store application and install "Downloader" app.
Next enter code "610871" to direct download Aptoide TV apk to your Fire TV.
You will see "Install" button once download completed.
Grant required permissions.
enjoy.
For more detailed instructions with images click here: How to install on Fire TV Stick and Fire TV
How to install on Nvidia Shield TV
You can use Aptoide TV app store to install any high-end Android game on your Shield TV easily. No need to search all over the internet to download your favorite games. Use this app store. Support Shield TV and Shield TV pro. Below shows step by step guide on installing this app on your Shield TV.
First install "Downloader" app using Google play store application.
Next enable "Unknown Sources" for "Downloader" app using "Security & restrictions" on settings page of your Shield TV.
Next open "Downloader" app and enter this code: 610871. It will direct download this app store to your shield TV.
You will see "Install" button once download completed.
Grant required permissions while installing and enjoy.
For more detailed instructions click here: How to install Aptoide TV on Nvidia Shield TV