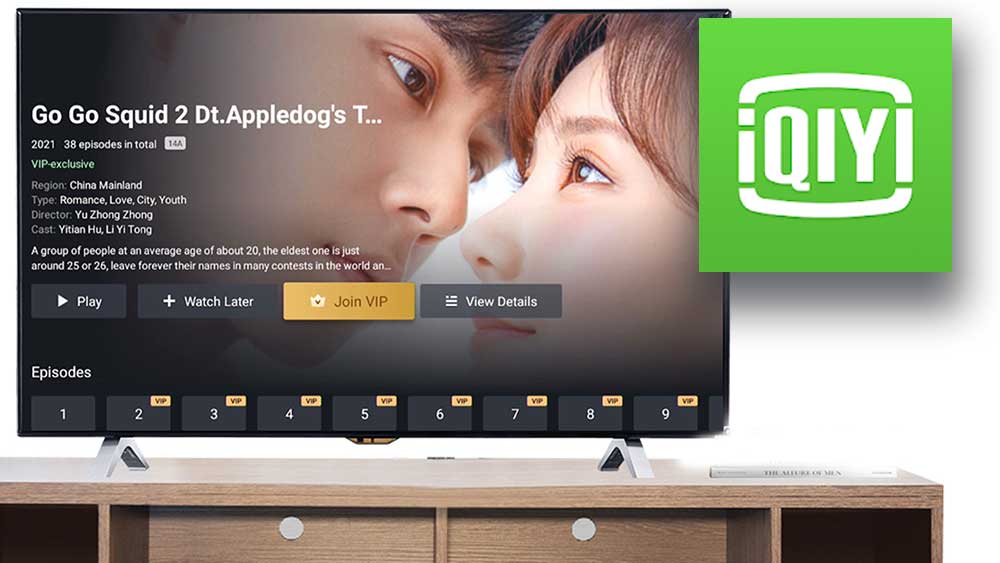 How about your preference on the Asian Dramas? When it comes to me, I am a big fan of Asian dramas and movies. I would like to watch these Asian drama pieces whenever I can. But the trouble or the difficulty I faced was there was no enough contents to watch. Some are there without subtitles. I looked for months for a better platform which can give all the things I want. Surprisingly at the end I me with one app. That is iQIYI app. The app developed solely for the Asian Drama and Movie fans.
You can watch all your favorite Asian Dramas using your TV. Support all most all Android TV boxes including Nvidia Shield TV, Shield TV pro, Mi BOX S, Mi TV Stick, Amazon Fire TV Stick, Fire TV Stick Lite, Fire TV Cube, Fire TV Stick 4K, Google TV, Chromecast and more.
iQIYI for TV BOX
As you know already this is a platform where you can enjoy Asian Dramas. This is a world popular video streaming service that offers thousands of Asian drama and movies. There are many hot and famous dramas with the subtilties for your pleasure. In addition to popular drams there are many movies, variety shows, amazing anime and some variety shows also. It includes thousands of dramas and movies to please you at each time you want to watch a new drama.
We all know that Chinese, Korean and Tai dramas and movies has now become very popular all over the globe. They are very interesting to watch and add more joy and happiness. So, through this nice app you can watch these dramas and movies as much as you want.
Features of iQIYI
The app is very user-friendly and very easy to use. The interface is very simple and easy to navigate through. If you want you can change the language of the navigate bar also.
There are thousands of dramas, movies, animes and other programs for you to enjoy. Love dramas, romance dramas, modern dramas, historical dramas and etc. are here. You can choose the best for you.
The subtitles are there from various languages and you can pick the subtitle language you prefer easily. Hence this is a multilingual app that designed exclusively to make the clients happy.
The app is available there for free. But if you want to have more content you can go for the premium version also.
There are some ads playing while you are watching the video. But they are very short and some are very sweet. I am sure just like me you will also find some interesting and funny advertisements too here
You can download your favorite episode when you are connected to the Wi-Fi and can watch later in the offline mode.
The viewing history helps you to be in touch with the point where you stopped lately.
Download Asian Dramas and Movies app for Android TV BOX
You can download this app for Android TV and Google TV using Google play store. Use Amazon App store for Amazon Fire TV devices. For other devices without Google play store services can use Filelinked , AppLinked, FileSynced, Unlinked or Aptoide TV. Those are the best available third party app downloader available for TV.
Below describe how to install dramas and Movies app on TV. First open Google play store application on your TV.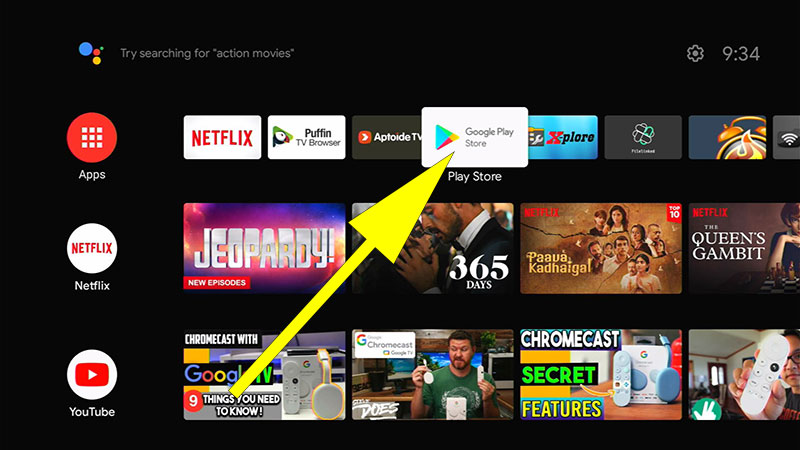 Go to search area and type "iqiyi". You will be able to see this application on search results like below picture. Select it.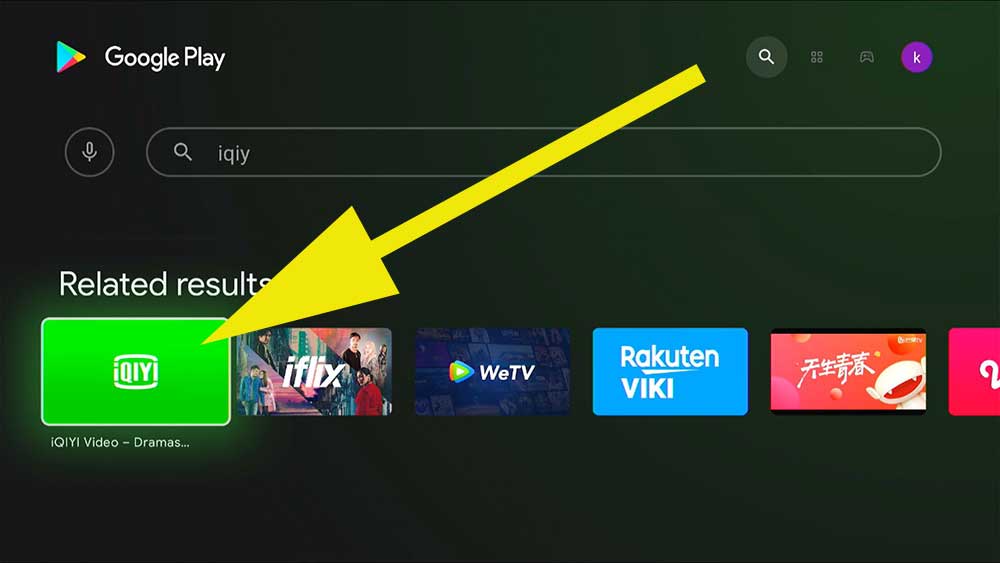 Now select "Install" to begin installation.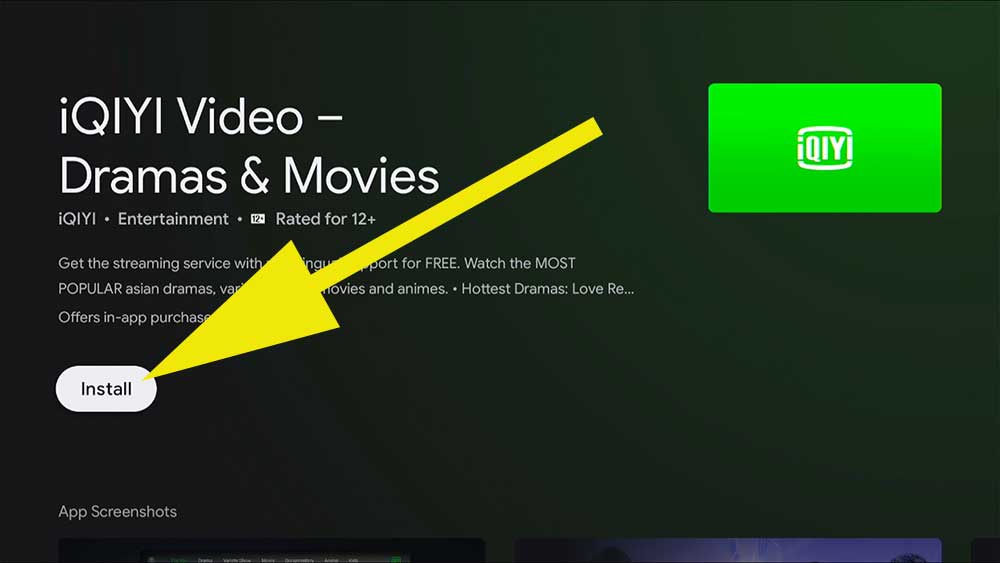 There are many more other benefits you can relish if you download this nice app iQIYI in your Android too. You can download this cool app from any app store like Google Play Store, AC Market or Aptoide. Clean Master Apk is a nice app that you can have together with this iQIYI because it ensures the smooth functioning of the Android without making it annoying to use.
Install Asian Drama app on Fire TV
No need to use any third-party applications like "Downloader" to install this app. You can use default app store on your Amazon Fire TV. Support all most all Amazon Fire TV devices including Fire TV cube, Fire TV Stick, Fire TV Stick 4K, Fire TV Stick Lite and all. First open Amazon App Store or "App Store" on your Fire TV. Then go to search and type "iqiyi". You will see text suggestions like below picture while typing. Select correct name from that list.

Now you will see all search results. Select the app.

Now select download icon to begin installation.