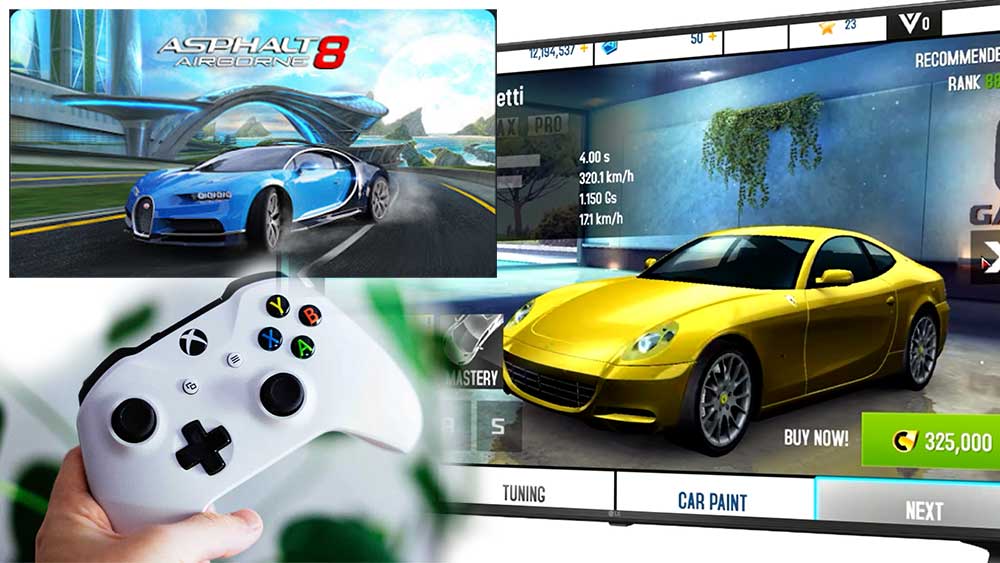 Asphalt 8 Racing is a car racing video game for Android TV where the users can experience a real car race. The game application is developed by Gameloft Barcelona and has published by Gameloft SE. It had officially released on the 20th of August 2013. Asphalt 8 TV supports all Fire TV devices, Android TV boxes and Google TV. This application is quite viral among car race lovers.
Asphalt 8 Android TV Racing Game
Asphalt 8 Racing Game allows you to experience a real racing car game on your TV. It offers you luxury dream cars and motorcycles to race on the road. It fulfills every need of a car race lover virtually. The amazing experience by the Asphalt 8 Racing Game are listed out below. Take a look.
There are over 290 licensed vehicles.
Action-packed races.
Over 75 tracks where you can race in any track according to your likes and dislikes.
You can play the game Online or Offline.
There are both Single Player and Multiplayer modes.
This game also offers you to experience Cross-Play.
Android TV Racing Game
The game provides you many paths to race your vehicles. As an example, you can run your car or motorbike from the Nevada Desert to Tenerife's hill. You can also race in Tokyo with many challenges, excitements, and fun.
Asphalt 8 Racing Game provides you 290 cars and motorbikes with high performances. All you have to do is push the vehicle beyond limits and race as best as you can.
There are luxurious cars and bikes with licenses such as Ferrari, Lamborghini, Bugatti Grand Sport Vitesse, Veneno, Ducati, Porsche 911 GT3 RS many more. There is also a selection of motorbikes to select any bike to race according to your preferences.
The sound effects are the original sounds of motorbikes and cars. It helps the racer experience the situation for real. This gives a realistic experience, and this is one of the best features of the game. The high-fidelity motor sounds make the user download the application and experience the situation on their own.
Asphalt provides you the Airborne Facility where you can race beyond the limits and head to the sky. This helps you to reach the goal faster.
There are over 75 tracks in different settings, such as countries (France, Venice, Nevada Desert, Iceland, and many other famous locations) and other locations.
There are plenty of shortcuts hidden in the paths you race. You can raise the game to the top of the competition by mastering the hidden shortcuts while racing.
Are you tired of racing offline? You can play with real-time players using this application. You can play with up to 8 players, real-time. This function is quite interesting because you have to face different moves with the other racers.
Download Asphalt 8 Racing Game for Android TV BOX
Asphalt 8 available for free download and free play at play store. Since Play Store support many Android TV boxes and all Google TV including Chromecast, installation is very simple. For Amazon Fire TV devices does not need to use any third party store to download this game. Amazon App Store has official version of this game. Therefore this game support firestick, firestick lite, Fire TV cube, Fire TV and all. If you are unable to install this game via default app store, you can use Applinked, Filesynced, Unlinked or Aptoide TV. Applinked and Filesynced are also Android TV app stores like play store.
Open play store on your Android TV box and search "asphalt". You will see game appear on search results.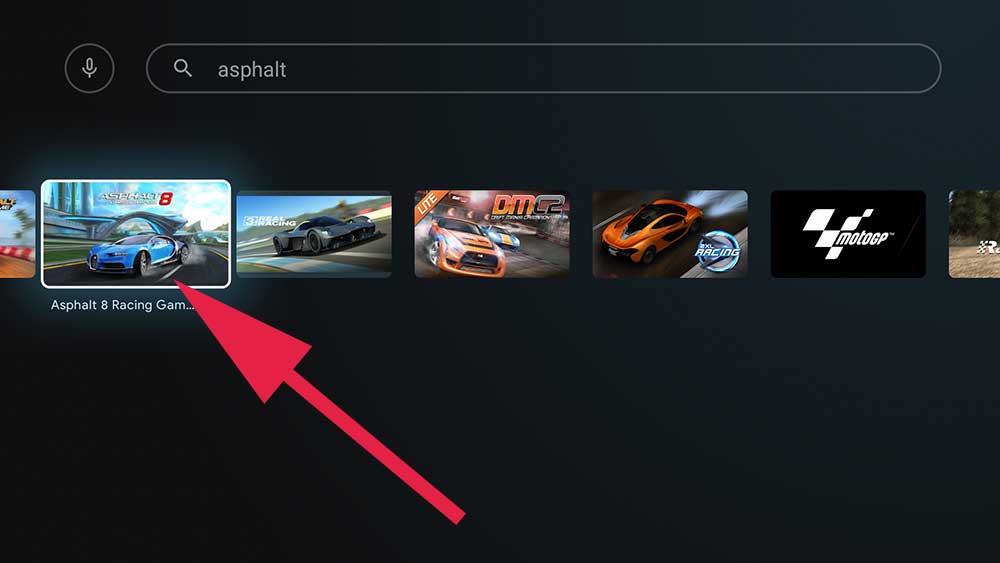 Now click on "Install" button to begin installation.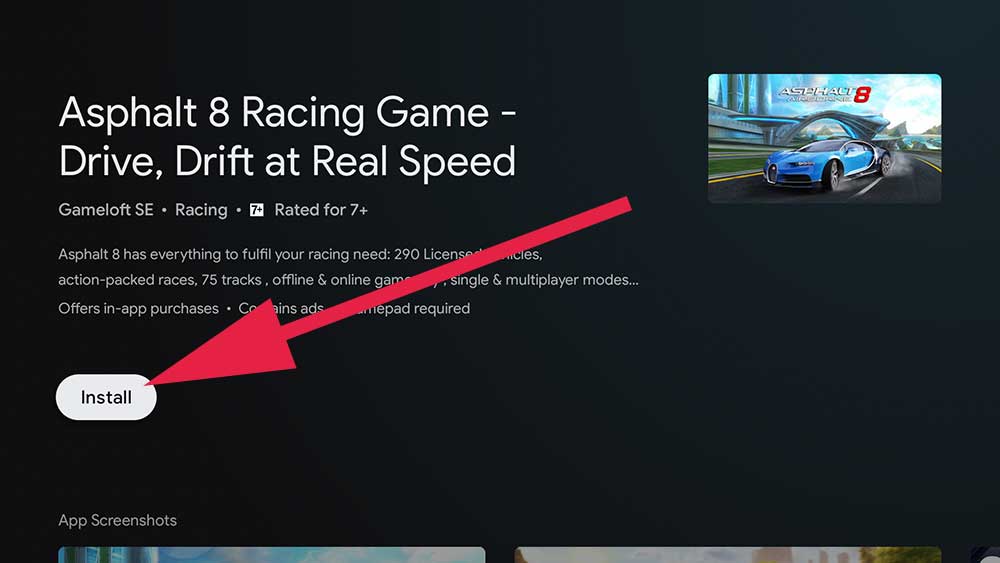 If your Android TV box does not support Google play services, no need to panic. You can use third party app stores or best Play Store TV alternative Aptoide TV. First download and install latest version of Aptoide TV app. Use search feature to find this game on Aptoide TV. Then install this game on any Android TV box easily using Aptoide TV for Android TV.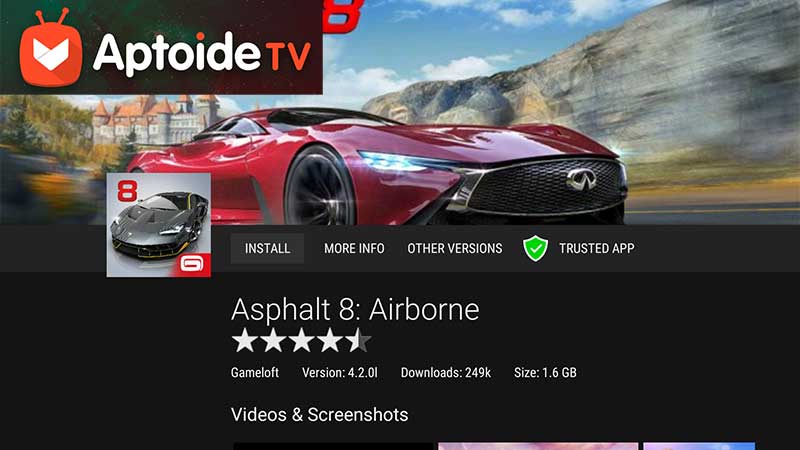 Use Aptoide TV only if your devices does not has Amazon App Store or Google Play Store. Because Asphalt does not work on all devices. It is always safe to install compatible version from default app store. This is a free racing game available for everyone. Therefore do not attempt to install modified versions on your TV. Those are useless and may cause harm.
Install Asphalt 8 on Amazon Fire TV
How to install Ashphalt 8 on my Fire TV ? It is the most asked question about this game. Follow below mention guideline to install this game on any Amazon Fire TV including Fire TV cube, Fire TV Stick, Fire TV Stick 4K, Firestick lite and all.
First open "App Store" Application on the home screen of your Fire TV. Then go to search and type "asphalt 8". You will see text suggestions like below picture. Select correct text suggestion.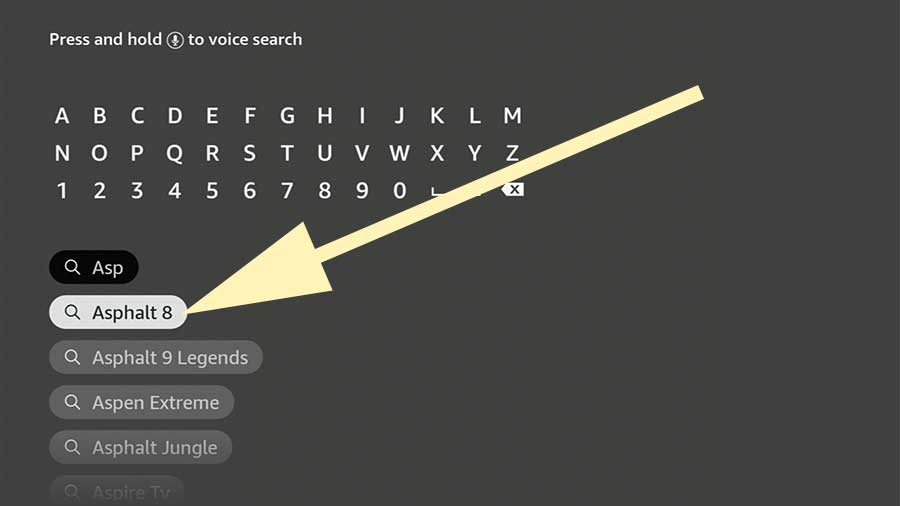 Now you will see search results. Select this game from search result.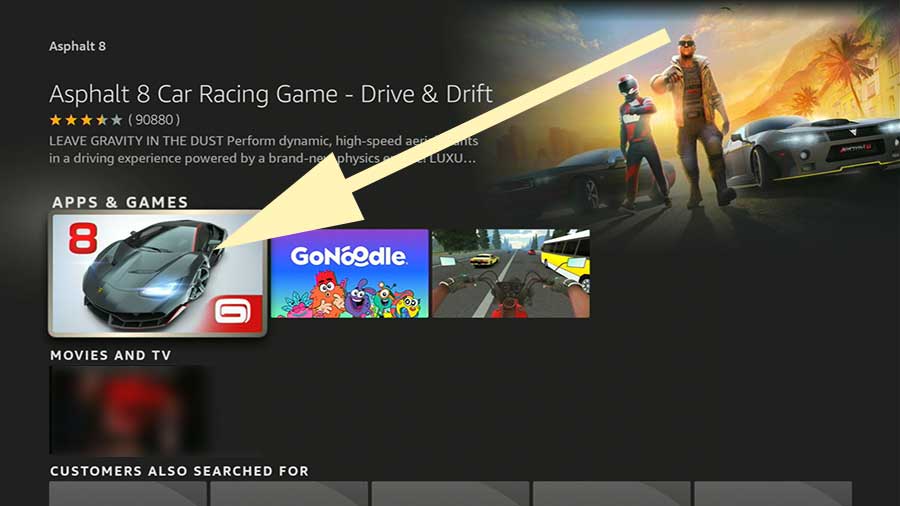 Now select on download icon to begin installation.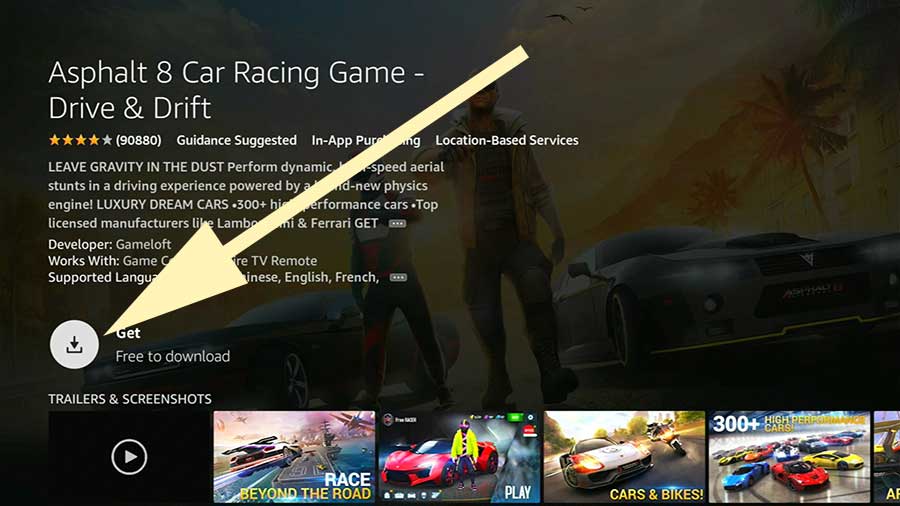 Overview
Asphalt 8 Racing Game is a heart-touching game for racing lovers. It provides the facility to experience as real. Users are equipped to handle luxurious cars and motorbikes even if they haven't even dreamed of them. So, do you think you are ready to drive a super luxury car in the racing field? Just try and see.