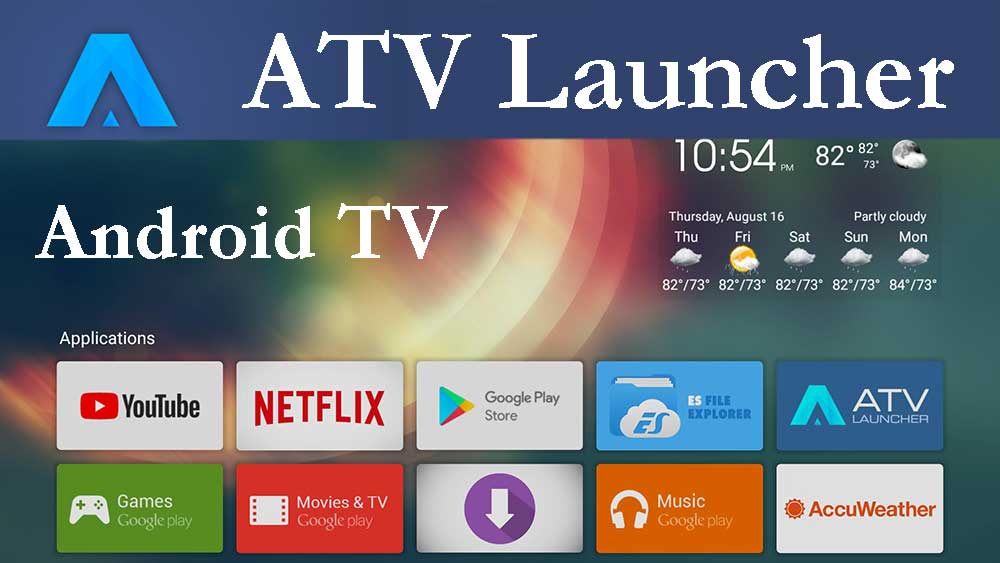 ATV Launcher is one of the best and customizable launcher available for Android TV. Most importantly it is free. No need to stuck with default TV launcher with less options to customize your Android TV home screen. There are lots of features in this free launcher.
ATV launcher pro offers more features than free version. For many of the Android TV users free version is more than enough. I will compare both pro and free versions below.
Features of ATV Launcher
Below listed main features of this TV launcher.
– Can add Application Widgets to home screen
– You can customize D-Pad navigation
– Support TV, tablets and phone apps too.
– Customize app tiles
You can set color, image and transparency level for app tiles
– Automatically set all your TV icons and banners
– Can change home screen wallpaper even for non supported devices.
You can download latest version of this launcher using Google Play store. Click below link to download.
Download via Google Play Store
ATV Launcher free Vs ATV Launcher Pro


ATV Launcher pro is not a pricey TV launcher. But it has more features that some may interested. Above listed the features of free version. If you think features of pro version are needed you can buy pro version directly from Google Play Store. Please do not pay any third party providers to buy this app. Apart from above features Pro version has below listed features:
– You can customize layouts
– Can create folders
– Can hide folders
– Can hide applications
– You can password protect folders
– No Ads
Above listed features are only available on pro version. You can purchase pro version from below link.
Download pro version using Play Store
ATV Launcher Filelinked Code
If you does not have google play store or ATV launchers does not shows on play store search you can download ATV Launcher APK from filelinked.
Filelinked code for ATV Launcher : 11111111
Go to above Filelinked store and search "ATV". There you can see ATV launcher.