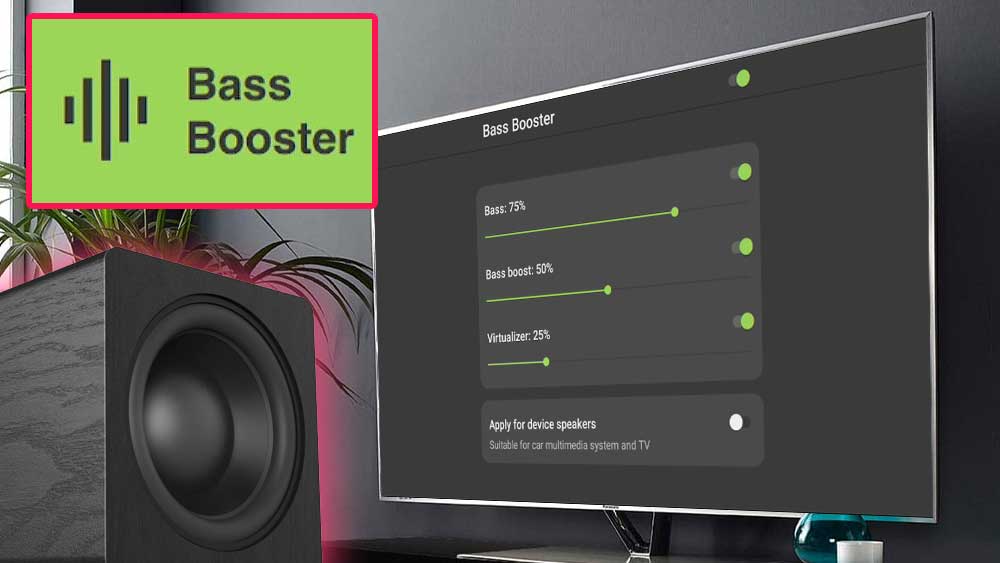 Does your Android and Fire TV does not sound as you want. There are no default app to adjust sound on your TV. You can install Bass Booster & equalizer app on your Android TV or Fire TV to improve sound quality for free. Has all sound effects and equalizer features for your TV.
Improvement of Technology
It is indeed magic how much we can perform on a daily basis with technology. With the development of applications on your smart devices performing chores is as simple as ever. If you want your chores to be done at the comfort of your very own fingertips, all it takes is just a few taps on your favorite apps to get it done! Have you ever loved listening to your favorite music and watching your favorite movies on your devices. With many of the streaming facilities available you can now do this at ease. However, many of us might have gone through the hassle of requiring a higher volume level on our devices. This may be impossible to do so with your default settings.
However, what if I tell you there's an app that will allow you to experience the best level of volume while enjoying all of your content at ease? Yes, you heard me right, the 'Bass Booster Equalizer' app will allow you to boost your device's volume and also serve as an equalizer and virtualizer. The features on the app will speak for itself as to why the app is mandatory on all our smart devices.
About Bass Booster and Equalizer TV app
The app allows you to obtain stereo surround sound effects so that you can enjoy your music just as it is and have a blast! You can also test all of the pre-set equalizations on the app and decide which type you want your sound to be from. The ten pre-sets include, Dance, Normal, Heavy Metal, Jazz, Hip Hop, Folk, Flat, and Classic! This range allows you to experience all types of equalizers at your comfort. You can also customize your very own pre-set so that you can add some extra effects to your choice.
You can also test all of the 5 bands equalizer and see for yourself how amazing the features on the app are! All you got to do is play your music and turn on the app and adjust the level of sound and frequency of your choice. You can also amplify the speaker and enjoy with a crowd! The app also allows you to create a widget so that you can do this change while playing your music at ease.
No hassle needed. You can also get better sound quality for all of your videos by simply following the same steps as for music. All you got to do is play the video and adjust the sound and frequency to fit your choice. With the app by your side, you no longer have to worry about bad sound quality or sounds around you interfering with your audio.
Keep enjoying the Bass Booster Equalizer app to make the best out of all your audio's and video's now at the comfort of your very own fingertips. So, hurry and enjoy!
Install Sound Equalizer on your TV
Some sound systems require sound adjustments when you watch Movies, TV shows and etc. But there is no app to do that. You can install this sound app on your TV box to improve sound quality as you want. Many use AppLinked, FileSynced or Unlinked to install free Movies and TV shows app. Many of those free TV shows apps does not support good quality sound. Use this app for improvement.
Follow below mention tutorial to install this sound equalizer app on your Android TV. First open Google play store application and go to search. Then type "bass booster and equalizer". You will see this app on search results while typing like on below picture. Select it.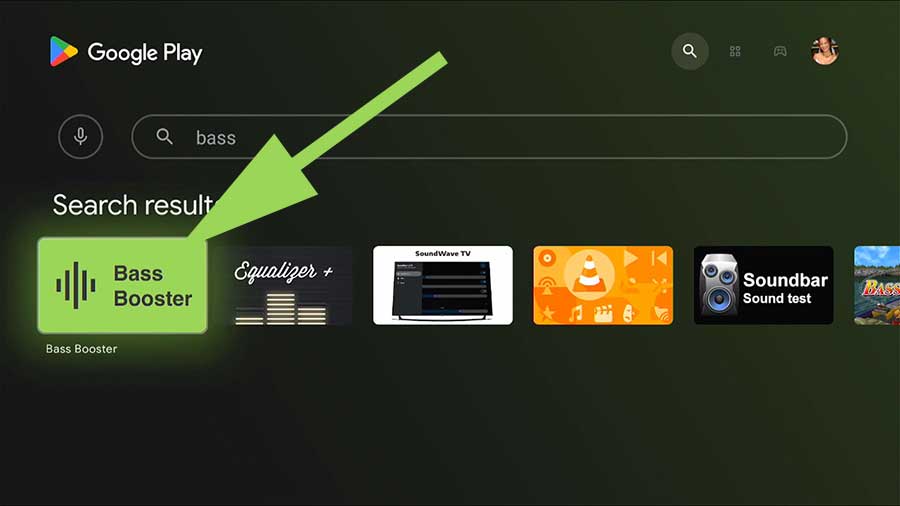 Now select "Install" to begin installation.