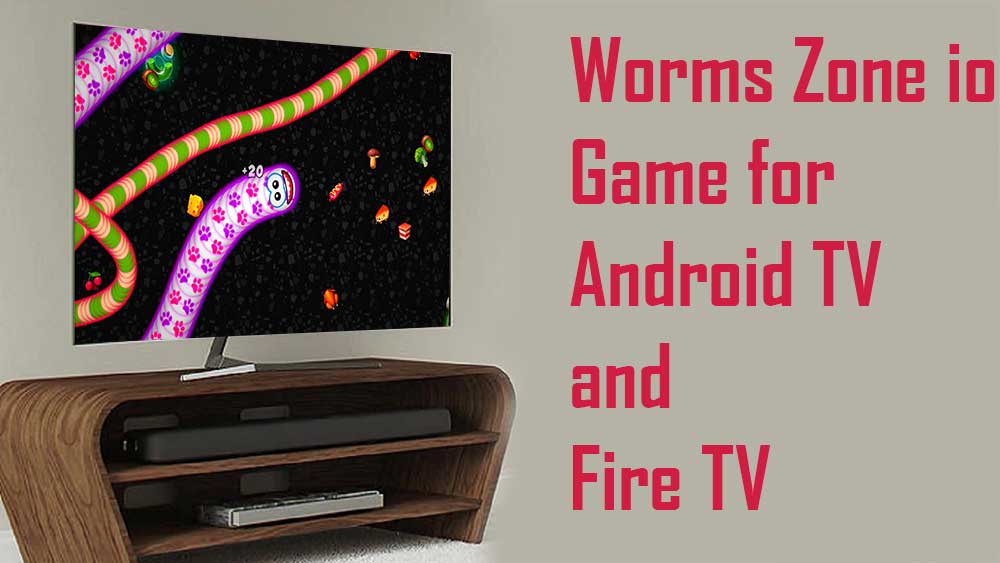 Here comes another wonderful game to play in your leisure time. This is a very enjoyable game that gives you a lot of fun and joy. I love this game very much and addicted to this cool game. We loved to play classic snake games from far away time. This game is also like classic snake game, but there are more advanced features.
In here there are some worms who are moving all around the arena. The arena is very colorful and full of so many food and boosters. All you have to do is to directing the worm towards as much as possible food and boosters. The worm eats all the things that he meets up in his movement. Make your worm larger than all other worms. At first you have to start with a small worm, but when you feed him finally, it will look like a large snake.
The game very simple. But surely is very attractive and addictive. The mechanism of the game is really simple. All you have to do is to move your finger along the screen. Make your worm eat all the things he wants. Make him bigger and bigger to compete with the other worms. There are some AI worms that come to challenge you. You have to win over these AI worms. This is the only challenge you have to face through out the gameplay. Compete with the AI worms and win. Eat well and become strongest worm.
Features of this arcade game for TV box
The game is free to download from any app store (Google Play Store, AC Market, Aptoide). It can identify as a free arcade game that you can have in all your Android devices.
This is a very simple and an easy game to play. No much more complex mechanisms. Once you start it is very hard to stop playing the game. The graphics are very simple and minimalistic.
This game can play only by a single player. No multiplayer mode is there.
While playing the game you can collect some coins. With these coins you could unlock some advance features.
You can customize some features of the worm through the wardrobe. You can change the color of the worm. Or you can change the face of the worm to the style you like. But for this you would need some coins.
You can also change the background. But the options are limited.
There some portions or boosters which helps you to gain some more powers to win over your opponents.
Download Worms Zone io game for TV BOX
You can easily download and this game on Android TV using Google play store. Support all Android TV boxes that has play store services like Nvidia shield TV, Shield TV pro, Mi BOX S, Mi TV Stick, SkyStream and more. Use Amazon app store for all Amazon Fire TV devices like Fire TV Stick, Fire TV Stick 4K, Fire TV Stick lite, Fire TV Stick 4K, Fire TV Cube and more. If your Android TV box does not has any of above options, you can try using Filelinked or Aptoide TV.
Below shows how to install this game using Google play store. First open Play Store TV app on your TV box.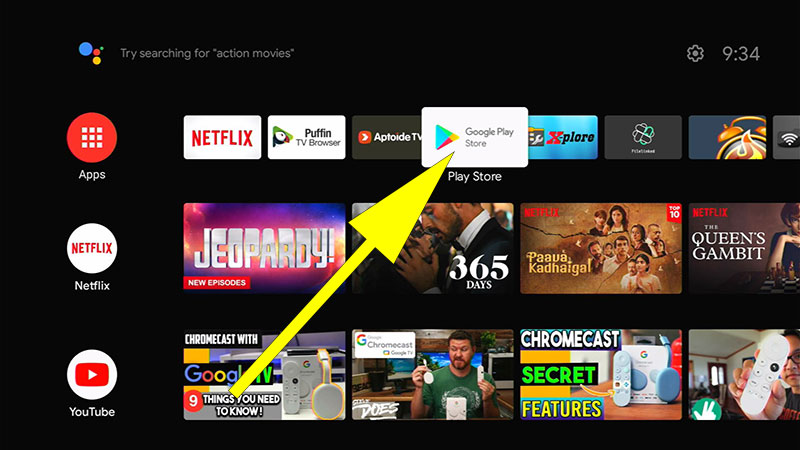 Go to search area and type "worms". You will be able to see this app appear on search results like below picture. Select it.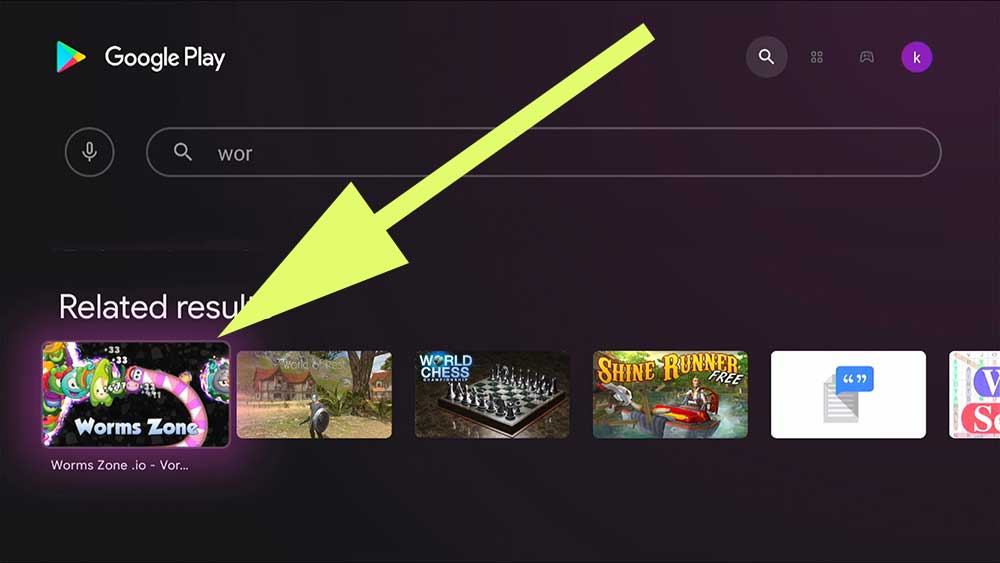 Now select "Install" to begin installation.