Are you looking for the best media player for your Amazon Fire TV. There are lots of awesome media players. As per today best free all round media players for Amazon Fire TV is VLC and MX Player. You can choose any of those or both of them. According to my experience MX player has good support for subtitles on different languages where VLC failed to load some subtitles on different languages. But when it comes to English it is not a problem. Both players perform better and support all most all video formats.
VLC Media player
VLC is free and open source. There is no paid or pro version of VLC player. VLC player is more popular on Windows and MAC due to supporting all most all audio formats and video formats. When VLC player hit Google play store every one start to download it. It comes with great feature and easy to use interface that is 100% free. What about Android TV version of VLC. It is the same version as Android with all features. Only difference is VLC has new look or interface that make is easy to use with Android TV.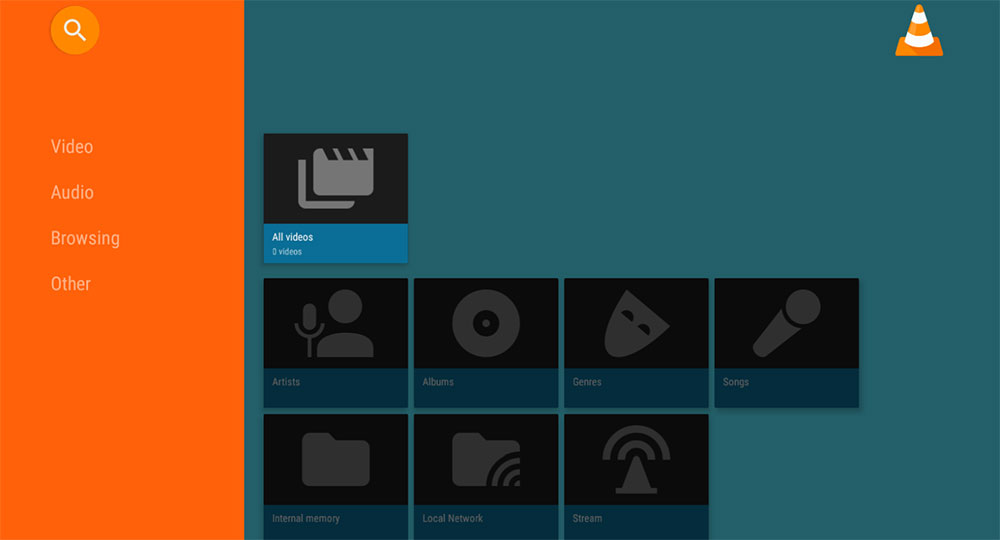 VLC for Fire TV or Android TV is easy to use when compared to other media players. If you like VLC Android TV interface you can switch to that interface.
1. Open VLC player and Go to settings
2. From settings find Interface
3. There you can see "Android TV interface"
4. Enable it to have Android TV interface on VLC player.
You can use this player as the default player for many of your Movies and TV series streaming apps.
Click below link to install latest version of VLC player on Amazon Fire TV.
MX Player
MX player is my next best awesome media player for Fire TV. Sometimes it is the first best. There are some reasons for that. Hardware acceleration on this player helps to run heavy media files smoothly than VLC. Another thing is that this player support more subtitle languages than VLC. But user interface and ability to organize all my audio, video files on VLC is a advantage over MX player.
Here are some features of MX Player.
1. Easy to use interface
2. Hardware acceleration allow smoother video playing even on heavy videos
3. Support all most all videos and audio formats like VLC.
Click below article to install latest version of MX player on Fire TV.
My suggest is to install both players on your Fire TV instead of one. Because many Amazon Fire TV users already install both players.