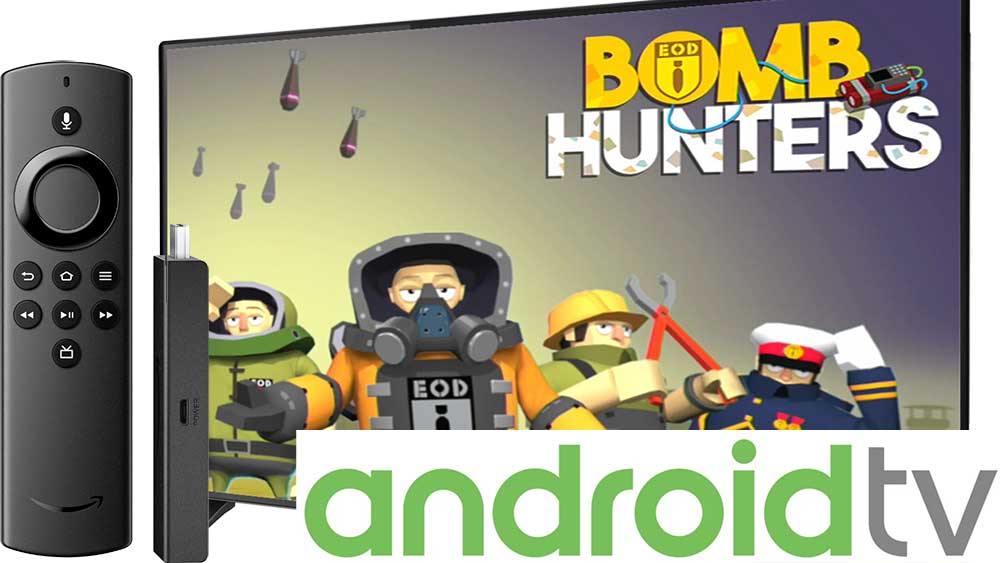 If you are ready to have a nice fun by playing s new games on TV, hers is a new one for you. That is the game "Bomb Hunters TV". The latest game you can play in your Android TV, Fire TV and Google TV. Full of excitements and challenges. Always you need to be very alert and conscious. If you lose your consciousness for even a one second you will lose the game. This game allows you to be a bomb disposer. You will be able to experience the life of a bomb disposer through this nice game.
Nicest thing is that you can play this on bigger screen using Android TV box or Fire TV.
Bomb Hunters TV Game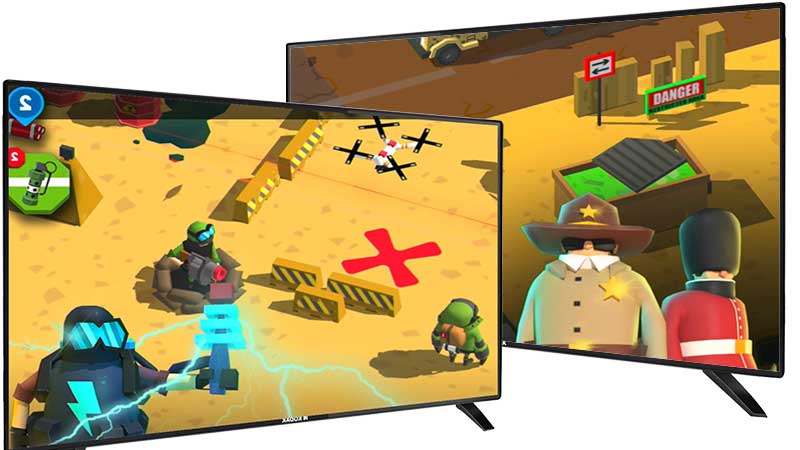 As you know already this is all about inactivating the bombs placed all over the city. There are lot of bombs to defense. One at a time. The time for the bomb explosion is displayed in the bomb and you have to defense the bomb before the explosion. There you have to select the wire which you have to cut off. The red one or the blue one. At the start you may find it bit difficult. But when you get familiar with the game you may find it quite easy to play the game.
The graphics and the music of the game are also very cool. I think you may love the simple graphics of the game a lot. Simple graphics helps to run this game smoothly on every Android TV boxes like Mi TV Stick, Firestick lite and more. The control of the bomb diffuser also very easy and simple. The game is free and you can find some ads when you are playing this game. Some of you may find it as annoyed. But if you are patient with those ads then this is a nice game you can play in your free time.
How to play Bomb Hunters TV?
In here you have to perform your carrier by defusing the bombs you can find all over different areas. You have to go through the traffic areas, you have to cross some water ways by following some mechanisms. Moreover, there are many more other challenges you may face during your journey. There may be some snipers who blocks your path towards the bombs. Then you have to avoid them very wisely.
Through your journey you can collect some coins also. Once an area is finished then you have to go to the headquarters to find the next area. There you can get the chances like taking more time for the bomb defusal as well can get some advance tools that helps in the bomb disposal. In addition, when you have enough coins you can buy new costumes with many more features that aids in bomb defusal.
When you ranking higher up through the game you can meet many more features, one of the features is minigames inside this game. In here you can carry on plugging the correct fuses to the correct sockets like things. You may be able to experience new things along your pathway and you can really enjoy this game.
Download Bomb Hunters for Fire TV and Android TV
Bomb Hunters TV game official available on Play Store TV or default app store on Android TV boxes that support Google play services. If your device does not support play store, you can use third party options like Filesynced, Applinked, unlinked and Aptoide TV. For Filelinked you have to find correct Filelinked code or use APK file and install it via your own Filelinked store.
Below shows how to install this game via play store. First open play store app and search "bomb hunters".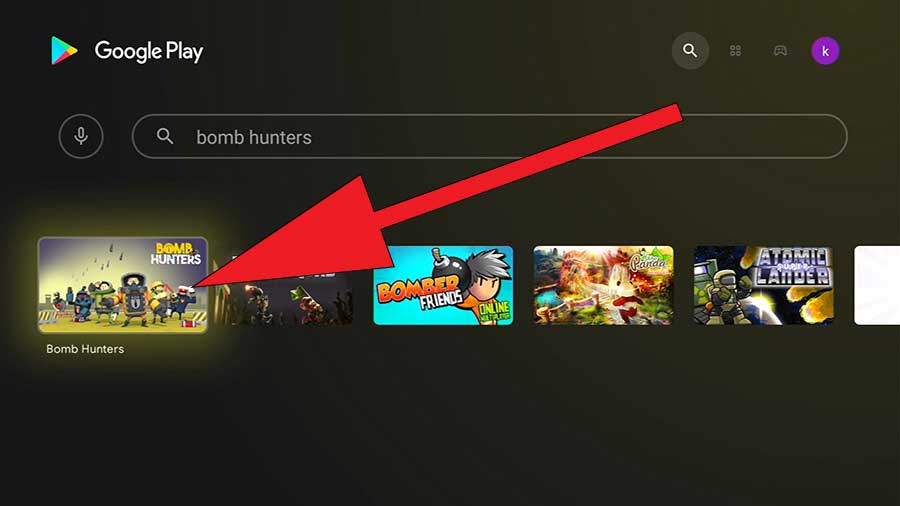 Now click on "install" button to begin installation.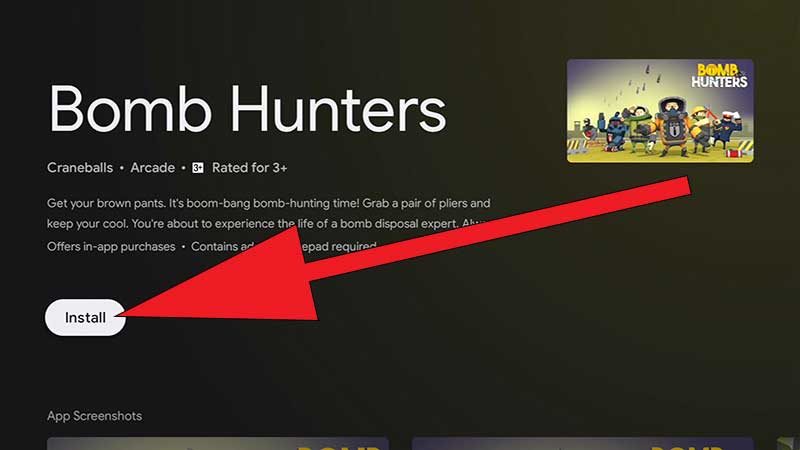 That's all. Enjoy this new game on TV for free.