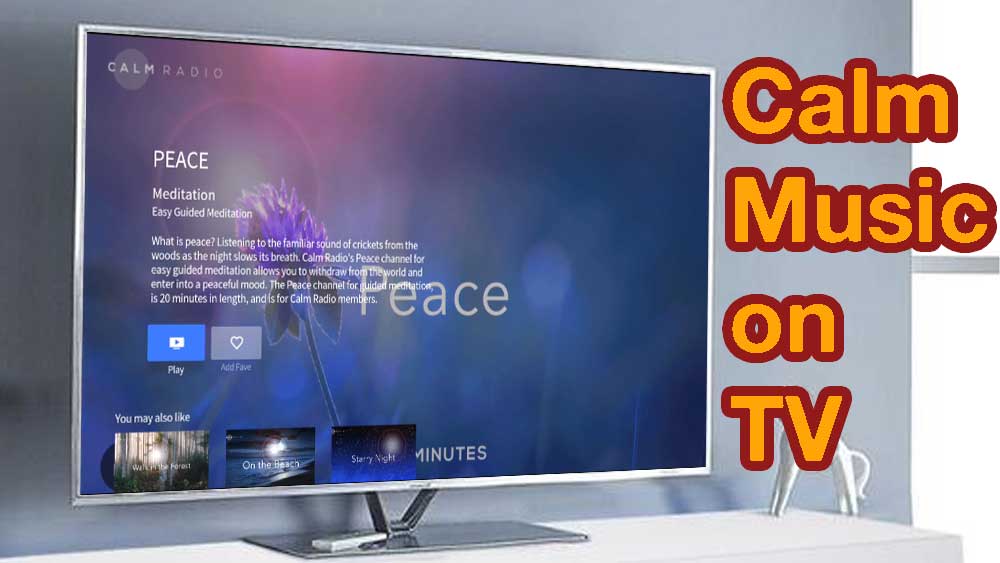 Table of Content
As you know listening to calm music or soothing music help you to relax. Using your phone may drain your battery and may get disturbed with calls and messages. Now you can listen to your favorite clam music using your Android TV or Fire TV. Calm Radio TV – Relaxing Music Android app is the best solution for you.
This is a music streaming application that has calming and soothing music that helps to reduce stress and make you relax quickly and comfortably. You will find many categories like meditation, sleep, yoga, or work. Instead of provide all the calm radio in a list categorization helps you to choose matching music easily and provides a unique listening experience to its users.
Features of Calm Radio TV app
Contain more than 500 channels to choose. Has various genres including classical, jazz, ambient, world, spa, and more. You can create your favorites in to a playlist or use pre-made playlists. If you want to more customization you can change bit rate, sound quality and more.
TV app of this clam radio will not just play sound. It shows nice scenic views and relaxing visuals based on the music. This feature creates stress free environment making it perfect to relax.
Fully designed to work with bigger screens. You can easily control all the features of this app using your TV remote. User-friendly interface makes it easy to and favourable to use. Interface is simple and straightforward, allowing users to browse channels or playlists, adjust settings, or search for specific songs or artists quickly.
Support multiple platforms including Android phones, Android TVs, Fire TVs, iPhones and etc.
You can use this app on your bedroom TV to have a comfortable sleep. Set timer and it will auto shutoff making it ideal for users who like to listen to calming music while falling asleep.
Install Calm TV app on Android TV
This is a must have TV app to make you relax and to get free of stress. Having different genres and categories make it more convenient to select suitable calm music or calm radio. Instead of listening to loud music on TV use this app. Follow below mention instructions to install this app on your TV.
First open Play Store application. Then go to search and type "calm radio". You will see this application on search results like below picture. Select it.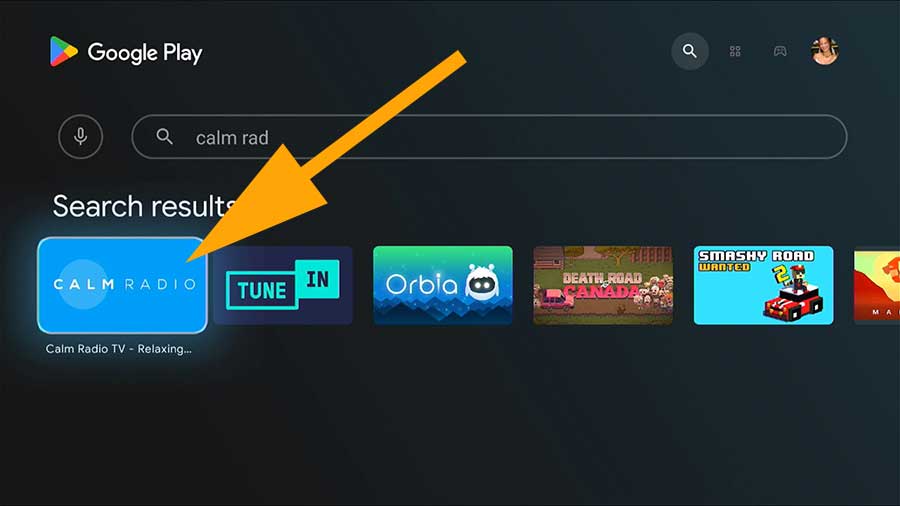 Now select "Install" to begin installation.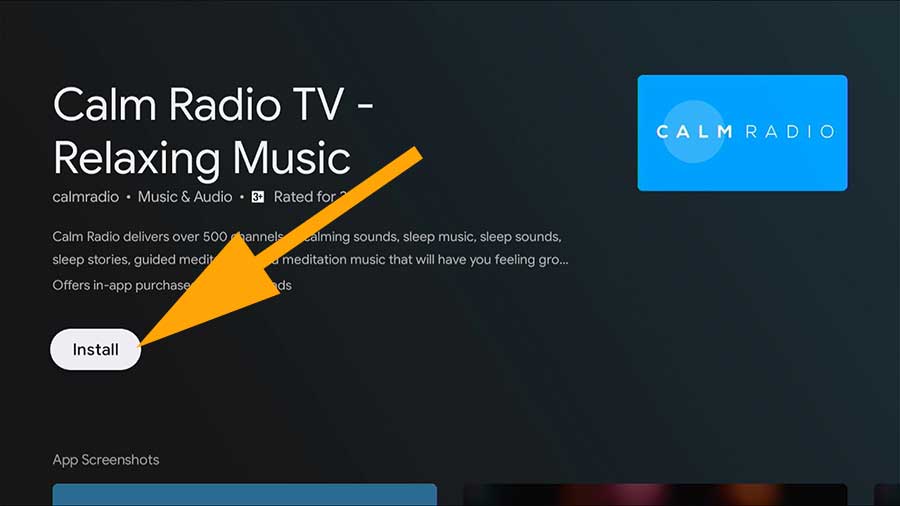 If you are unable to use play store to install this app, you can use third-party TV app installers like Aptoide TV, AppLinked, FileSynced or Unlinked.
Install Calm Radio on Amazon Fire TV
Below shows how to install Calm music, sleeping music or sleeping sounds app on your Fire TV. This app support all most all Amazon Fire TV devices including Firestick, Fire TV cube, Fire TV p1 series, Fire TV F20 series and more.
First open "App Store" application of your fire TV. You can use Alexa voice control to open "App store" application too. Then navigate to search and type "calm radio". You will see text suggestions while typing like below picture. Select app name from those suggestions to display search results.

Now select clam radio app from search results like below picture.

Now select "Get" button to begin installation.