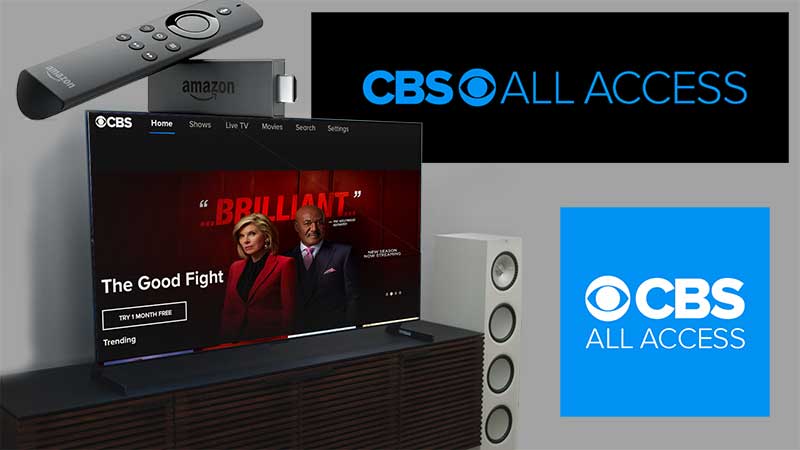 How to install CBS all Access app on Amazon Fire TV devices like Fire TV stick, Fire TV Stick 4K, Fire TV cube and Android TV boxes like Nvidia Shield TV, Mi Box S, SkyStream and etc. This app provides you with a free experience of enjoying your favorite tv shows and others. Those all are totally free.
In the above I told you this app is totally free. Some of the people are asking, is that true? Why not that is totally true. There are 10,000+ episodes in this app. You can find here various categories including sporting channels, live tv, and movies. To enjoy these things, start to work with this app. Definitely it will be amazing.
CBS All Access lets you have a great experience. There is a free trial that you can see the working procedure of the above app. Then you have to pay according to the subscribed plan. But note down that. This is only limited to a region. That is the United States.
Then you could get a clear idea about the above app. Then we will pay attention to the important details of the app. What are those?
Downloads of the app – now it has finished 500, 000+ downloads
The developer of the app – CBS interactive, Inc.
Then you know what you have to know. After that,
How to Install CBS All Access on Android TV and Fire TV
CBS all access available on Google Play Store. If you are convient installing this app via Play Store you can use below link.
You can easily install CBS Android TV or CBS TV app APK using below mention method. Instead of using Filelinked we are using Aptoide TV. Using Aptoide TV make it much more easier to install on Any Android TV box and Fire TVs. If you does not have Aptoide TV installed click below link to install it for free.
Install Aptoide TV on Android TV
Install Aptoide TV on Fire TV and Fire TV Stick
1. Open recently installed Aptoide TV app and click on Search icon.

2. Now type "cbs all acccess" and click "Go"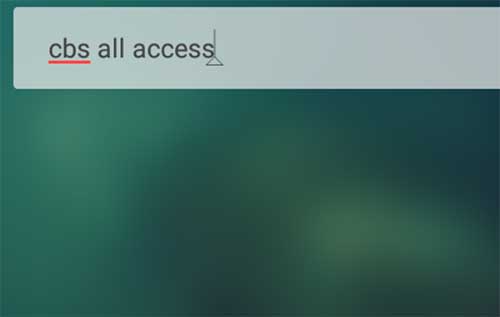 3. From the search results app click on CBS TV app.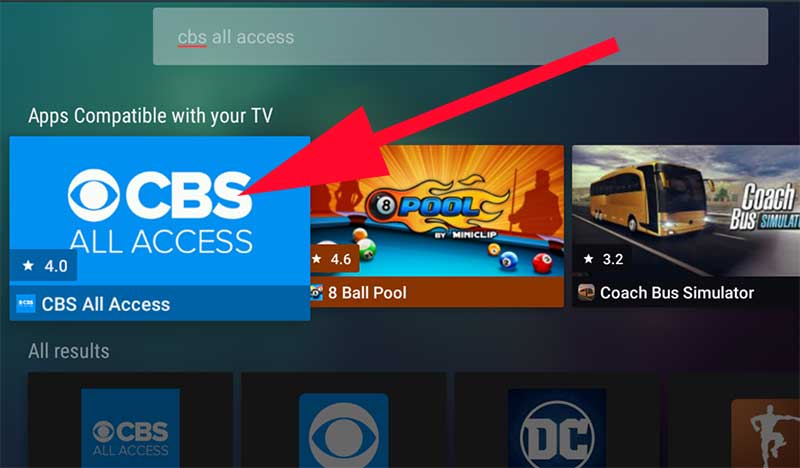 4. Now you can see "Install" button. Click on Install button to begin installation.

5. That's all.
Features of the free CBS TV app
Streaming the episodes for free. You can enjoy it for the daytime and the nighttime or anytime.
Watch any of the episodes live from the television.
Except for the above following are the details about the CBS All Access subscribers.
For the subscribers of the CBS All Access
Streaming about 4 channels of the TV.
You can catch up over 7/24.
Watch all of your favorites while in the offline mode.
Watch over many records of episodes.
You could enjoy the ad-free modes.
Promotional apps for the new subscribers.
So these all are the services or the features offered by this above app. Think and tell me is this good or bad. However, in my opinion, this is a useful app for you. Then most people have a common question. They are worried about the legal opinion about this app.
I have to tell you there is no legal restriction for this app. Even there is no harmful software contained here. Therefore don't worry and use this app.

FAQs
Is this a safe app?
As I said in the above, there is no harm from this app.
Are there any ads contained here?
There are no ads from other sources. Only the developer placed the above ads.
How to get this app?
In the above we have provided an easy method for that.
Is this app totally free?
There are certain models of the app that you have to pay and use. For such models you have to pay about $6 – $10.
Now you know all the related details about this app. If you are satisfied through the details you can easily download this app. Or else you can check it by yourselves. I think the second method is appropriate. You could experience it by yourselves. That is the best method for making decisions.