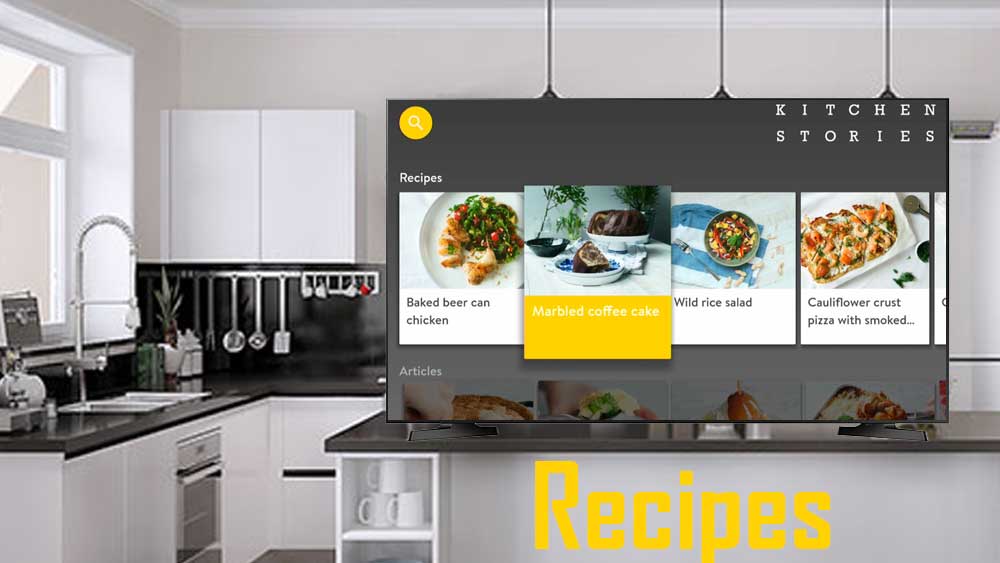 Do you like to taste homemade peanut butter in a roasted bar or do you like to taste roasted pumpkin salad? I am sure the answer will be yes. But do you know how to make them? Nothing to worry. Here is a kitchen master who will help you in thousands of recipes to fill your dining table with tasty, colorful and healthy food. Of course, you will be able to experience many new recipes in each day with this. I am referring to the nice and amazing app the Kitchen Stories. This award wining app now available for Android TV including Fire TV devices. You must have this in your Android if you want to bring more happiness and joy to your dining table.
Kitchen Stories app is a wonderful app we all must have. No matter you are a man or a woman still you can use this app in a fruitful manner. We all like to try new cooking recipes. We like to taste the same food in different ways by adding different colors and flavors. There are tons of cooking apps and channels available there. But I think this is also a nice app that we all should try as this is with so many fresh recipes to your taste. Try it now!! Easily download it on your Android device and start to browse now!!!
Cooking videos for Android TV and Fire TV
This includes thousands of fresh cooking recipes. Each of these recipes will make your dish a very tasty and a healthy one. This includes almost all the recipe you want to try. Do not roam here and there o find your favorite desserts recipe or the salad recipe. This includes all types of recipes at one place. Just simply log in to the app you will find tons of mouthwatering recipes to try.
There are many categories of recipes included here. You can choose the best recipe from these categories. Some of these categories to be list are: salads, pizza and pasta, appetizers, snacks, vegan dishes, side dishes, fish dishes, meat dishes, breakfast dishes and beyond. Select the category you want and try.
There are tons of cooking videos and tutorials included here with step y step descriptions. Following these videos in cooking is very easy. Each with clear descriptions and voices. Plus, if you want to can take the snaps of your recipe in a streamline. Very easy process to follow the recipe.
The converter of the app helps you to convert the recipe according to the number of servings you need. Super easy. No need to calculate in in your own. The app does it for you.
The other feature of the app that you will love is there is an option for you to share your own recipe with the other app users from all around the globe. I think you will love this feature a lot. If you are also a master in cooking then this opportunity is for you. get the maximum use from it. Here are only few points regarding the cool app Kitchen Stories. Own this and add more flavor to your usual dishes.
Download Kitchen Stories or Cooking app for TV Box
Kitchen stories freely available for all Android TV boxes including Nvidia Shield TV, Shield TV pro, Mi BOX S, Mi TV stick, H95X and all. If your Android TV box or Google TV comes with play store, you can use that store to install this app for free. Use Amazon app store or default app store on Amazon fire TV devices like Firestick, Fire TV Cube and all to download this app. However, there are many TV boxes without play store. You can use Aptoide TV or Filelinked. Filelinked and Aptoide TV support all most all TV boxes.
Below describe how to install Android TV cooking app for free using play store. First open Play store application.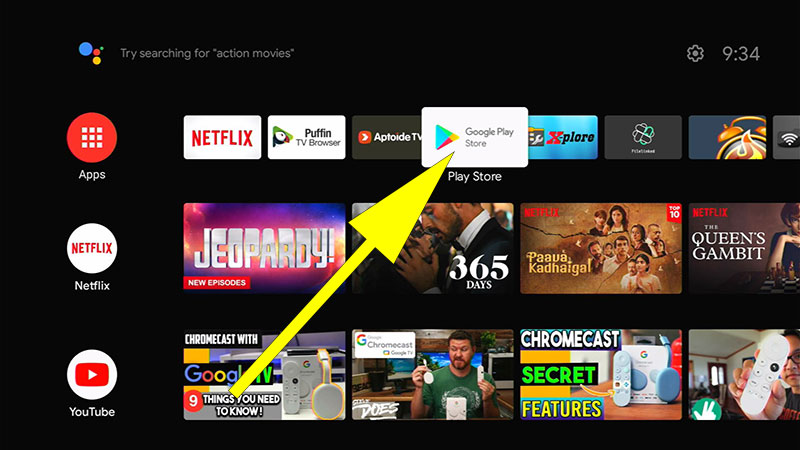 Now go to search and type "kitchen". You will be able to see this application on search results like below picture. Select it.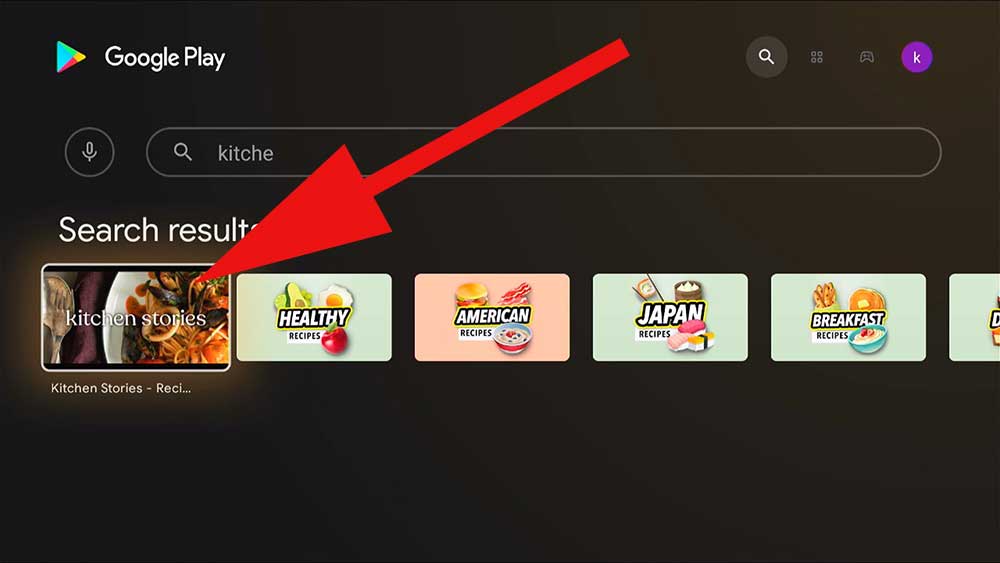 Now select "Install" to begin installation.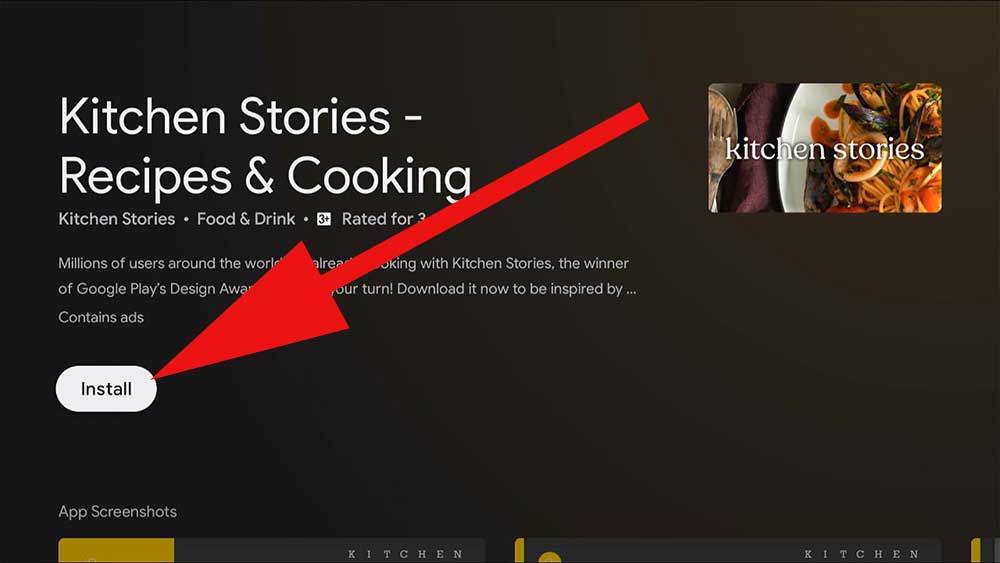 Practice new recipes using your TV.