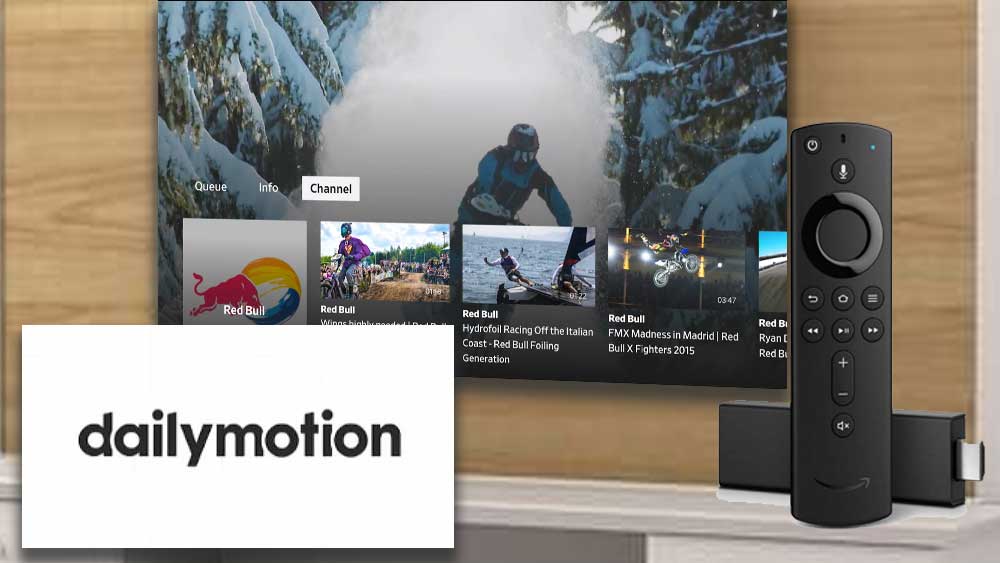 We all like to keep updated with almost all the things happening around the world. Everything including news, sports, entertainment and so on. There are many platforms which we can use to watch all most all the videos we want addition to our television. Here is also one of the apps you can use to watch all your favorite videos. The app Dailymotion – the home for videos that matter helps you to have access to hundreds of videos you love to watch.
Dailymotion – the home for videos that matter can simply identify as a video streaming service. You can have this app on all your Android devices. You can have access to this nice video streaming platform from all around the globe. The app is free and is ads supported. But, most of the users are unhappy about some lengthy ads. But if you can corporate with the ads, I am sure you can experience high quality attractive videos on the matters you wish to know.
The app supports for around 185 languages and can have access from all around the globe. Also, there are about 45 localized which lets you to enjoy the local contents very easily.
If you have this app with you no need to roam here and there to find the videos you like to watch. As well as no need to watch each and every video to find the best one for you. With the help of this app, you sure can watch only the videos that matter mostly. Can have a personalized superb experience with Dailymotion.
Features of the Dailymotion for TV BOX
The app is a home for many videos. some of the video categories you can find here includes:
Featured videos
Trending news
Sports
Entertainment
Music
Here the app lets you to follow your favorite topic, channel or the person. Can keep in touch with all your favorite content very easily and never going to miss any video that matter for you.
You also can create your own personalized video library and can have access to it wherever you are. Download any video you like and watch it offline saving your data.
Once you begin to use the app you may find it quite useful. So, download it now from nay of your favorite App Store.
Download Dailymotion videos app for Android TV and Fire TV
You can watch all your favorite videos on Dailymotion now on any Android TV box, Google TV and Fire TV. Available on both stock app stores. Use Google play store on Android TV and Google TV devices like Nvidia Shield TV, Mi BOX S, H96 series and all. Use Amazon App store for all Amazon Fire TV devices like Firestick, Firestick 4K, Fire TV stick Lite, Fire TV cube and all.
Below shows how to install Dailymotion on TV BOX. First open Google play store application.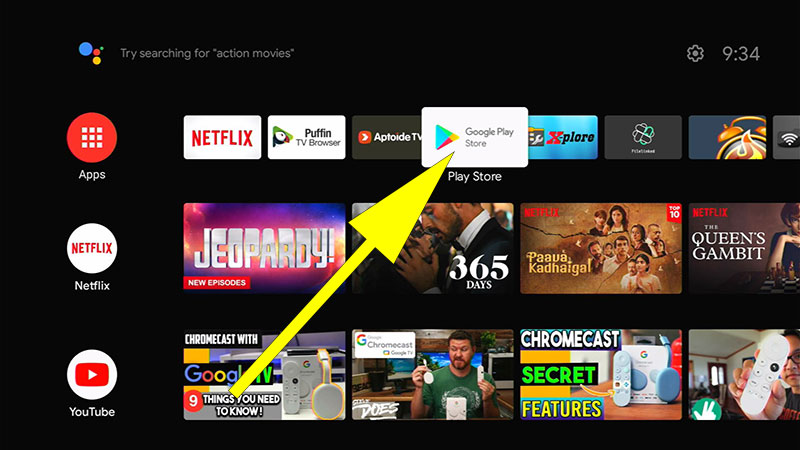 Now go to search and type "dailymotion". You will see this application appear on search results when you type on search box. select it.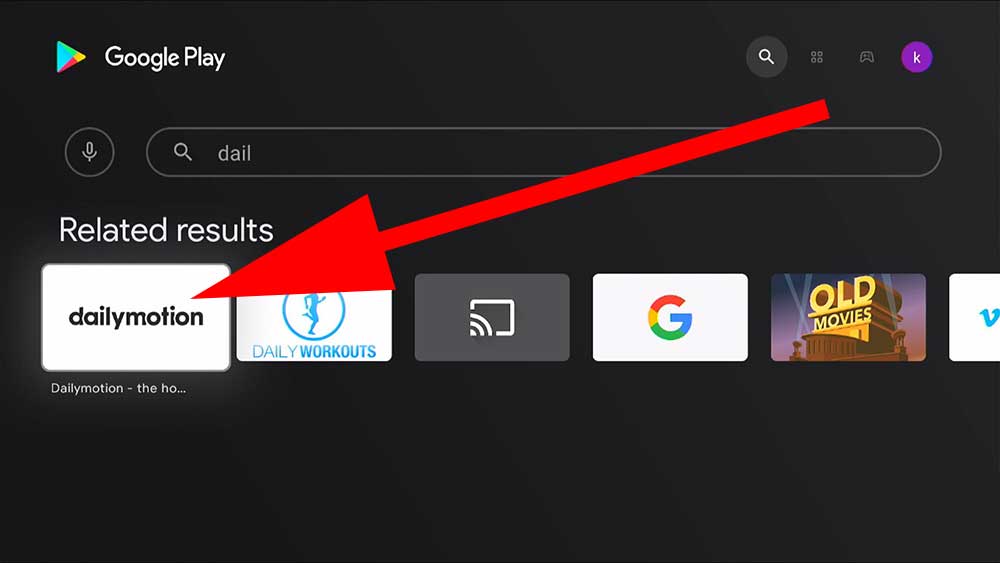 Now select "Install" to being installation. That's all.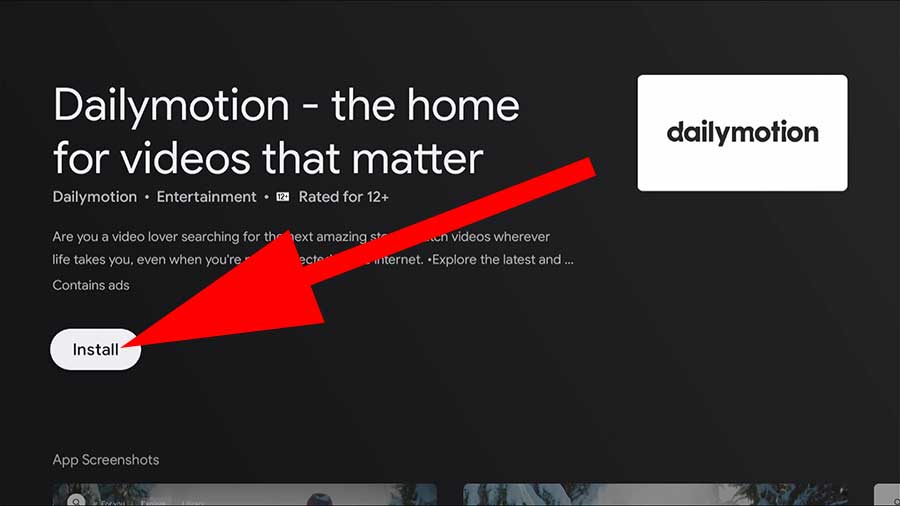 Install Dailymotion on Fire TV
Follow below mention procedure to install this video streaming application on any Fire TV device including Fire TV Stick, Fire TV cube and all. First open "App Store" application of your Fire TV. Then go to search and type "dailymotion". You will see text suggestions like below picture. Select correct suggestion.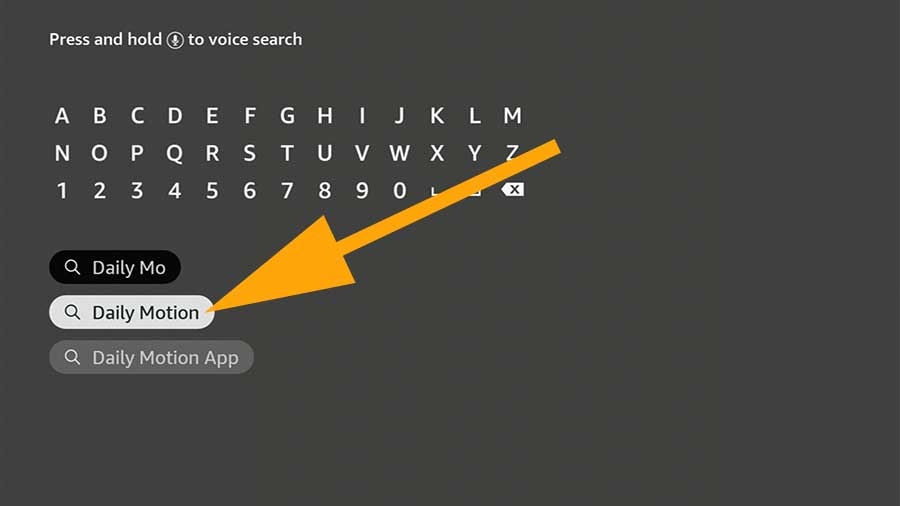 Now you will see search results for your search. Select this app from search results like below picture.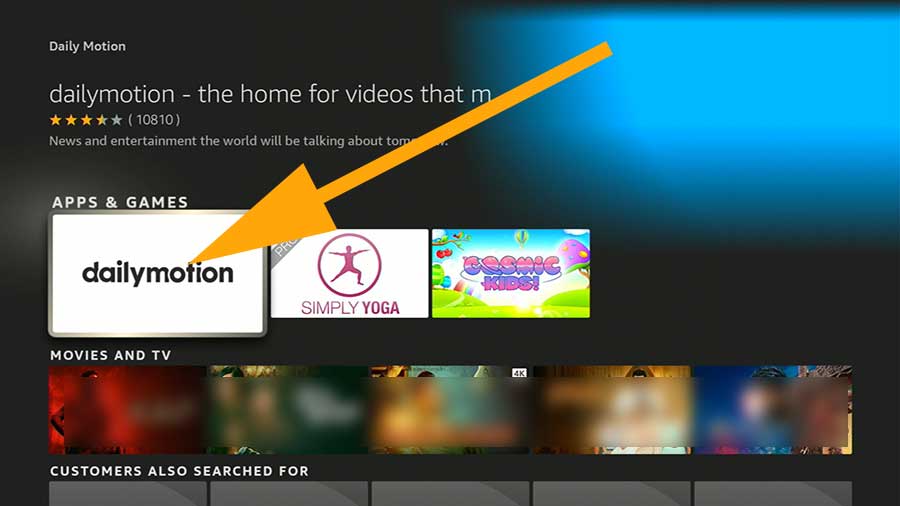 Now select on download icon to begin installation.