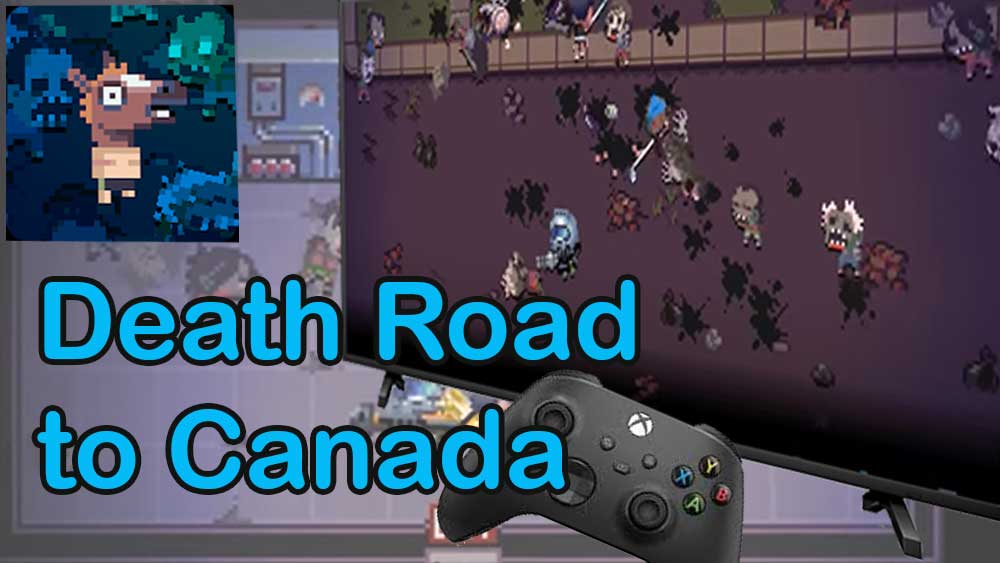 This nice game gives you a fantastic happiness of playing a game at your free time for sure. That is the Death Road to Canada TV Game. One of the best and an addictive game to have in your Android TV BOX. Whenever you are free or bored try playing this cool game. Definitely you will love it. The game has its unique features which designed to overjoy you.
Support all most all Android TV boxes including Nvidia Shield TV, Shield TV pro, Mi BOX S, Mi TV Stick, SkyStream, Firestick, Firestick lite, Firestick 4K and Google TV.
Death Road to Canada TV BOX Game
This game has an identification of a Randomly Generated Game play. It is a road trip where each and every thing is random. You have meet random events, locations, personalities, traits, weapons, vehicles and so on. Everything is randomized here. You can have a limitless fun as soon as you open the game in your Android.
This offers you a trip to Canada from Florida. But you will not be able to experience a calm trip. You have to face many challenges and overcome then bravely along your journey. But I am 100% sure that you will not get bored here. Full of excitements for you to explore and enjoy.
Death Road to Canada Game Play
There are different methods which you can meet with different characters. They are characters like rare characters, customizable characters and also random characters that you meet with along your journey. At first you have to start with two characters. But there is an opportunity for you to customize your characters at the beginning.
Along your journey you will meet some of the other characters. You can add them to your party if need. There is a character type called recruitable characters which you can recruit during some rescue actions.
There are some weapons that these characters can handle. When facing against the zombies and different other enemies you can use these weapons. There are various types of weapons that suits with the characters you encounter.
In some occasions you have to drive in the car in the Death Road to Canada. There are different types of cars also. You can choose one out of them at once. The best way to drive towards Canada is using a car. But there is a possibility to lose your car also. That will make you to walk in your road.
If you want you can make this a multiplayer game. you can add your family members, friends and make a team with different personalities. But you have to be very careful about your members and have to take the best decision at the best time in order to win.
In here you will be a manger of a team composed of different characters and personalities. All you have to do is to drive in the death road to Canada by facing to hundreds of zombies at once, exploring new cities and search for some strange peoples and so on.
There is no doubt that you will also love this fine game as most of the Android users all over the world do. The popularity of this game surely tells that it is one of the best game to play by you.
Download Death Road to Canada for Android TV and Fire TV
This a awesome game available on Google Play Store for Android TV boxes. Currently or at the time of writing this article this game is not free. You have to purchase it. If you are unable to install this game via play store, you can use other sources to install this game. You can use Filelinked or Aptoide TV app. You can install Death Road to Canada APK on your TV Box using Filelinked for free.
Below listed how to install this game using play store.
Open play store and search "Death road to canada". you will be able to see this game on search results like below picture.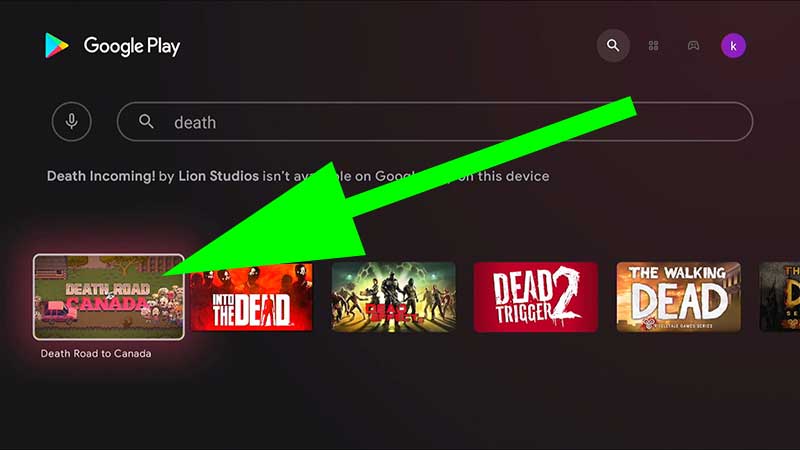 Click on install button to begin installation.