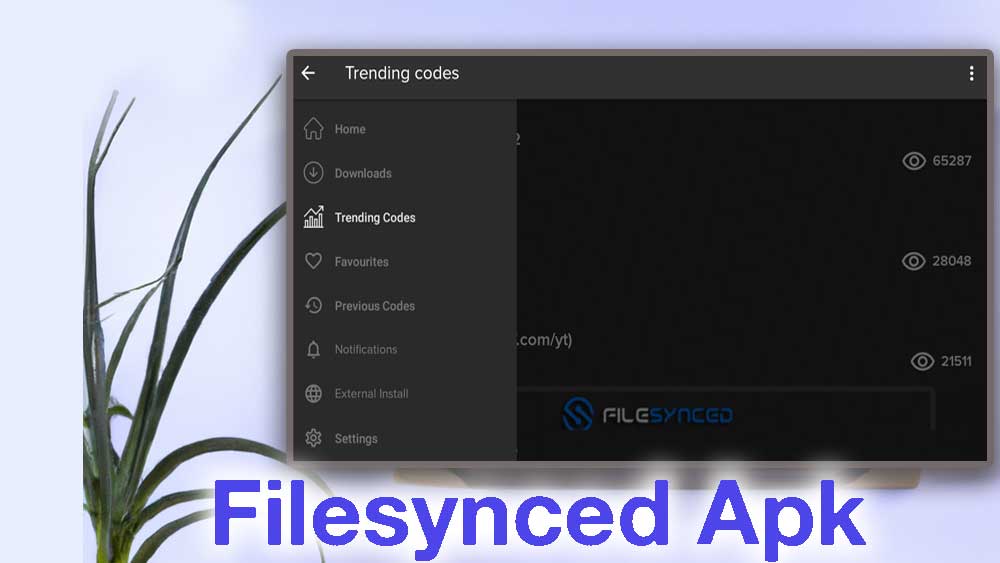 FileSynced apk is mainly focused on Android TV and Fire TV apps. It is the best movies and TV shows app store for free. Unlike many other app stores, this app store has user created stores. Therefore you will find new and latest versions of apps earlier than everyone. Flexibility and features of this TV app store made it most reliable and popular store.
There are many alternatives like Applinked, Unlinked, Aptoide TV and etc. Each of those has a distinct set of features that sets it apart from the rest. Filesynced shows all trending codes with number of views. No other TV app store shows all trending codes within the app. Make make it easier to find popular TV app store without searching the internet.
How FileSynced Apk work?
Most people get confused when using this app. Because App stores should display all available apps in one place like on Google play Store. Many call Filesynced as a App Store but it is not like play store or any other known app stores. It is because this app was developed as a platform to share apps, photos, videos, files and etc.
Filesynced does not provide or host apps like others. Anyone can create a store using FileSynced app. Every store you create on Filesynced has a Filesynced code. You can add photos to your store and called it as a photo store. If you have apps on your store then it can be called as a app store. All most everyone used this app want to create a app store for TVs. Therefore Filesynced became popular for Android TV apps and games.
Some people who create stores with Android TV apps and games made their store public. Some became extremely popular. Click on "Trending Codes" tab on the app to see those popular codes. If not click here for top Filesynced codes. All most all trending stores has free movies, TV shows, Live TV, news and other interesting apps for your TV.
If you install this app on your TV, next thing you need is Filesynced codes. You will gain access to stores full of apps using that code. You can also create your own store of videos, photos, apps and etc. and share your collection or store with friends or family with your filesynced code.
Download Filesynced apk
You can download and install this app on your Android TV, Chromecast, Fire TV, Firestick, Fire TV Cube, SkyStream, Nvidia Shield and more. Using Open Browser or Downloader app is the simplest and easiest way to download FileSynced apk. Click below download link to download Filesynced apk.