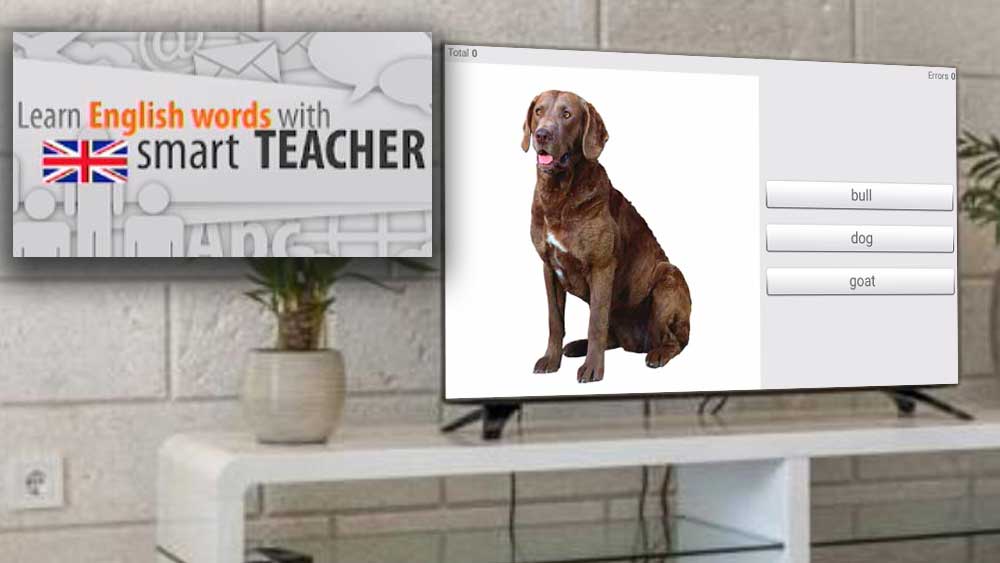 Want to learn English step by step and with fun and joy using TV. Then this is the best app for you. Learn English Words with Smart-Teacher. A nice simple game that helps you in learning English very easily. This app support all most all Android TV boxes including Google TV, Firestick, Fire TV and all.
Learn English words as a Game on TV. As you know this is a small game where you can definitely can improve your knowledge of English. This is good for you and for your child as well. This teaches you everything about English starting from zero. You can easily catch up with the app. This lets you to learn English in a very productive way. If you are eager to learn English then this is the best platform. Try it for free on your Android TV. The app encourages self- learning and you can have more fun also. Try to get the highest score by playing all mini games here.
Features of this English Learning TV App
The app is very good for learning pronunciations and spellings. Normally learning correct pronunciations and spelling leads us to improve all other skills like reading, writing, listening, and so on. This little game helps you in achieving all these targets.
Also, the app is very easy to handle. You can learn with the aid of effective visuals or pictures and the audios. This best suits with your small child.
There are many categories to choose from including human body parts, colors, wild animals, animals, fruits, vegetables, birds, insects, natural phenomenon, food, kitchenware, bathroom ware, numbers, geometric shapes, and beyond. All these categories are very essential in usual communication. All most all the things you need to know are here. No need to roam here and there to find the needed words. All are at one place.
In each category you can engage in some activities like guessing the word, guessing the picture and writing the word. All are super easy but very helpful in learning English.
Most importantly the app supports for around 40 foreign languages. So, this is very popular all around the world. The app also acts like a dictionary too.
Moreover, there is an additional unit for grammar. This helps you to learn basic grammar parts like pronouns, adjectives, tenses, prepositions, time, articles and much more.
You can learn simple sentences also using the app. Make this app a friend of yours and your child. Within very short time I am sure you can learn many of the English lessons by yourself.
You also can make this as a good tutorial when you are teaching your small kid.
This is very interesting game and also really effective. So, you also try this now to learn English.
Download Learn English Words with TV BOX App
For Android TV boxes with Google Services like Nvidia Shield TV, Mi BOX S, SkyStream, H96MAX and more can use its default TV store which is Google Play Store TV. For Amazon fire TV devices like Firestick, Firestick 4k, Fire TV Stick Lite, Fire TV cube and all can use Amazon App Store to install easily. For devices without above two app stores, can use Filelinked or Aptoide TV based on their preference.
How to install Learn English Words app on Android TV box? Here we are using Google play store to install this app. First open Google play store on your TV.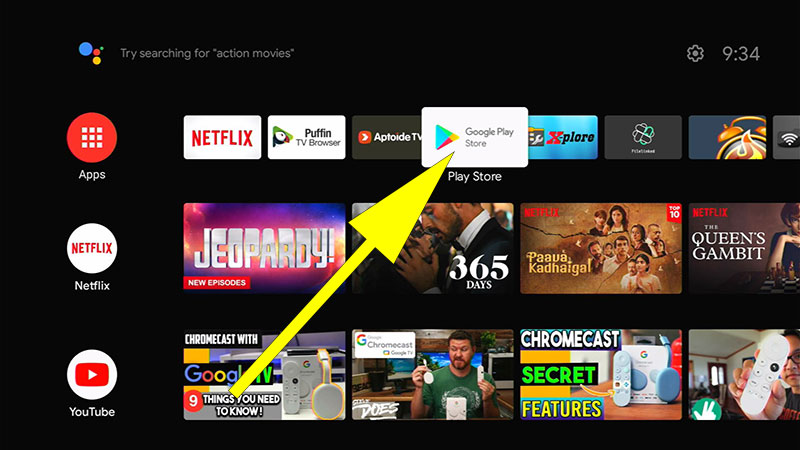 Go to search and type "learn english". You will see this application on search results like below picture. Select it.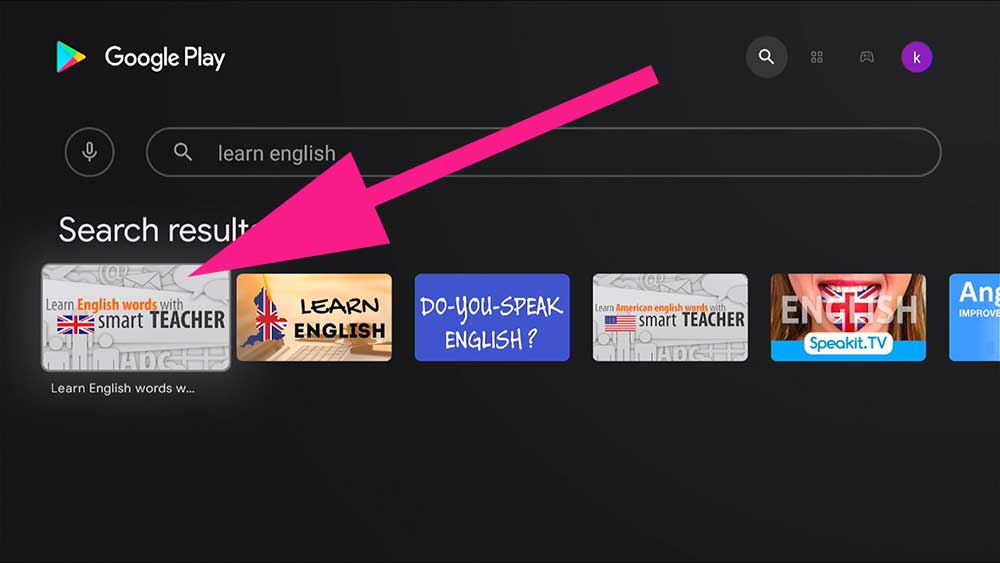 Now click on "Install" to begin installation.