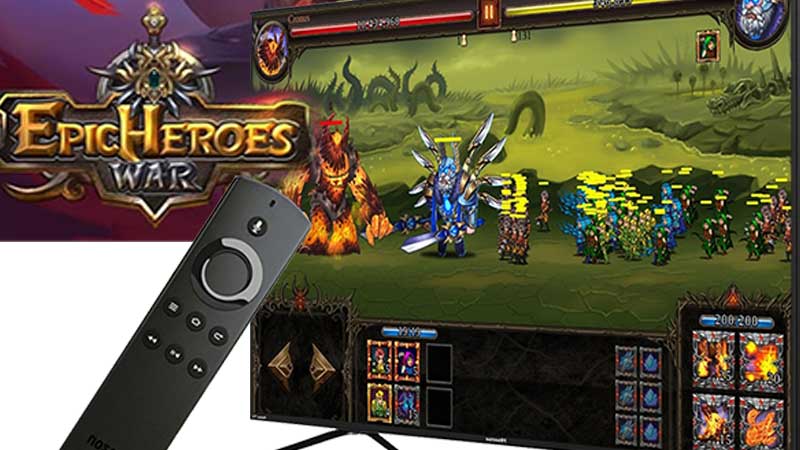 There are lots of Android TV or Google TV games available for free. You can play them at any time you want. Games are developed to satisfy you in whatever way you want. You can choose the games that suits with your wishes. If you are interested in TV games that are fighting with each other just like the ones having a super power then there is a great platform for you. That is Epic Heroes War for Android TV. Really a fantastic game to play in your leisure time in bigger screen.
Epic Heroes War TV Game?
Epic Heroes War is a 2D game which falls under the category of real time strategy games. There you can control a god like hero. You have to win the other beings with super powers. There you can built an army to face your opponents. You will meet fantastic creatures in your quests and battles to face.
Features of Epic Heroes War for TV BOX
Each and every hero in the game have their unique powers. The skills of these creatures differ from one to another.
In here there are more than 20+ heroes that you can use in the gameplay. And 250+ different items are also there. There are around 20+ units included here where you can play the game with different experiences. The game offers you with 60 Champaign levels. Boss fight is also another key feature you can see here. As well if you are interested in playing with the other players in online there you can use the PvP feature.
While playing the game if you become weaker there are some weaker beings who you can seek for help when you are in a trouble.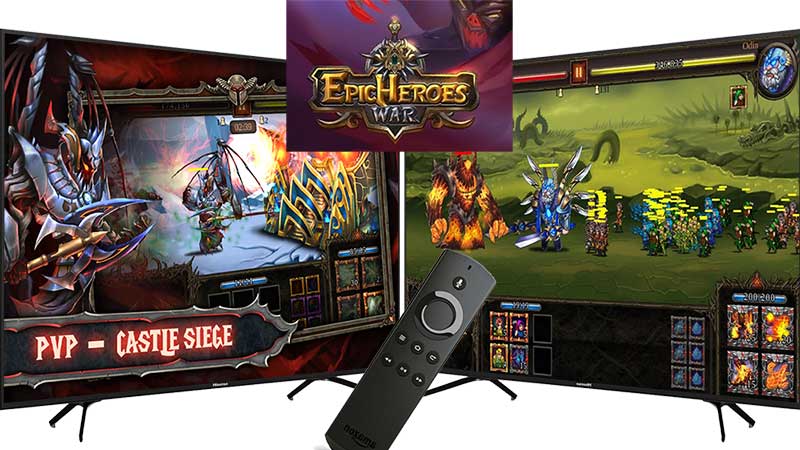 The game is very easy to play as there is an amazing touch control over the screen. When it comes to me, I like the appearance of the heroes very much. Unique and very attractive costumes of the heroes make me happy.
In here you can own any number of heroes. You can have the heroes by paying the gems you have or you can win them. Or else you can exchange the heroes. But you have to keep one thing in mind. That is, you can use only one hero to fight. The other heroes you own can use to protect your castle etc.
There are number of super heroes that you can choose including Ares, Athena, Thor, Ordin, Hercules and many more others whom you love.
There are many skills you can use to win the battle. Within one battle two skills can use. But after the battle you cannot use those skills again. Then you have to get other skills. Lightning Ball, Guardian Force, King Hand, Silence are some of the skills your hero can have. If you are going to play the game you will find it as a quite an interesting way to spend your free time. It's a completely new concept of gaming. There are no any other games like this. So, enjoy this fantastic game to have a superb and a new gaming skill.
Download Epic Heroes War for Android TV
One of the best and interesting game available for Android TV and Google TV devices. Since both Android TV and Google TV support Play Store services, you can easily download and install this game for free and play for free. Best free Android TV game to enjoy on TV.
First open Google play store app and search "epic heroes". You will see this game appear on search results like below.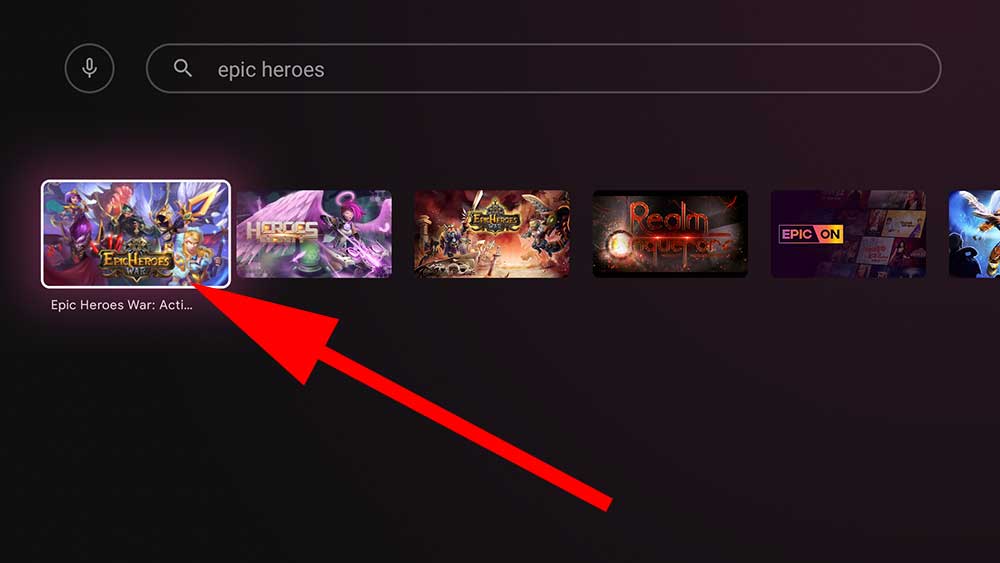 Now click on "install" button to begin installation.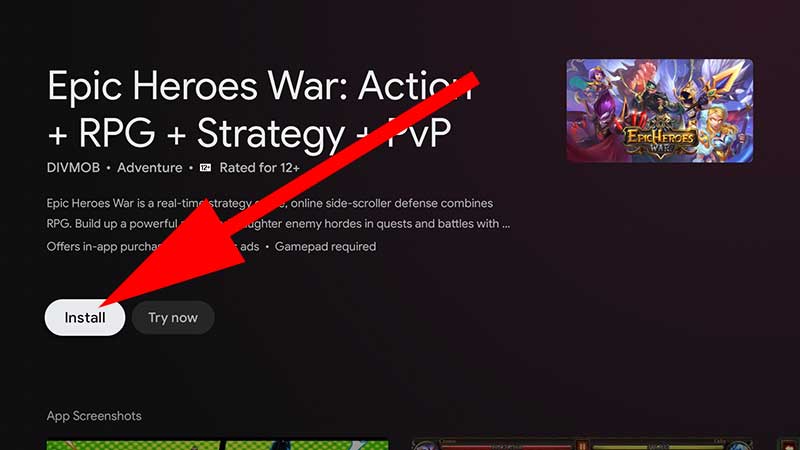 This game not available on Amazon Fire TV devices. Because Amazon App store does not have this game. However, you can install this game via Aptoide TV. Epic Heroes War for FireStick and Fire TV devices available for free download via Aptoide TV and Filelinked.
First download and install latest version of Aptoide TV for Firestick. Open recently installed Aptoide TV app. Search this game and install it on your Fire TV device.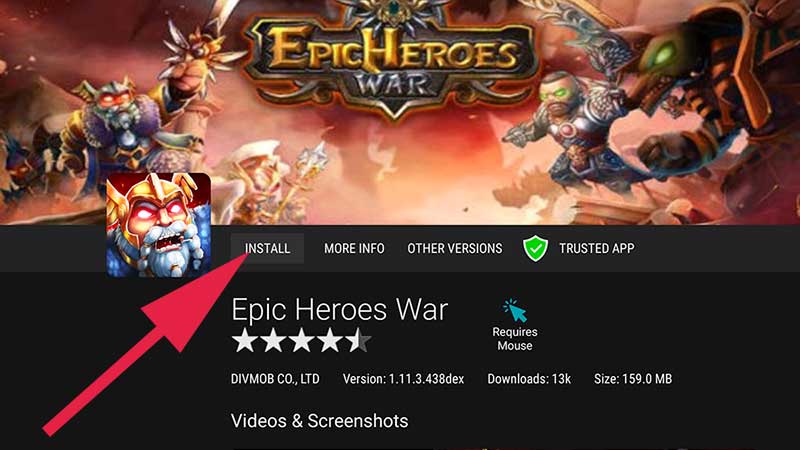 Feel free to leave a comment about difficulties you face when playing or installing TV games.