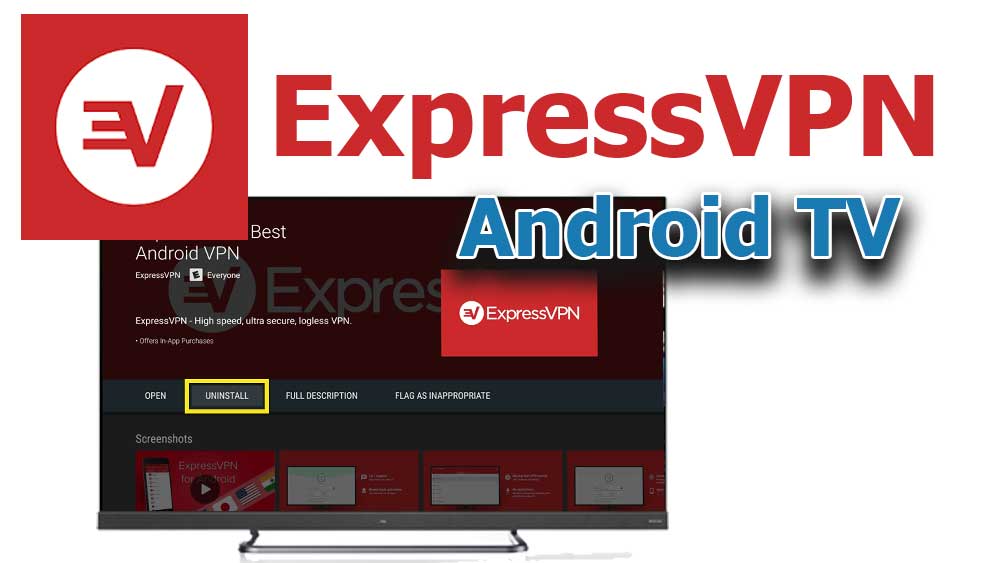 If you want a very secured VPN connection for your Android TV that has user interface that support to TV remote then Express VPN TV is the best option. ExpressVPN for Android TV can unblock all Movies and TV shows blocked on your regions. No more ISP warnings for using torrents.
That can be known as the virtual private network that is engineered to protect the privacy and the network of ExpressVPN. Act safely and anonymously with the ExpressVPN. You are safe and protected with the ExpressVPN. Along with this ExpressVPN there are many more specific features. This VPN is about 25MB. Which make it easier to download and install on your TV.
Features of the ExpressVPN
Free trial

Before deciding to purchase this VPN, you can to experience it for seven days. That is a free trial that anyone can experience. Download or stream any content on your TV that you are using continuously. Then after deciding if it is worthy to use or not.

Fast VPN network

ExpressVPN TV is a faster network. There are over 3000 VPN servers that can be found. There are over 160 locations here to connect to any network in the world. Because of that over 94 countries are supported by this ExpressVPN. Don't worry that this super vpn is with much more unlimited speed and bandwidth. You can watch Movies, TV shows , Live TV with less buffering compared to other VPN services.

Can access any content

By using such a VPN connection, the users would be able to access any kind of content via the VPN connection. Many awesome Movies, Live TV and Sports that are restricted geographically. Those data can be accessed by using the VPN connection.

Safe

The latest technology that you included in here ExpressVPN is more amusing. And it is allowing me to make changes in most of the options here included in this VPN app. Your connection is secured while the usage of the app. Anonymously to browse any content that you want.

Privacy protective app

Usually while working with the app, each and every user is worried about their privacy and their safety. But here, don't be worried that your private details are always protected.
Even if you don't want to submit any type of privacy details here. If you want to work with an app that concerns more privacy this is The great option that anyone of you selects. Your IP address is hidden while using the app.

Support all major platforms

This VPN service support not only Android TV. You can install this VPN app on other plaforms like Windows, Mac, and other.

Always supported customer service

The customer service is always supported by the above app. That is supported all overtime for you.

Requirements for the usage

This VPN app support all most all Android TV boxes like Shield TV, Mi Box, Fire TV, Fire TV stick, SkyStream and more. Express VPN has separate app for Android TV to work with your TV remote easily.
Download Express VPN for Android TV and Fire TV
This VPN available on both Google Play Store for Android TV and Amazon App Store for Fire TV. Open Play Store and search this app name to install it. If you are unable to download this app using default app store you can use one of the below mention methods to install this VPN.
Install this VPN using Filelinked
First download and install latest version of Filelinked on Android TV. Click here for how to install Filelinked on Android TV.
Use below Filelinked code to download this VPN.
Filelinked code for Express VPN : 81146167

Download this VPN using Aptoide TV
Aptoide TV is the best play store TV alternative. No login or codes required. Just download and install. Click here to download latest version of Aptoide TV. Open search and type "express vpn". You will see this VPN app on search results of Aptoide. Installation is similar to Play Store for Android TV.
The ExpressVPN is the best app that has all the features along with the many more effects that couldn't be found using another app. Feel free to leave a comment about your thoughts on this app.