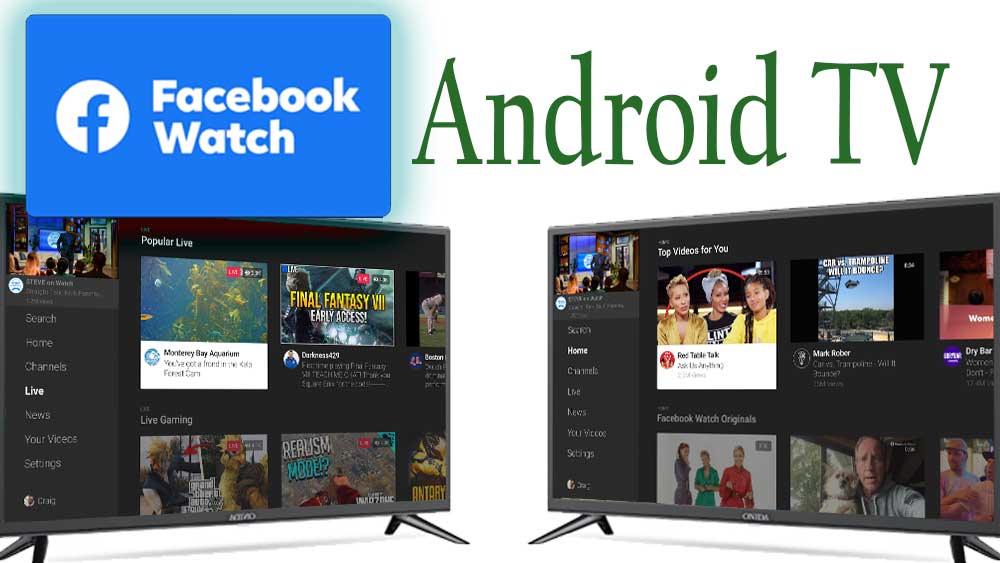 We all know that most of the people all around the world are using Facebook as a social media. Many use Computers or phones to access Facebook to watch interesting videos. Now you can watch those interesting videos on Android TV and Fire TV devices. If you also have a Facebook account then sure you must see Facebook Watch which consist of so many video content for your entertainment. This is like an extension in the main Facebook account. This provides you with tons of videos to watch from the world recognized producers and creators.
The Facebook Watch TV was launched in 2018 and now its is popular among most of the people around the world counting up to about 400 million fans over the globe. This is on-demand video streaming service in the Facebook itself. You can have access to this nice video store from your Facebook account. There you can have a separate tab for this Facebook Watch just like the messenger tab. Or you can install Facebook Watch APK on any Android TV box and Amazon Fire TV Stick. You can use this nice app in each and every android device including your smart TV and the mobiles.
What to watch in Facebook Watch? Facebook Watch consists of vast variety of videos for you to refer. Including: Documentaries, sports events, news, movies, shows, cookery, games like wrestling, football and some Facebook originals are also included there that you love.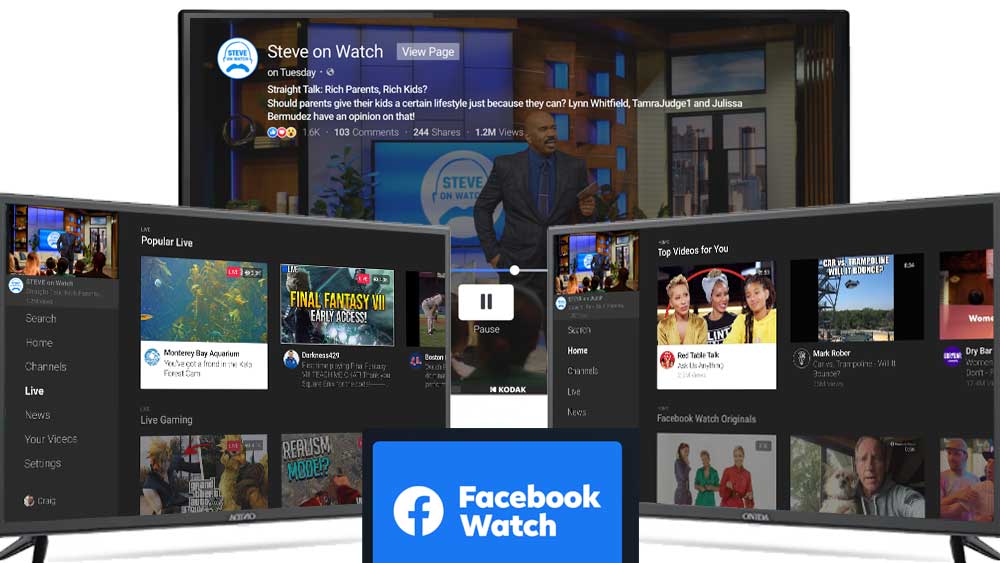 You can add the most favored shows or videos in to your watchlist category for quick and easy reference. There are two other options available there in addition to the home tab. Those features allows you to watch and search plenty of videos and the next option is live option where you can watch some live events like wrestling game events.
This is not just like the other streaming services. Anyone who are interested in video creations can upload their videos in here for all the users to see. Most of the people got use to earn some money through this mechanism during the lockdown periods. It is an additional revenue to the creators. The others can select a creator and can follow him. Moreover, you can have some conversations with your friends about the videos included here. Further, you can listen and watch many music videos also through Facebook Watch. This is similar to other video streaming apps but there are many positive deviations too included here. So, try this Facebook Watch with your Facebook account also. One more thing. Facebook Watch is free!!!
Download Facebook Watch for Android TV
Facebook watch app or Facebook TV app now officially available via Google Play Store TV. You can install this app on any Android TV BOX and Fire TV devices like firestick, fire tv cube, firestick lite, firestick 4K and many more using other methods. First try to install this app via default app store.
Open Google Play Store TV app and search "facebook watch". You can see app appear on search results like below picture.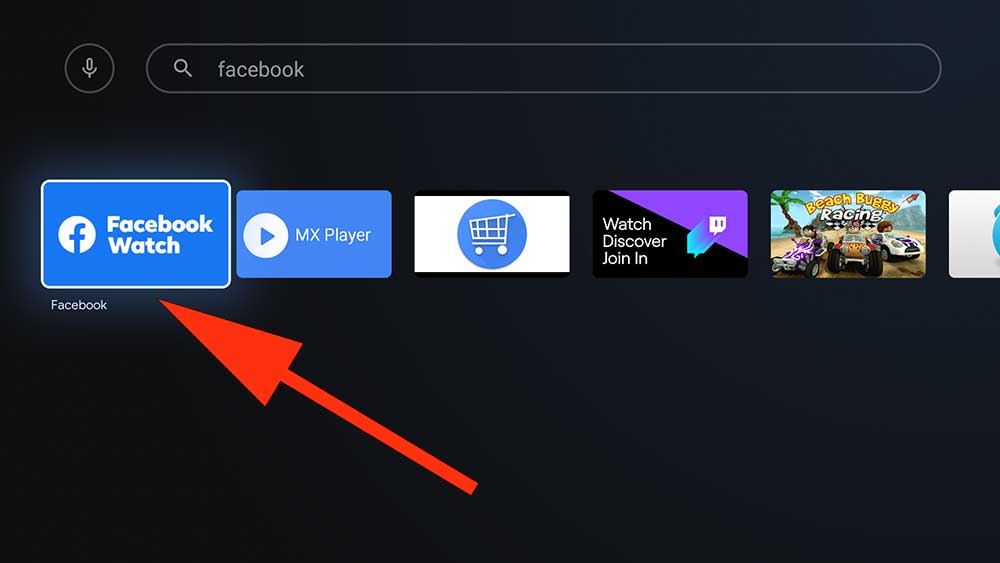 Now click on "install" button to begin installation.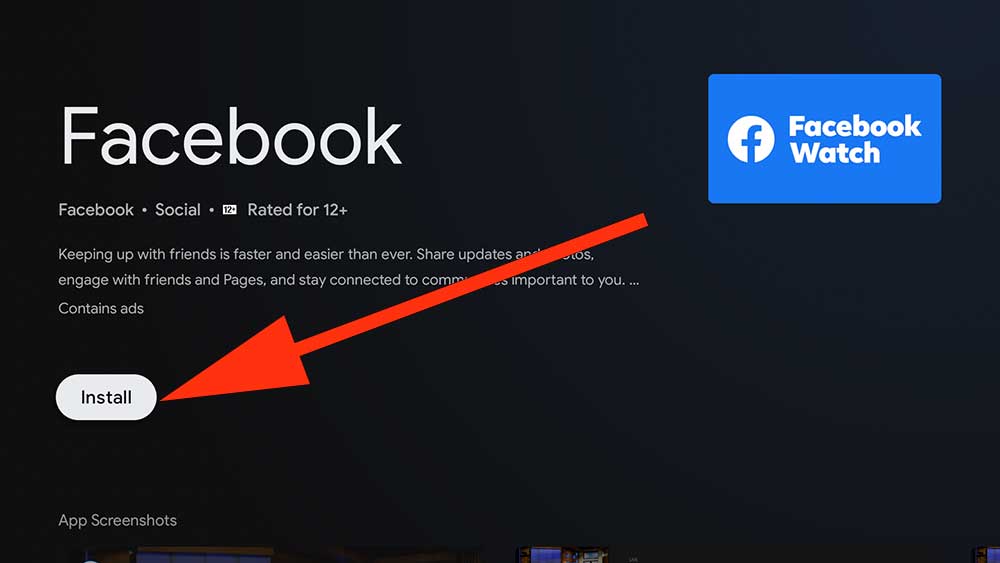 This application may not available on all Android TV boxes, Google TV and Fire TV devices from its stock TV store. Don't worry there are plenty of Android TV stores available. You can use AppLinked apk, FileSynced, Aptoide TV and APKTime. Choose your favorite store. For AppLinked apk and Filsynced you have to find facebook watch code for TV. You will be able to find those codes on social media posts, YouTube Channels, forums and etc.
However you can use other methods like downloading apk file from internet and installing it from USB stick. There are many more other methods you can try. Since those methods are recommended, I will not going to cover those methods.
Install Facebook Watch on Amazon Fire TV
Now you can watch all interesting Facebook videos now on any Amazon Fire TV device including Fire TV cube, Fire TV stick, Fire TV stick 4K, Fire TV stick lite and all. Follow below mention procedure to install this application on any fire TV.
First open "App Store" application on the home screen of fire TV. Then go to search and type "facebook watch". You will see text suggestion while typing like below picture. Select correct app name from the list.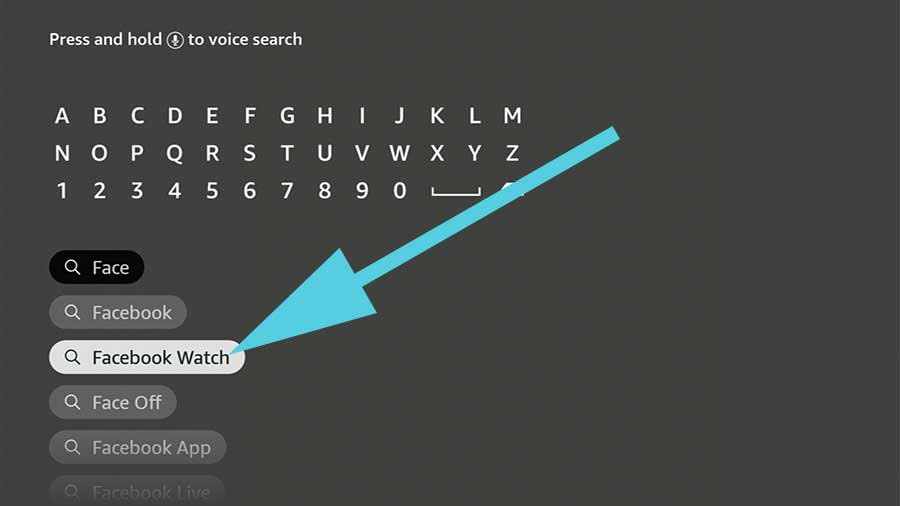 Now you will see search results. Select Facebook watch app from the search result.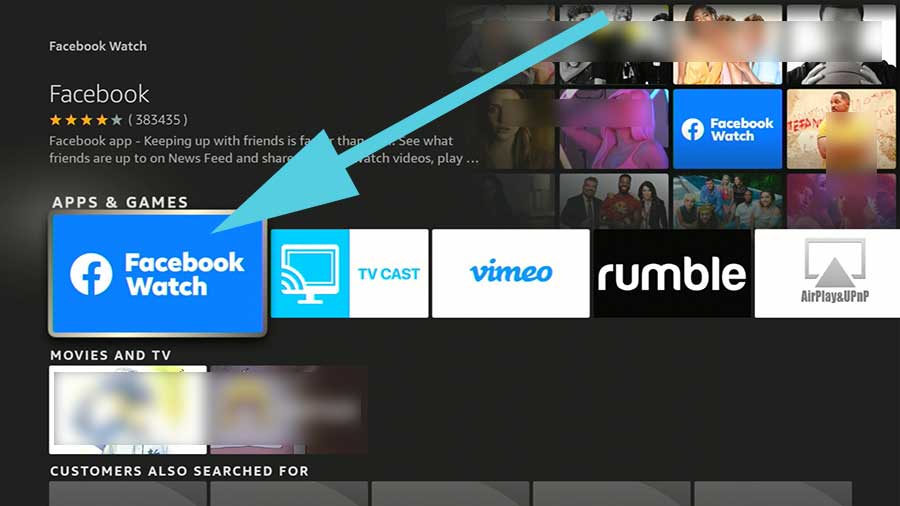 Now select get icon or download icon to begin installation.