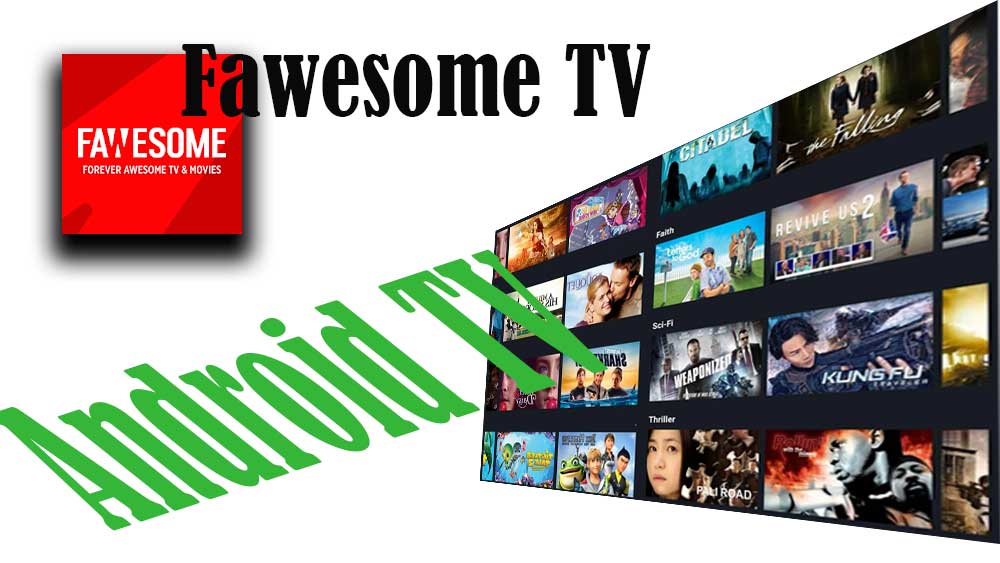 Fawesome for Android TV is enabling with awesome HD movies, TV shows, and lifestyle content and it is free. This is one of the best free Movies app for Android TV with a wide collection of movies and shows, including, Action, Comedy, horror, and many more. Further content of the app updates daily. You can enjoy, family movies, fun kids shows, and hysterical rom-com. There also content for the arthouse audience-foreign titles, classics, and many more.
Since there is less ad interruption, you can browse through a huge collection of programs. This app provides you an effortless viewing with some neat tricks. You can have an easy view, like suggested content, genre list, watchlist, advanced search option, close-captioned content, to make your streaming more easy and delightful.
Compatibility
You can watch your favorite from any device through Fawesome.TV since it is available on a wide range of platforms. It is available on mobile, connected TV, and Smart TV platforms. So, you can browse from featured and most popular playlists. Since Fawesome TV APK updates every day, it helps to access new movies and shows which add every day. You can enjoy the newest movies quickly as soon as they have released.
Features of Fawesome TV APK
There is a huge library of movies and TV shows. So, anyone can enjoy this as per their preference for movies and TV shows.
All the programs, movies, and shows have the legal authority. There are no legally restricted movies in this Awesome app. You watch Hollywood blockbusters to independent films, with 100% legal streaming on Android TV.
The quality of the video is the most important thing. If the quality of a film is in a good condition, there are more visitors to that app. Fawesome TV always provides HD quality videos, and then you don't need to worry about the quality of the TV shows and the movies.
Content always syncs around the streaming device. So users have easy access to that and they can find the content easily. And also you can use the search for the preferred title. Since the title has sorted according to the categories properly, visitors can find their films and TV shows easily.
Since this app updates daily, it always enables new features. As well as new movies, TV shows, and other content. It always adds new content regularly.
Fawesome doesn't require any subscription or registration. So, anyone can install and watch any movie without any expense since it's free to watch movies from this.
Channel Categories
The Awesome.tv links to a host of various other channels. They have categorized under numerous categories. Like:
Beauty and fashion channel
Comedy channel
Auto Channel
Cuisine channel
Craft channel
Education Channels
Food channels
Health and fitness channels
Healthy foods channels
Kids channels
Men Channel
News Channel
Movie Channel music channel
Tech channel
Travel channel
Sports channel
Women channel
If you are interested in these channels, fawsome.tv is the best place to find them. Apart from these channels, Fawsome has thousands of titles from genres like Comedy, thriller, Romance, Horror, Sci-Fi, Action, Lifestyle, documentary, Western, Family movies, and many more.
With these features, Fawsome TV is the most convenient and accessible streaming TV app you can enjoy on your Android TV Box and Fire TV devices.
Download Fawesome TV APK for Android TV
Currently Android TV does not support fully. This app has many complains when it was installed on Android TV devices. You won't be able to download this app using Play Store for TV and Amazon App Store. This TV app also not available on popular Filelinked stores, APKTime and Aptoide TV too. Only way to install this app on Android TV or Fire TV is buy using a computer. You can download APK file from sites like APKPure or UpToDown and then sideload the app using a USB Stick.
We will provide full installation guide with pictures in near future. Instead use Plex for Android TV.