Perfect player is most popular to watch IPTV. You can connect your paid IPTV subscription to this player or use free one. No need of using any other player with addons and more plugins to use your IPTV subscription.
This is a free media player that can be used to play IPTV. This is the best and simple solution to watch IPTV when compared to KODI. User experience and performance is better than KODI. Once you get familiar with Perfect player app you will notice navigation and using this player is much more simple and faster than KODI.
In order to connect IPTV to Perfect player you may need m3u URL and EPG URL from your IPTV provider. Don't worry you may find those settings easily from IPTV provider. Because those are the main basic configuration required to use your IPTV subscription.
This player support multi-languages. If you are uncomfortable with English which is the default language, you can choose another language. Currently this player support only few languages like English, Greek, Portuguese, Russian, Spannish, Ukranian and more.
Features of Perfect Player for Android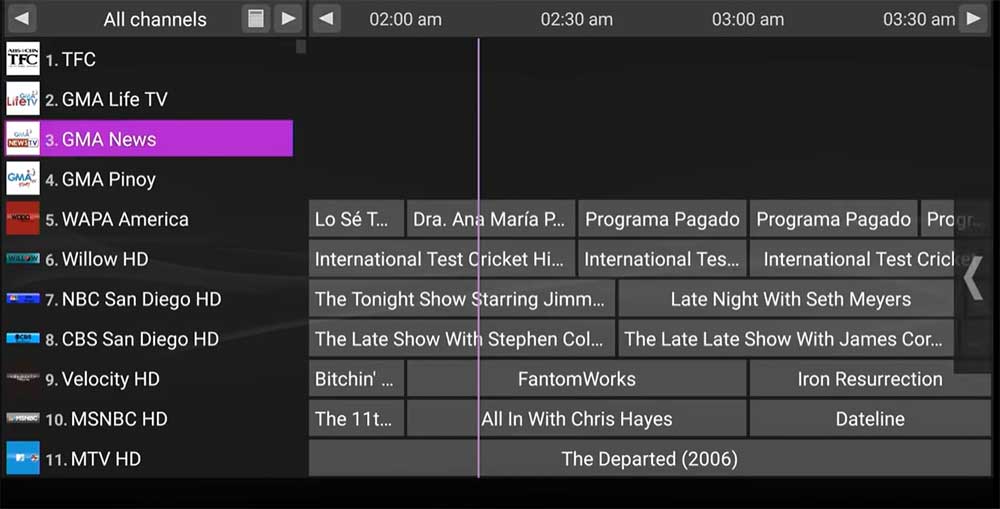 – Full featured IPTV and media player
– Multi-lingual support ( English, Greek, Portuguese, Russian, Spanish, Ukrainian )
– Support playlist formats like M3U, XSPF
– Supported EPG formats like XMTLV, JTV
– Scanning and Playlist generating
– Videos and OSD menus auto adjust to fit your screen and resolution
– Easy to use channel list management features
– Sorting channel list
– Support themes like satin, sky, snow
– Support mouse, keyboard and other external controllers.
– etc.
Perfect player Filelinked code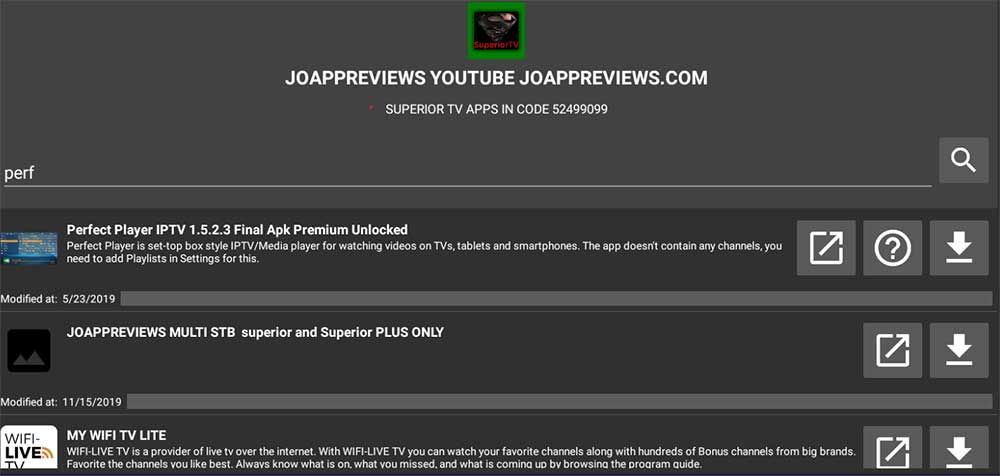 Perfect player does not available on Amazon App Store and Google Play Store. It was available on Play Store for reasonable time period. But eventually it was removed from Play Store. How ever you can download latest version of perfect player Apk from Filelinked store. Below listed the Filelinked code for Perfect player. Support all Android TV devices.
Perfect player filelinked code: 17779393 
Once you enter above code you can access hundreds of Android TV apps and games. In order to find perfect player just search "perf". Your top result will be latest version of Perfect player. Download and install that app. Have fun streaming IPTV using this media player.
You can visit each filelinked store you like. Find new Android TV apps and games inside those stores. Filelinked is the best bulk file downloader available for any Android TV device. In order to download perfect player I choose JoappsReviews store. Because it is one of the huge Android TV app store out there without a pin code. So no need to find pin code to access that store. There are lots of other stores you may find. Enjoy Perfect player premium unlock on your Android TV.
You can easily download and install Perfect player for Fire Stick. First download and install Filelinked on your Fire TV stick and use above filelinked code to download latest version of perfect player IPTV.