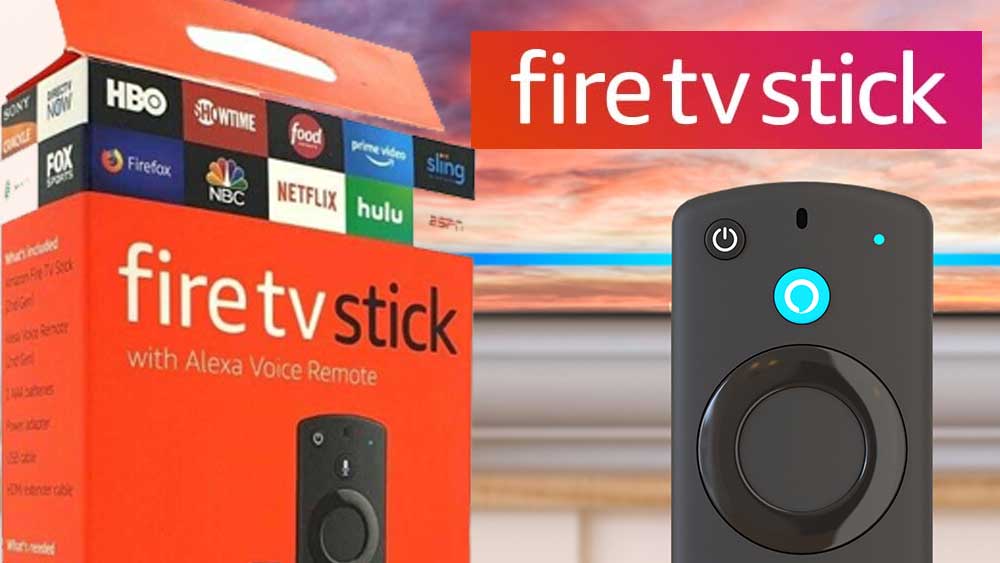 With the evolvement of digital entertainment, streaming devices has become a integral part of our lives. Among the many options available, there is one device that stood out for its versality. It is Amazon Fire TV Stick. It is the next in line after Fire TV Stick lite. Slightly expensive than lite version with few performance boosts that you require.
Since Fire TV based on Android TV, there is streaming services or apps for movies, TV Series, Sports and for all other tastes and preferences. Support all most all popular streaming services like Netflix, Hulu, Prime Video, Disney+, and many more. Easily transform your smart TV in to full fledged entertainment center.
You can also install third-party TV app stores like Applinked, FileSynced or Unlinked. Those are the best movies and TV shows app stores available for free. You can use Aptoide TV on your Fire TV to install any play store application too.
Design
One of the biggest advantages of the Fire TV Stick is its portability. Unlike traditional set-top boxes, the compact size of the device allows you to take it with you wherever you go. Whether you're traveling, visiting friends, or staying in a hotel, you can easily plug it into any compatible television and continue enjoying your favorite shows and movies. This portability factor makes the Fire TV Stick a convenient companion for those who want to stay connected to their entertainment on the go. Exact dimensions of this device is 3.4" x 1.2" x 0.5" (86 x 30 x 13 mm). Weight is approximately 1.1 oz (32.0 g).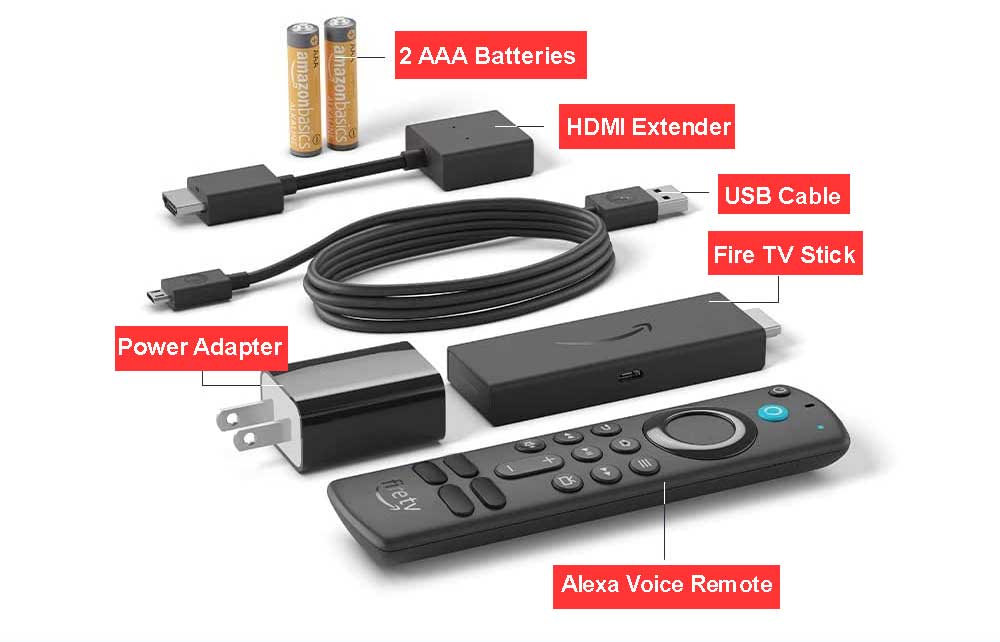 Remote
One of the standout features of the Fire TV Stick is its voice control functionality that comes built in to remote. No need to shout at your TV to activate Alexa. Just wispier to your remote. Alexa allows you to navigate through menus, search for content, and even control smart home devices, all with simple voice commands. Forget about scrolling through endless menus or typing on a clunky remote, just ask Alexa, and she'll take care of it. This hands-free control adds a new level of convenience and enhances the overall user experience.
How to set-up
Setting up the Fire TV Stick is a simple, even for those who aren't tech-savvy. Your TV should have at least one HDMI port to support Fire TV stick. Simply plug it into an HDMI port on your television, connect to Wi-Fi, and you're ready to go. The intuitive user interface makes it easy to navigate through various apps and menus, ensuring a seamless streaming experience. Whether you're a novice or a seasoned user, the Fire TV Stick's interface is designed to be user-friendly and accessible to all.
Specifications
Another noteworthy feature of the Fire TV Stick is its ability to deliver high-quality, immersive content. With support 1080p Full HD and Dolby atmos. Does not support 4K Ultra HD and Dolby vision. You can enjoy stunning visuals and crisp audio right in the comfort of your living room. Combined with HDR (High Dynamic Range) technology, the Fire TV Stick enhances color accuracy, contrast, and brightness, bringing your favorite movies and TV shows to life like never before. Below shows the simple summary about hardware specifications of Fire TV stick.
| | |
| --- | --- |
| Processor: | Quad-core 1.7 GHz |
| Storage: | 8 GB internal |
| External Storage: | N/A |
| RAM: | 1 GB |
| Wi-Fi: | Wi-Fi 5 |
| Ethernet: | N/A |