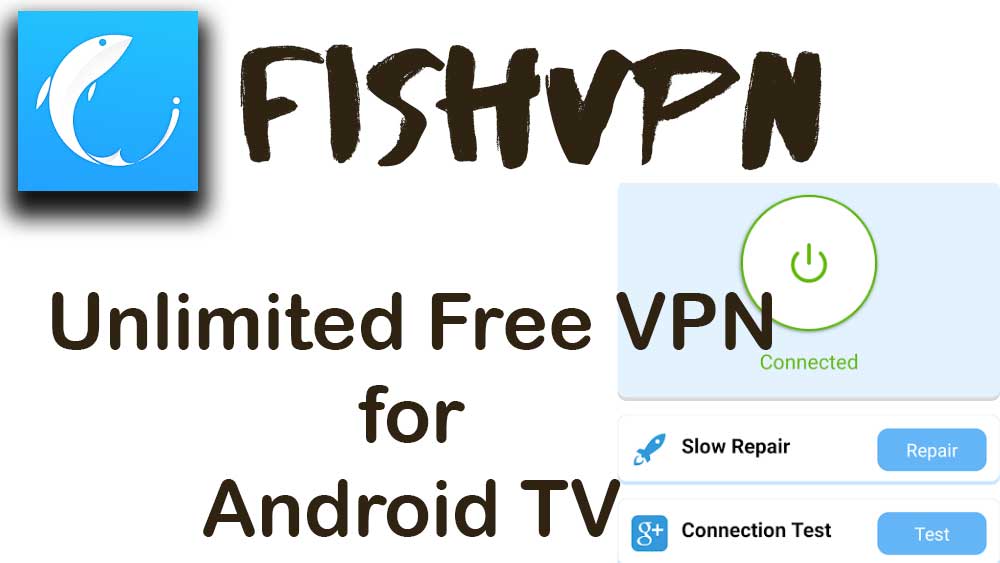 Ultimate free VPN app for Android TV boxes and Fire TV devices. Access what you want instantly by using this FishVPN. It is a 100% trusted and best performing VPN TV app that has been used by many Android TV users worldwide. Unlock or made available all not available Movies and TV shows on your country or region. Best totally free Android TV VPN to stream free Movies and TV Shows.
Features of the FishVPN
Watch all content securely
While using the safe VPN app like FishVPN you are always safe. Your IP address are hide and all your connections are anonymous or private with this VPN.
High speed
Have very high speed servers that can provide better connections without bandwidth drops. That is really wanted to watch 4K Movies and TV Shows. Use this high-speed VPN app for using the FishVPN at various regions of the world. The VPN app saves much more time for every user. It just saves more extra time to allocate for their own work.
Easy Connection TV VPN
There are no more complex procedures in order to use this VPN. You just need to perform only one click for the connection. Instantly connect with the nearest fastest server.
No logins required
No need to fill time consuming registrations forms and logins to use this service. Just install and start to use.
No credit card details
Many Free VPN services ask for credit card details and login information to use their free service. Does not need to provide any of those details to use this app.
Unlimited VPN service
There is no any type of restrictions like regional restrictions, time limitations, bandwidth limitaions or etc. Use it freely.
Replacement of the IP address
Replace your actual IP address with another to protect your identity and other information.
Download FishVPN for Android TV and Fire TV
Currently FishVPN not available on play store for Android TV. You can use any third party Android TV store apps like Filelinked, APKTime or Aptoide TV. Here we are using Filelinked to download and install latest version of FishVPN on Android TV.
If you does not Filelinked install on your TV box click here to download and install Filelinked. Use below Filelinked code to download this VPN.
Filelinked code for FishVPN : 81146167

Use above Filelinked code to free download and install this VPN on Any Android TV box like Shield TV, Fire TV Sitck 4K, SkyStream, X95 and more.