Amazon Firestick is the most popular Android TV on the market. It is because it's cheaper with much more performance and features. Amazon Fire TV work great with smart remote and Alexa.
Firestick is a small device with powerful components inside. With long use this device with heat. It has small heat sink and some time that small heat sink may not enough to cool it down.
Fix Firestick Restart Issue
Firstly check that you have plugged in your Amazon Fire Stick close to another heat dissipation device like heat ventilation on TV or other device. Because device may get receive heat from environment instead of releasing device heat to environment.
Next best this you can do is make holes on both sides of the fire stick cover. You can easily sperate two plastic covers that covers the circuit board. Once you take apart make holes like picture below.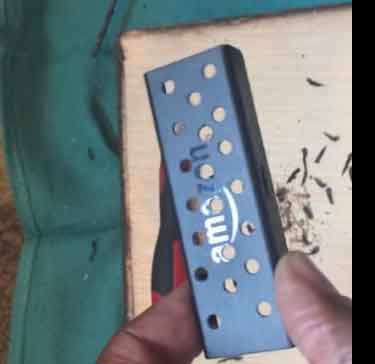 Now on you can use device without restarting or shutting down. Please do not try to make holes on that plastic when circuit board in-contact.