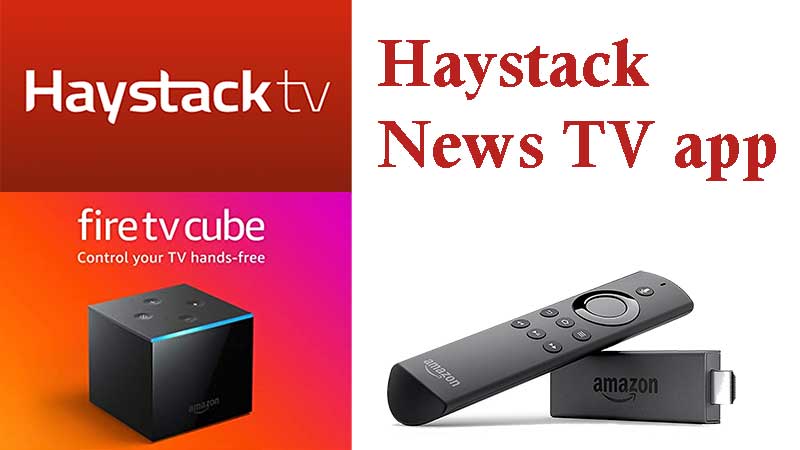 The best Fire TV and Firestick News app is Haystack TV. The best free News app that has local and global news at your Amazon Fire TV. Why is this considered as the Best News TV app. Because it got Google Play Awards for Best TV Experience and Google Play Editor's Choice.
Other than local news this app support all popular or global news channels such as CNN, AP, MSNBC, NYTimes, BBC, MLB, NFL, and etc. Unfortunately FOX news content was not supported at the moment due to permission issues. You can highlight or select your areas of interests. So this app can push news based on your interests. For example sports, celebrity news, gossips, business, financial, politics and more. This app has offline news watch features.
As you know there are lots of Movies and TV Shows streaming apps. There are few news apps for TV. Haystack TV for Firestick and Fire TV is the best when it comes to News. There are many awesome features that you may never thought will free in this app. Not just ordinary list of news like cable T V. You can customize to watch news about video game updates, video game releases. Not only news you can watch some favorite shows like Jimmy Fallon, Jimmy Kimmel, and Conan. All those are completely free. No need to use VPN to watch any of those.
Offline News TV app for Amazon Fire TV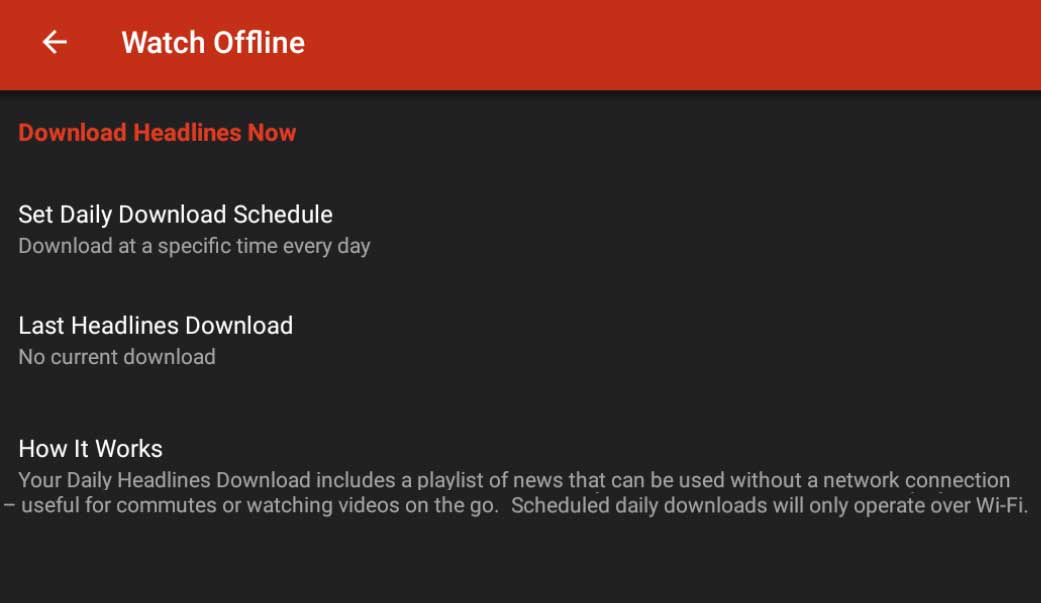 Once you install this app, first menu item you see will be "watch offline". That feature was added recently. You can download your favorite news list using public WiFi other networks. Using this feature you can set daily download schedule. Once schedule was set it will download your daily headlines creating playlist of news. You can watch that playlist of news offline or without the internet connection.
This is very handy for handheld devices like Android phones and tablets. Because you can download all your news videos and watch them on the way to work in your commutes or other public transports that does not have public WiFi.
Download News App for Amazon Fire TV
This is much popular News app for Android TV. You can directly download and install it from Amazon App Store. Open search and and type "Haystack TV" or you can use your amazon Xlexa voice button and say app name. Now you will see this app appear on search results like below picture. Select it.

Now select "Get" to icon to download and install.

If you are unable to use app store to install this application then try using AppLinked or FileSynced. Click here to get TV code for this app.
App Suggestion