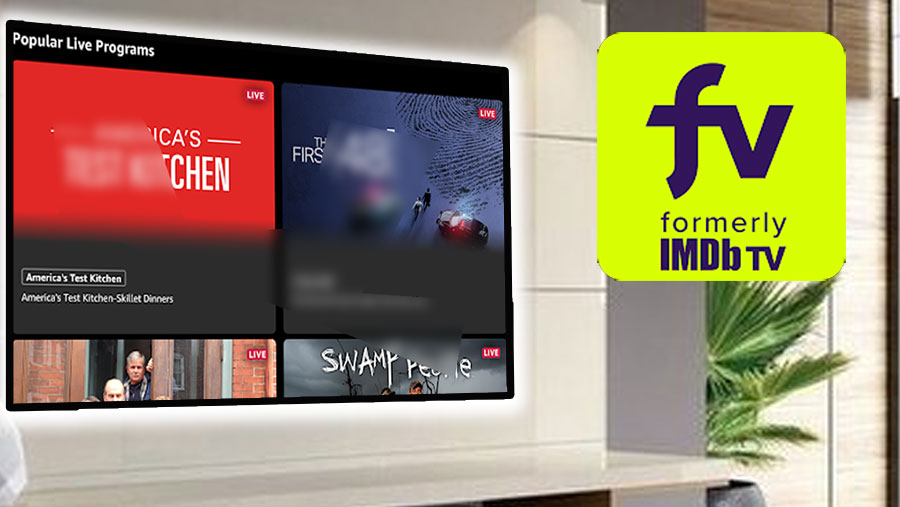 Table of Content
Best Amazon Premium Movies and TV shows streaming app that is free for all Android TV boxes, TV Sticks and Amazon Fire TV devices. You can watch thousands of hit movies, Freevee originals, live entertainment channels, TV Shows and more using Freevee TV app.
Stress relief and relaxation for home TV
The world is changing at a fast pace. New Techniques, Innovations are the order of the day. Trapped in this process are people whose lives have become tenfold busier. Little time is left from morning until retiring to bed in the night due to a tight daily schedule.
This leaves the people a tired lot looking out for ways to find relaxation to ease off physically and mentally. Worldwide surveys indicate one of the most popular ways of relaxation is brought about by TV. Movies and shows with steaming have caught on the world like no other.
To meet the expectations of what a Movies and Shows Stream App should be Freevee from Amazon formally known as IMDB TV App is here. Here's a brief summary of this super App's features.
Features of Freevee from Amazon App
CONTENT – features the Best of the most popular and loved classics and contemporary hit movies.
CATEGORIES–
Animated TV series
Documentaries
reality TV
Talk shows
Action and Adventure
Comedies
Criminal
Real-life dramas
Sci-Fi
GUIDANCE– Offers the viewers weekly recommendations of the most popular top-rated titles from all categories. This feature will make the viewers to save time in searching and access to the ones they prefer quickly.
POPULAR TITLES – The viewers are assured of iconic titles been features like
Unstoppable
The Legend of Zorro
The Code
Kill Switch
Batman Forever
Direct Action
Elite Squad
Hellboy
Sword of Storms
An American Haunting
An American Werewolf in Paris
Borgman
Chappie
Gremlins
Stuck
The Wraith
Uncanny
What Lies Beneath
All these a mix of the Best of Action, Animation, Horror and Contemporary movies before you.
COMEDIES – For the Best of the Comedies-
Family Values
Addams
Airplane
The Big Short
Monsters vs Aliens
Megamind
Hitch
Ghost World
Fun with D**k and Jane
Elf
and lot more to discover.
FAMILY- FREINDLY –
Zoo
The King and I
Paddington
Muppets in Space
are some of the family friendly movies available.
CRIME –
The Following
The A-Team
No Night is Too Long
Case Histories
Blue Heelers
21 Jump Street
are some of the awesome crime movies that you can enjoy.
MORE VARIETY– For all of those interested in True Events, Real-Life Dramas and Documentaries offers some super popular selections like – Titanic, The Aftermath, The US vs John Lennon, Rize, Caddilac Records,3 Days of Glory, Broadway Idiot, etc.
ACCESS – Any number of screens with IMDb's unique log in system. Once the App is installed each user can create a password to log in. This ensures users privacy and safety in using the App.
LEAST INTERFEARENCE – With very little ads taking not more than 5 minutes the viewing interference is minimal. So good for a service been given free of cost to the customers.
QUALITY – comes without asking. freevee former IMDB TV has made sure of this. The pictures will be clear making all of them great.
CUSTOMIZE SETTINGS – is made possible to bring in such as parental control.
With such a vast coverage of Movies/Shows combining all categories and Streaming no wonder why Freevee TV app has caught up with the world of Movie Audiences. Freevee App has made sure to entertain the tastes and likings of all and not missing out on anything. And all of these for free. Amazing but True. Trust this super amazing app to give You, family and your friends the Best to keep life cool and relaxed.
Install Freevee from Amazon on Android TV
Still this app not available for many Android TV boxes via Play Store TV. However, there are many ways to install such applications on any Android TV box or Android TV sticks like Nvidia Shield TV, Mi BOX S, MI TV Stick, Chromecast, Google TV and more.
First download and install latest version of AppLinked app. There are many alternatives like AppLinked. For example, FileSynced apk, UnLinked app and Aptoide TV. Here we are using AppLinked. Once you done install AppLinked app, you can use below AppLinked code to install this app on your TV box for free.
AppLinked code for Freevee App : 8888
Install Freevee on Amazon Fire TV
You can officially download and install this movies and TV shows app on your Fire TV. Support all most all Fire TV devices including Fire TV Stick, Fire TV Stick Lite, Fire TV Stick 4K, Fire TV Cube, P1 series, F20 Series and more. Follow below mention steps to install this app on your Fire TV.
First open "App Store" application on the home screen of your Fire TV. Then navigate to search which is at top left corner of "App Store" application. Then type "Freevee". You will see text suggestions like below picture. Select correct app name like below picture.

You will see this application on search results like below picture. Select it.

Select "Get" button to begin installation.