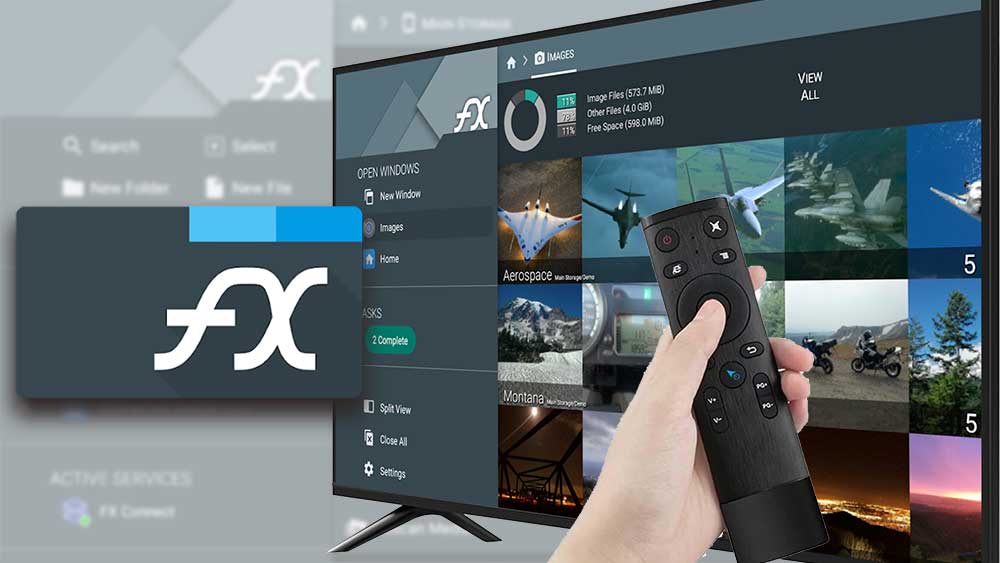 Browsing a needed file in your computer or finding it in your Android TV? I am sure most of yours answer is it is easy to find something in our computers than Android TV. How nice it would be if we can organize our Android TV files also in a proper and easiest way just like in our computers. Now thanks to FX File Explorer TV those things become possible.
FX File Explorer TV BOX
FX File Explorer is the wonderful TV File exploring app that allows you to manage all your contents including images, music and videos in a proper manner. Just like in your PC. You can use this cool TV explorer in your smart TV to have a nice view of your files.
In here though this is free you will not get disturb by the annoying ads, analytics or tracking. App is 100 percent safer to use.
FX File Explorer TV is very easy to use and you can understand it very easily. The app is really helpful in managing your files in a nice and an ordered way. So, this is a must have app in all your Androids.
Features of FX Explorer TV
At first you are viewing a simple but orderly managed Home Screen. There you can view a neatly categorized device storage. You can see folders like Download, Documents, Media Cards, Images, Apps, Music/Audio, Videos and many more other important storage holes in your Android are nicely categorize here.
You can open multiple windows here. Also, you can open two windows at a time with the use of split-view technology.
The home screen can be change in whatever the way you want. You can select your favorite theme from the theme collection there.
With this you can manage all your contents very easily and properly in a nice way.
There are features like search and recent which helps you with the quick browsing of the needed file. You can find what you want just within few seconds.
You can perform tasks like copying, moving, sharing a file using this.
This helps to open compressed files or Zip files.
The app plays a great role in cleaning your Android TV. You can view the storage space of the folders separately. As well it shows the remaining free space of the folders too. As you can view all the contents here it is very easy for you to get rid of from the unwanted mess collected there in your Android.
The app is quite nice with some options similar to the computer like cut, copy, delete, rename like options.
If it sounds as good for you then download it in your Android TV too. Indeed, it helps you to manage your contents in a pleasant way. Easy to handle. Relaxed to categorize. Nice in view. Superb in cleaning.
Download FX File Explorer for Android TV
This file explorer available for free download on play store TV. Support all most all Android TV and Google TV. You can easily install on Nvidia Shield TV, Shield TV pro, Mi BOX S, Mi TV Stick, SkyStream and all using play store app.
First open Google Play Store app and search "Fx". You will see this app appear on search results like below picture. Click on it.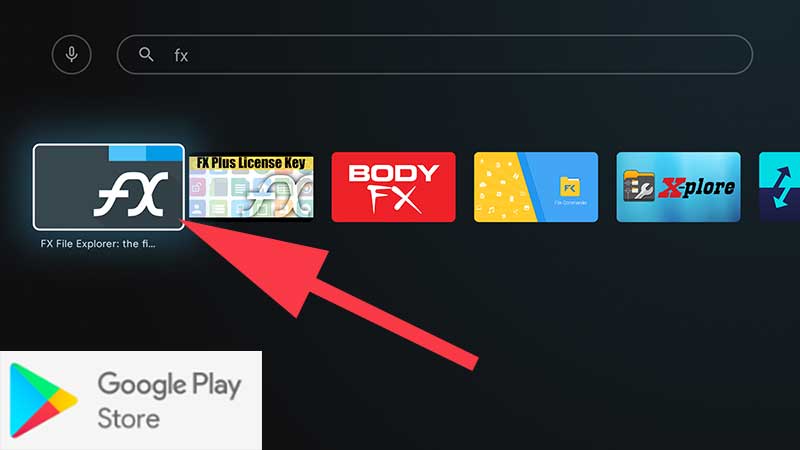 Now select "Install" and press enter on remote to install this app.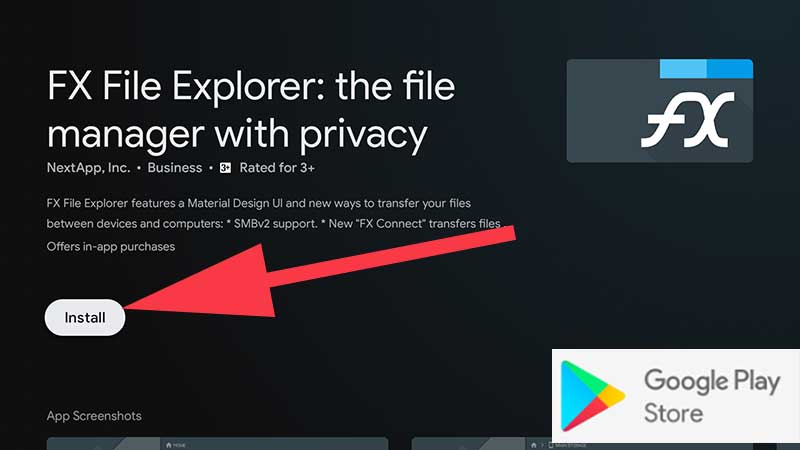 This File explorer does not available on Amazon App store. For Amazon Fire TV devices like Firestick, Fire TV cube, Fire TV Stick 4K, Fire TV Stick lite and all others can use Aptoide TV app. You can also use Filelinked too. Here we are using Aptoide TV app.
First download and install latest version of Aptoide TV. Search this explorer name using Aptoide TV app.
Click on "Install" to install on Android TV boxes that does not support play store and Fire TV devices.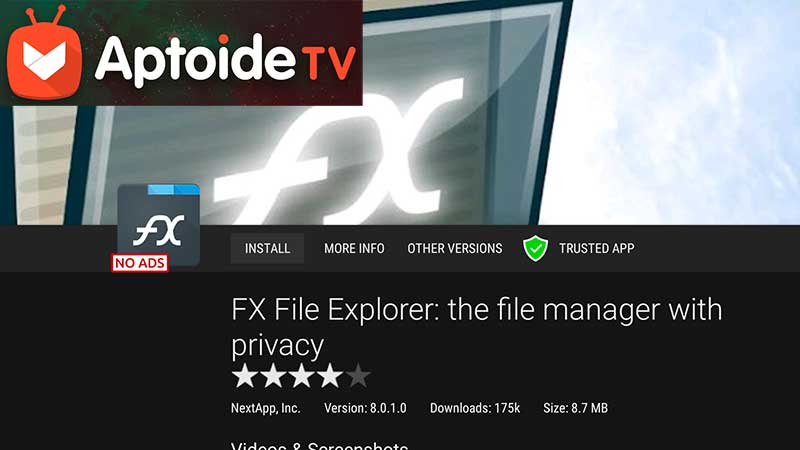 Enjoy easy to use File Manger on Android TV.