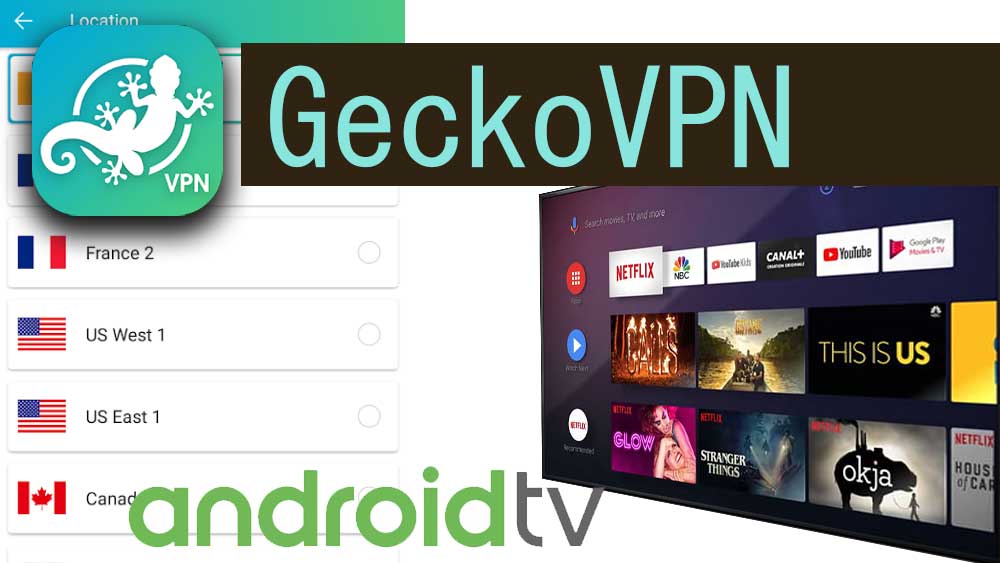 The GeckoVPN is the best free Android TV VPN. Gecko VPN for TV allows you to browse all blocked videos, Movies, TV shows on your region or country. Watch Movies and TV shows from free Movies and TV shows apps on the internet by setting your location to another country and hiding your private details using GeckoVPN. It is about 9.6MB sized app, which make it easier to download and install on most of Android TV boxes and Fire TV devices.
Features of the Gecko VPN
Free, fast and unlimited
Experience best free and unlimited VPN access on your TV using this app. No lagging or buffering like other free VPN services. Best known Android TV free VPN without any time trials. The app is totally free. No extra charges. There are no more limitations.
Prevent threats
While using public networks, you are always safe. The user is protected from all of them. Because your identity is anonymous and it was replaced by another IP address. You don't want to submit your private details like the passwords, credit card details and others.
Public into private
Convert all public networks into private networks to hide your details. Therefore you can connect to any public network safely.
Download Gecko VPN for Android TV and Fire TV
This VPN not available on Google Play Store for Android TV. You can use third party Android TV app store to install this completely free VPN on Android TV boxes like Shield TV, Mi Box S, SkyStream, X95 and Fire TV devices like Fire TV cube, Fire TV Stick 4K.
Here we are using Filelinked to install this VPN APK. For that install latest version of Filelinked on your TV box. Click here to download and install latest version of Filelinked.
Use below Filelinked code to download this VPN.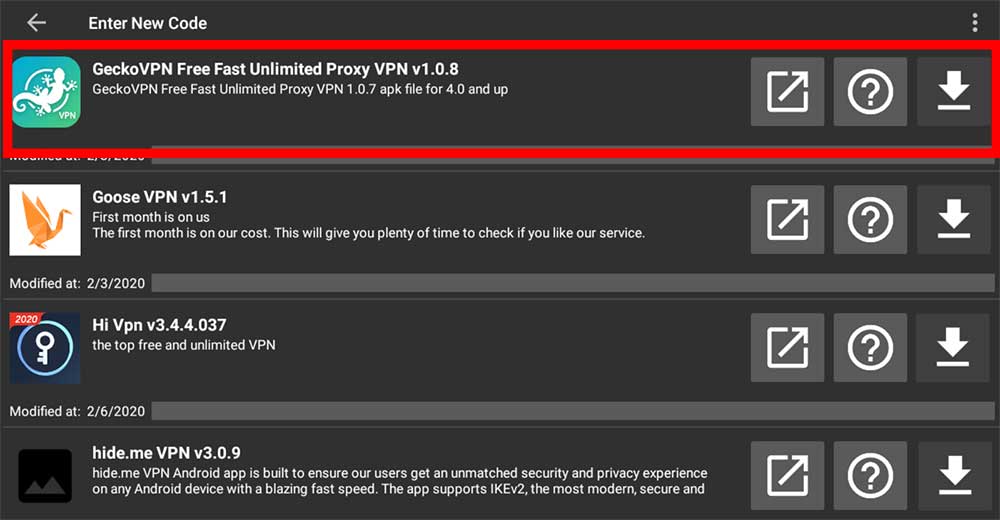 Filelinked code for GeckoVPN : 81146167
Since GeckoVPN is not fully developed for Android TV, It is better to use any mouse or mouse pointer application like Mouse Toggle for better use experience. Enjoy free VPN service to watch all those Movies and TV shows safely on your Android TV Box.