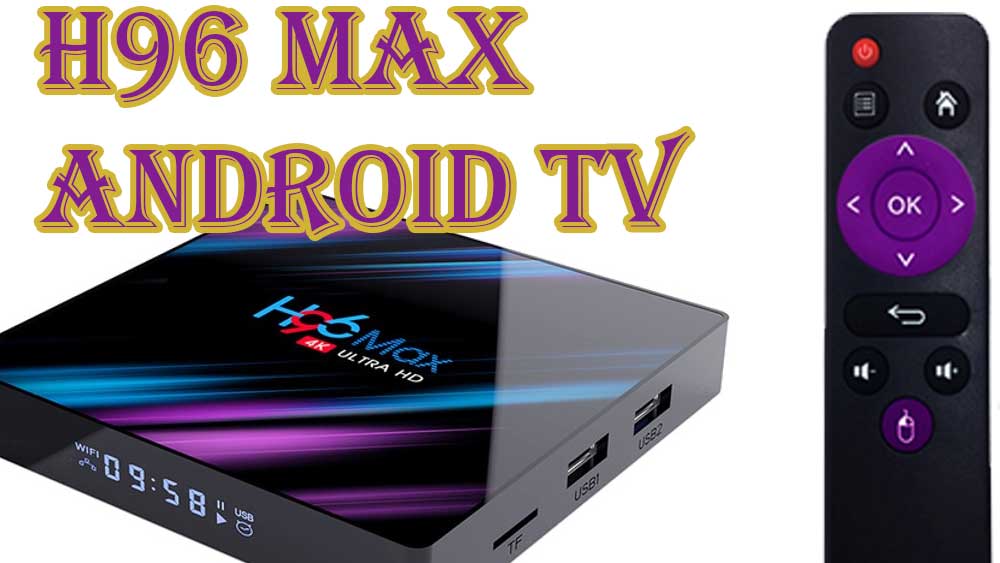 The phenomenal way H96 Max Android TV box is assembled has given rise to it's unlimited success. H96 Max Android Box has taken the screening of entertainment contents to the next best level. Compatible configurations has been established which helps android applications to be easily accessible on your device.
H96 MAX has raised high in its standards by proving its brilliance in image processing which undoubtedly allows users to stay put like WOW look at that picture perfectness. Images are actually so crystal clear that it adds up to a glossy look giving viewers a more real life feel. So sit back, relax and zone out from reality and zoom into smooth and highly distinguished 4k movie experiences with the smartest android TV Box you'll ever own.
You know how speedy Sonic the Hedgehog is right? H96 Max's speed could be well comparable to that lightning speed of Sonic as the TV box's ultra fast running speed evades any sort of lagging or freezing. This distinct feature is possible by HDMI 2.0 which supports H.265 4K output which results to be more powerful than H.264. Thus, allowing users to stream through channels in a flash. Also giving a few thunder dashes to your enemy opponents will be done at a blazing speed on your game. And listening to all sorts of your most loved hit to recent songs will leave your heart go on and on with this cool TV Box! It's a full package guys.
Another attractive feature that outstands in here is the dual Wi-Fi which is supporting 2.4Ghz and 5Ghz bandwidths in order to transmit higher volumes of data. It also includes Bluetooth. More spaces, caches and stable operations are faultlessly provided to you with the support of 2GB RAM and 16GB RAM which is enabled in H96 Max Android TV Box, this sounds pretty good right? More Space leads to more storage eventually giving you a never ending selection of entertainment.
Although you have both options of a 3.0USB and 2.0USB, using a 3.0USB device will help you to transfer files 10 times faster than a 2.0USB. Inside this TV in a box package you will get 1 H96 Max with LED display consisting of 64GB, 1 power adapter (US/UK/EU/AU), 1 remote controller, 1 user manual and 1 HDMI cable.
Standing at a price of 21.40 dollars (Price at the time of writing this article) makes it really affordable! Loving the luminous magical look that's on it, makes it shiny, glittery and eye catching.