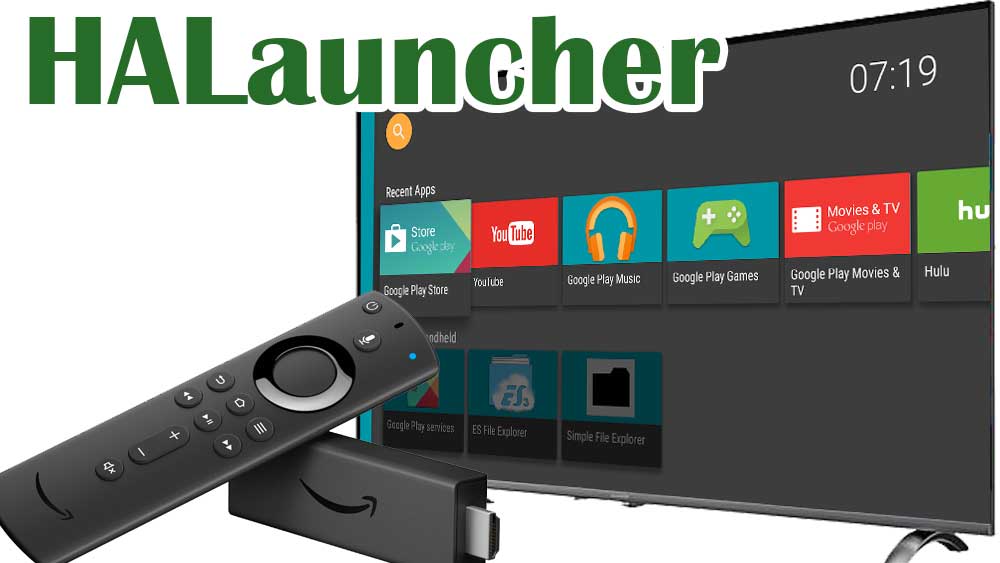 Do you have an Amazon Firestick device with you? And are you using the original Launcher of the Firestick? Then sure you must be in need of replacement for your original launcher. Because it is a common issue that the original launcher of the fire stick is not working nicely and properly most of the time. So here is the best launcher to replace in your firestick. You can use this launcher on any Android TV box too including Nvidia Shield TV, SkyStream, Mi BOX S, Mi TV Stick and many more. HALauncher TV launcher which is now becoming popular among most of the firestick users.
What is this HALauncher launcher?
Normally for the functioning of the Firestick you need to have a launcher running in it. Launcher helps you to manage your apps running in the Firestick TV. Launcher lead the way to access all the apps downloaded in your Firestick TV. But with the original launcher on the Firestick makes it difficult to access all the apps stored there.
HALauncher Launcher can be identified as a superb software that acts as a way to know about all the apps that are installed in your firestick. It displays and open all the apps including non-android applications and sideloaded apps in your firestick.
Features of HALauncher Launcher
The HALauncher Launcher is very easy to use even by a beginner and it is very fast when performance. You can change the color, graphics, can add widgets and some other changes can be done to the launcher as you wish.
There is a feature called "create shortcuts" in HALauncher Launcher which allows you to create shortcuts for all most all the apps, videos and TV channels stored in your device. This helps you to have a quick access to the all the applications in the firestick.
Let you to differentiate between the original apps and the other side-loaded apps in the device. In addition, it helps to differentiate between the mobile compatible and the TV compatible apps in your firestick allowing you to choose the better performing TV compatible apps.
With the help of the HALauncher Launcher you can have a beautiful and simple interface for your firestick.
The HALauncher Launcher is free and there are no advertisements popping in every second making it annoying to use.
There is no doubt that HALauncher Launcher is the best launcher that is out there in the market which will definitely lead you to have a better Amazon Firestick experience than the original Firestick launcher. The downloading and the installing of this launcher are also way easier. So far this is in the top among all the android launchers. So it is worthy to try this amazing cool launcher in your firestick also.
Download HALauncher for Android TV and Fire TV
This is the best and most popular Android TV and Fire TV launcher. You can download this free TV launcher for any TV BOX including Android TV, Google TV and Fire TV devices. If your Android TV box comes with Play Store use that. Because it is the best and easies way. Below shows how to install HALauncher on Android TV box.
First open Play Store application and go to search. Then Type "Hal". You will see this application appear on search results like below. Select it.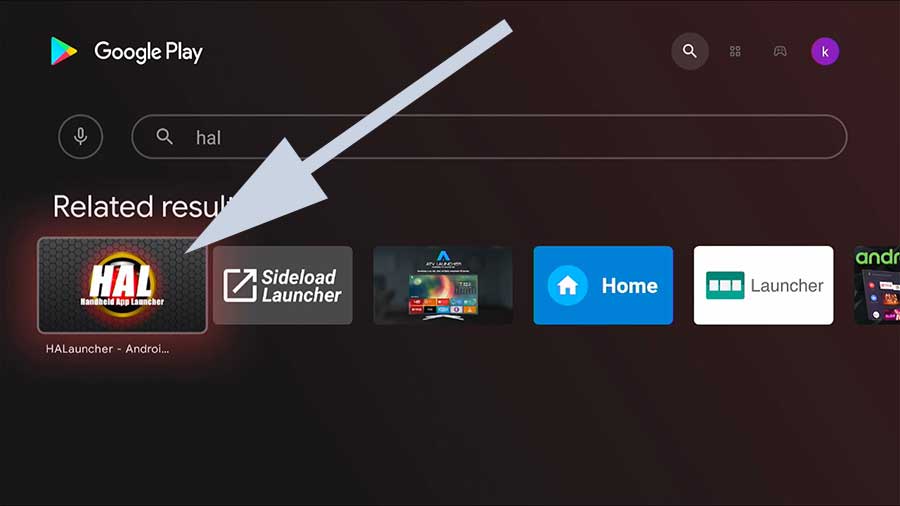 Now click on "Install" to begin installation.
Use Amazon App store for Fire TV devices like Fire TV stick, Fire TV Cube and all. Process will be same as explained above. Open Amazon App store and search this TV launcher to install.
If your TV box does not has both Play Store and Amazon App Store, you can use Aptoide TV. Aptoide TV support all most all Android TV boxes. Click here to download Aptoide.
Once you done installing Aptoide TV, open it and go to search. Then type "halauncher". You will this TV launcher on search results like below picture.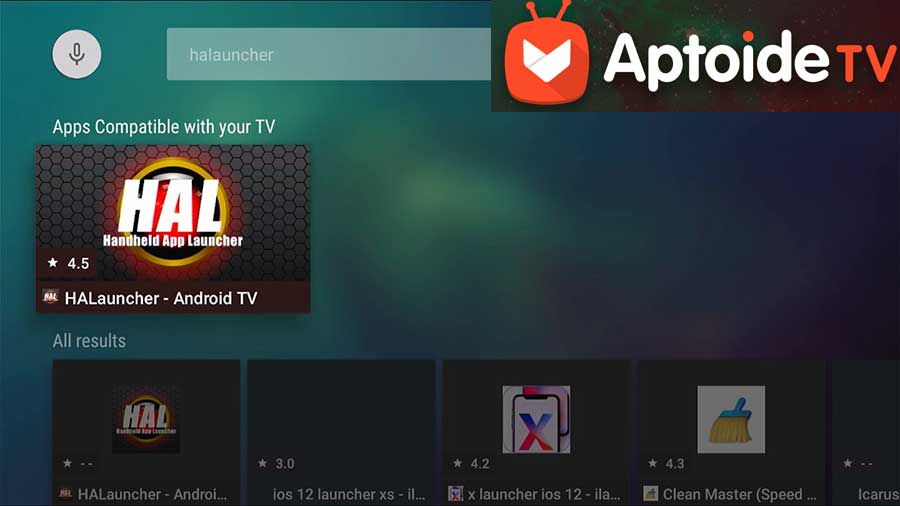 There are many other TV app stores like Aptoide TV. For example FileSynced, AppLinked and UnLinked.