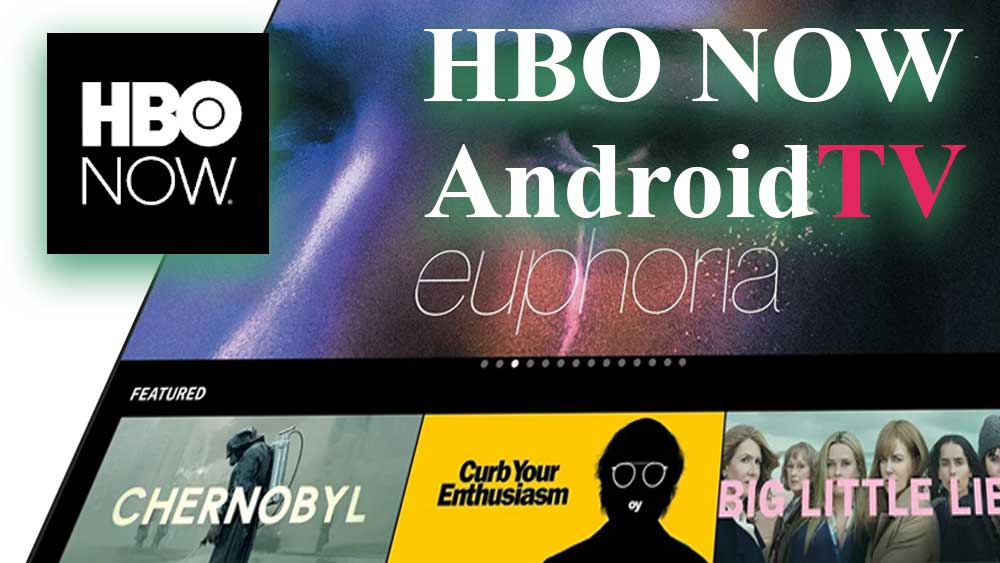 Watch movies as they aired using HBO now for Android TV. Watch all HBO originals using your Android TV and Fire TV. HBO NOW APK support Android TV boxes like Shield TV, Mi Box, SkyStream and Fire TV devices like Fire TV cube, Fire TV stick 4K.
Talking about the latest movies and TV shows, HBO for TV is one of the main casting service that provide great cinematic experience to their users. I'm sure everyone is familiar with this service as well as its name "HBO". Bunch of cable TV channels available that are offered by HBO service. Talking about the HBO NOW Android TV, it provides world-famous HBO's TV shows and movies that capable of streaming. You can experience this streaming feature with many compatible devices such as smartphones, TVs, Tablets, and Laptops. Nowadays most people like to use their TV to watch TV Shows and Movies. In the case of that many Android TV apps were developed for the purpose of bringing many services closer to users. As a result of that today we can access many services from our TV using Android TV Box. Streaming and watching movies is one of those services and in my opinion HBO NOW developed for that purpose.
Downloadable size of this app is around 52MB. So you can easily download and install this app on your TV box using home WiFi. This is a free app from WarnerMedia Direct, LLC.
Features of HBO NOW for Android TV
You can experience world-famous TV shows on this app. Including G.O.T, Westworld, and many more.
There are many more TV programs except movies and TV shows such as the latest events, interviews, comedy programs, news, documentaries, etc.
You can watch new movies anytime, anywhere. This app gets the latest movies weekly. So you can access new movies every week.
Free trial available. After downloading and installing this app, HBO NOW offers a free trial period for new customers. So you can test this app without any cost.
After the free trial period you can continue this service for just $14.99.(monthly).
Many devices are compatible with streaming HBO contents. You can choose your favorite screen type for stream movies or TV shows. (compatible with smartphones, tabs, gaming devices, TVs, and PCs.)
HBO NOW official website offers to watch content on your Windows PC or laptop.
You can cancel this service anytime and no hidden charges or agreements.
How to use HBO NOW TV APK
This app is available at Google Play store and Amazon app store for Fire TV. You can download and install from it. After installation completes, the app will offer you a free trial period. You can access many contents and test the app during this period. If you like to use this app, you can continue this service for $14.99 (monthly). Prices will be change in future.
This is a legal app that is available in both official stores. (Android and Apple). HBO NOW is only available in the USA and certain USA state users may experience some restrictions. HBO Now will be responsible for all personal data and payment methods. You can cancel your connection anytime, no bonds. For further intel you can refer HBO NOW official website. You can use any free VPN app for Android TV to get access.
How to install HBO NOW on Fire TV and Android TV
HBO Now TV app available on Google Play Store for Android TV and Amazon App Store Fire TV.
Download via Google Play Store
Download via Amazon App Store
If you are unable to download this app on your Android TV box, you can use below mention method. Here we are using Aptoide TV app instead of Filelinked. Filelinked is good of apps not in play store. Aptoide TV contain all most the Play Store app for free. Click here to install latest version of Aptoide TV.
1. Open Aptoide TV app and click on search icon

2. Now type "HBO". You will see search suggestions appear below. Click remote back button and select "HBO NOW" from search suggestions.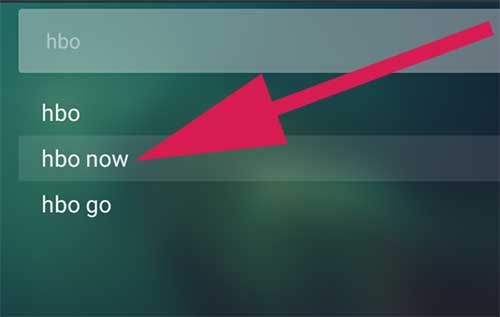 3. From the search results select the app you want like below picture.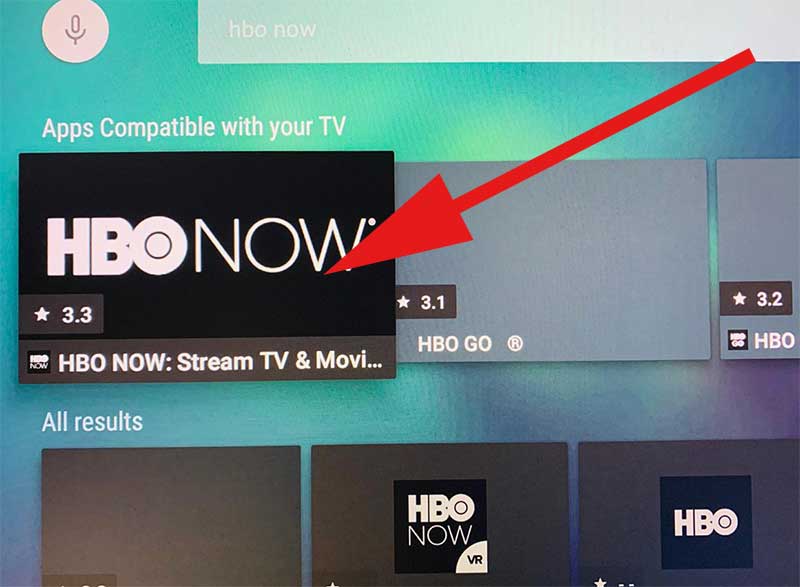 4. Click on "Install" to begin installation.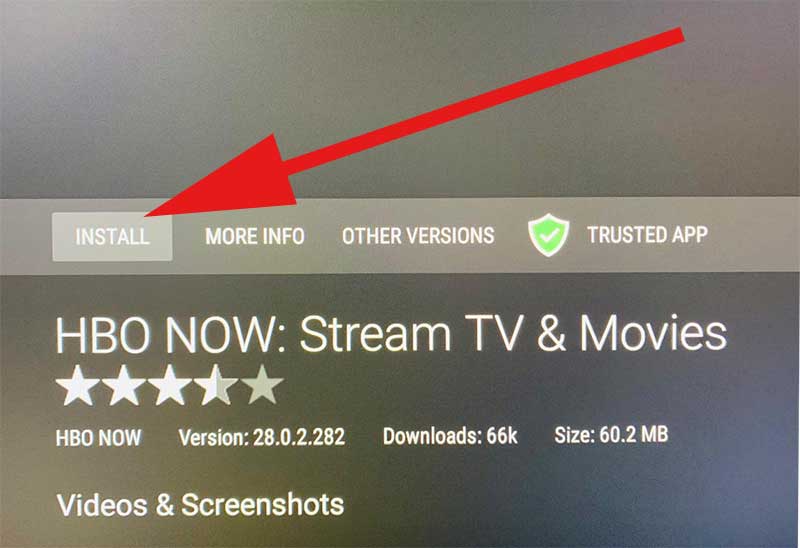 So that's all about the HBO NOW Android application. I hope you got all the facts about this application. This app contains a bunch of features that worth more than the monthly fee. In my opinion HBO NOW is the best Android app on the market in that price range. If you are looking for a streaming app for a budget price, I recommend HBO NOW in the first place.