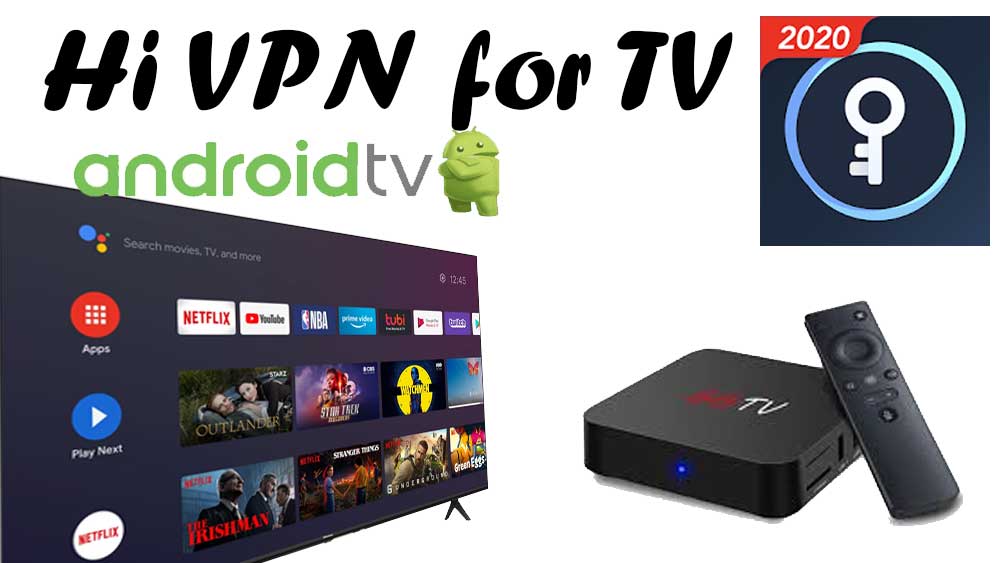 Hi VPN is the best VPN proxy for Android TV Boxes like SkyStream, Mi Box S, Nvidia Shield TV and Fire TV devices like Fire TV Stick 4K, Fire TV cube and more. This TV VPN app comes with free and unlimited network services. You can connect your TV even to a public Wi-Fi connection since this keeps your IP address safe, encrypts internet traffic and protects your privacy. This also helps to unblock websites, Movies, TV Shows, Sport channels blocked on your country or region and bypass apps. So you can access to any restricted content safely and anonymously.
Features of Hi VPN TV APK
Below listed some of the features of this awesome Android TV VPN app.
Provide free and unlimited VPN connection for TV.
You no need to pay any payment for this network connection, since this Hi VPN or Free VPN always provides unlimited service for free. There won't be any loss of connection, and it will continue forever. If you use a free VPN version, it may show some ads. But if you upgrade it into Hi VPN Premium version, there are no ads, and you can enjoy ad-free VPN service.
High security for your devices and mobile data.
Hi VPN service provides a secure network connection for your Android device's connection when you connect to the public Wi-Fi or cellular data networks. Your password and other personal data in your device are more important, and you should protect them from hackers. So if you use Hi VPN no need to worry about your personal data. They will protect from unauthorized accesses.
Enable to stay online anonymously.
Hi VPN can hide the IP address and the location. And also there is no tracking of your activities that you are doing on the internet. There are no logs about the activities, and you do not have to suffer about the security of data. Hi VPN is fully committed to internet security. Since there are no logs, there is nothing to provide even someone request with the data of Hi VPN service users.
No geo-restrictions.
You can encrypt all traffic, and it will allow you to connect your favourite services as well as networks wherever you are. You can connect any app from anywhere in the world. And also this can bypass network restrictions. You can connect any websites and apps even you are in a restricted network.
Can break network firewall restrictions.
There is some firewall restriction in university and school network connection. Most of these restrictions apply to social media networks. But Hi VPN can break through all these restrictions and enable to access to the internet. You can use any social media freely without any limitations of the campus network or school computers.
Provide wide coverage.
Hi VPN has thousands of servers in many countries including United States, Germany, Canada, France, United Kingdom, Singapore, India, and many more. This can cover a wide range of area throughout the world. So you can have a better connection with a better speed. It also gives you more choices while you surf on the internet.
Download Hi VPN TV app for free
Hi VPN TV app does not available for TV through play store for TV. You can download and install this VPN on Android phones and tablets using play store app. You have to use third party app store like Filelinked to install this VPN on Android TV boxes. This method works on Amazon Fire TV devices too.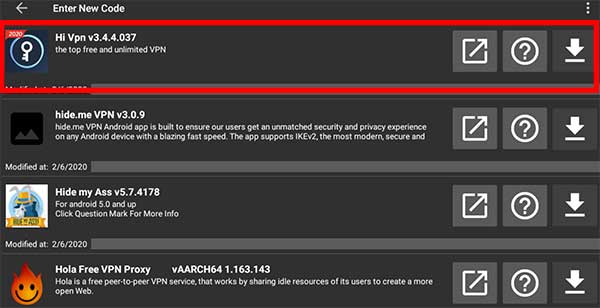 First download and install latest version of Filelinked. Click here to download Filelinked. Enter below Filelinked code to download this VPN app.
Filelinked code for Hi VPN : 81146167
Hi VPN is the best VPN service you can use since you no need to register or login and also no account required. It also works with any coverage like Wi-Fi, LTE, 4G, 3G and many more mobile data carriers. This will be an intelligent selection with fast and high quality.