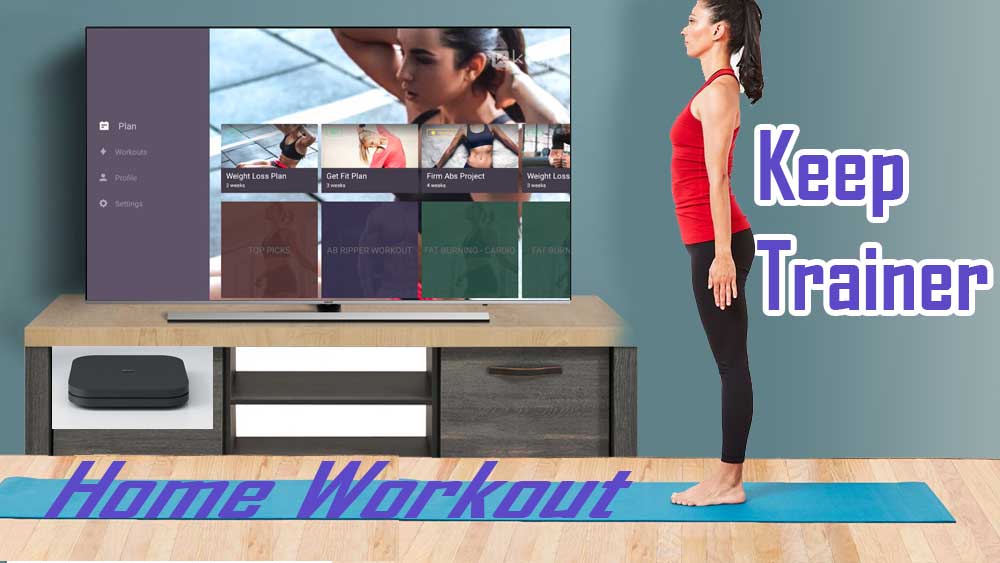 Exercises do not only change your body, but it also changes your mind, attitude, and mood. A little progress each day adds up to significant results. Many people attend on training classes, fitness classes, gyms, and even yoga sessions. Most of the people pay a high cost considerable to their gyms, and some do not even work out well. So don't you think that this extra cost is worth saving? How about a personal home workout plan? Inside your room, just you? Keep Trainer is a famous Android application that helps you to train and workout comfortably at home.
Keep Trainer for Android TV and Fire TV is the free app for home workout. No need to use your mobile phone or look at that tiny display for workout plans. Use your bigger screen which is your Smart TV. All you need to do is grab your Android TV remote and install this on your TV BOX ( Support Google TV, Fire TV devices like Fire TV Stick), turn on the video guides, and keep practicing all by yourself. There's no one to bother you. Isn't it relaxing? 
Keep Trainer has won awards for the Google Play Best App and the Google Play Best self-improvement app in 2018. This app has a user friendly interface that is easy to use and easy to handle. This is one of the best self-improvement apps in the app market, bearing 4.8 rates out of 5.0. This home workout trainer will be your best friend if you keep training until you feel your body is shaped. Assume this is your coach and exercise as much as you want
Keep Trainer provides you more than 400 exercises to shape your body and make you feel like a model. There are many exercises like fat burning exercises, weight loss exercises, muscle gaining exercises for HIIT, Cardio, Abs, Belly, legs, and many more. These muscle focused exercises will lead you to a super sexy body. Moreover, there are full body workouts if someone needs to shape their entire body in the most perfect manner. Always remember, Motivation is what gets you started, and Habit is what keeps you going. Habit is not easy!!
Features of Android TV Home Workout App
Keep Trainer for TV BOX provides you free workout routines and fitness routines, and multiple exercises. Over 400 exercises will be offered, along with detailed descriptions. More than 100 workouts will be provided, and all of them are designed by professional trainers and experts on the particular subject. In order to keep fit and healthy, you have to follow their instructions. They will guide you to the most wonderful piece of yourself you have never been seen. 
There will be videos that guide you, and this professional video guidance will help you to make progress towards your body goals.
The fitness planner of Keep Trainer will offer you a dedicated plan, and this specific plan will be about your home workout, your routines, and your goals. You have to start training according to the plan and adjust to the schedule, progress, and other stuff.
It doesn't matter whether you are a beginner, mediator, or a professional. You are all free to choose the best workout for you and start your practices anywhere, anytime. Keep Trainer will provide different levels where you can begin to level by level until you become fit and healthy.
Download Keep Trainer – Fitness app for TV
This app freely available for download on Google Play Store for Android TV boxes. For Fire TV devices like Fire TV stick, Fire TV Stick lite, Fire TV Stick 4K and Fire TV cube can use Amazon app store. Which is the default app store on all Fire TV devices. There are many TV boxes without play store application. You can use Filelinked or Aptoide TV to install this home workout app on those devices. Below describe how to install Home Workout app on Android TV boxes for free.
First open Google Play Store application.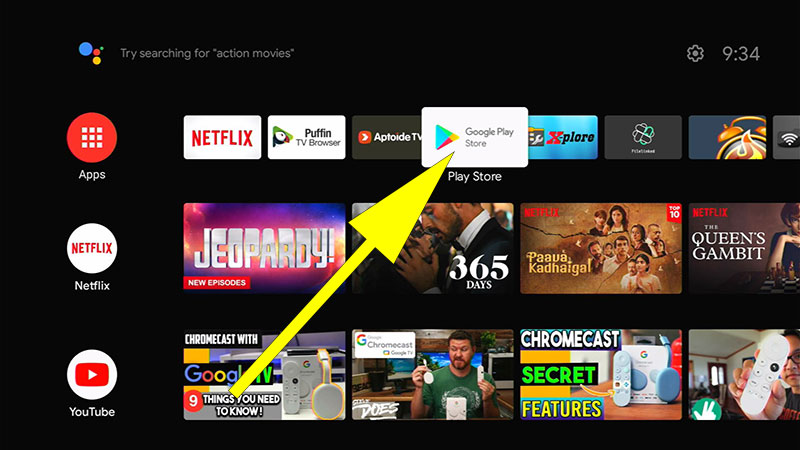 Go to search area and type "Keep trainer". You will be able to see this app on search results like below picture. Select it.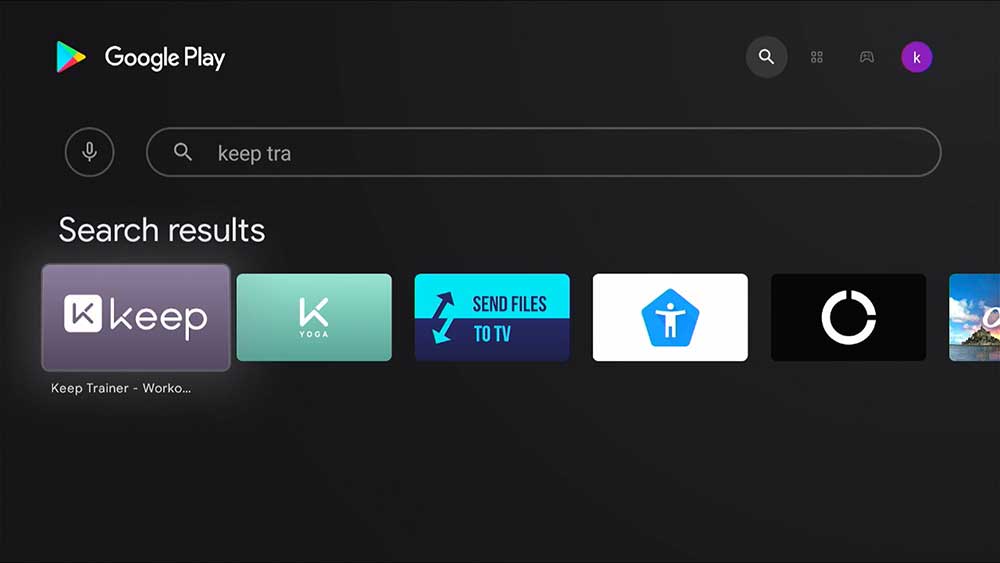 Select "Install" to begin instalaltion.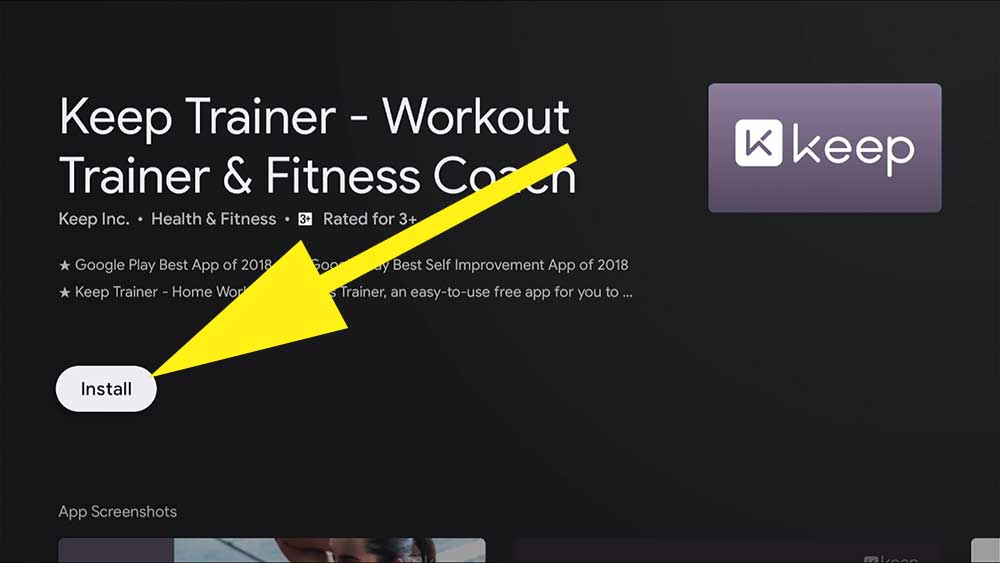 Keep Trainer allows you to experience and learn all the exercises free of charge. Keep Trainer is the perfect solution if you have no time to exercise inside a gym. Take a few minutes; sweat now, glow later!