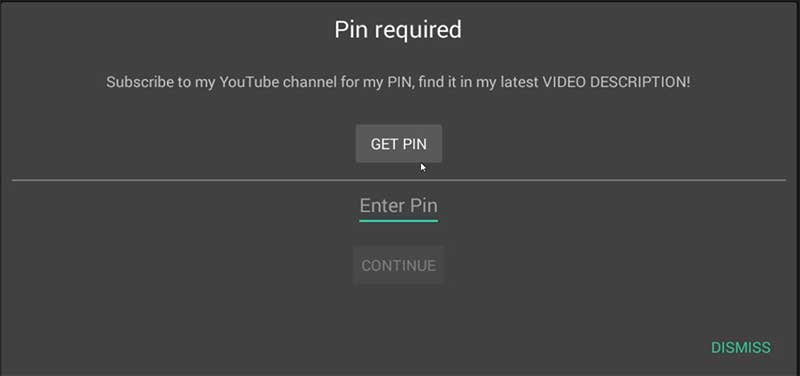 During the time Filelinked was introduced there is no pin code for filelinked codes. Everything is open and insecure. Day by day new features are released to enhance privacy and security. As a result pin features was introduced.
From here onward I will used below names instead of long ones.
Code : Filelinked code for Filelinked Store
Store: Filelinked store
Pin : Password for Filelinked store.
Any one can create a store and get the code for it. Once the code made public any one can access and download files on that store. What if you want to create a private store and want to protect that those files on that store. That's why Filelinked introduced pin feature or adding passwords to stores. If you are store creator you can add pin to your store using Filelinked Dashboard.
Why pin code for public stores ?
You may see that many of the public codes have pin. Why is that. This is mainly done by YouTubers. Some YouTubers review Android TV apps on their channels. They allow their fans to download those apps using Filelinked Store. Once their store has significant publicity many start to add pin code. This is done in order to allow his or her store only to their fans. Each and every video they remove old pin and release new pin code. In order to get latest pin code fans had to watch latest video of that YouTuber. By doing that number of views on videos increases. That become a trend on YouTubers.
Now you have a idea why suddenly many public stores have pin. In order to unlock Store you should contact owner of that store. Most of the code sharing websites mention store name with the code or "Get pin" button. If any one of those codes are pin protected just google search it. If you can't find it do YouTube search. Because more than 70% of codes are maintain by YouTubers.
Click here for best Filelinked codes without pin codes.
Check latest and new Filelinked codes here.
How to get Pin for Filelinked Store
There are several ways to get pin code for stores. Below describe how to get pin code for public stores. If you are the owner of a filelinked store you can get yours on dashboard. If not try below methods.
Method 1: Enter Code on Filelinked app and click "Continue". If it has a pin code, you are ask to enter pin code. Above the area to enter pin code you will see "Get Pin" button. Click on it. If it redirect to a website you will find pin code there. If it redirect to YouTube account check latest video description.
Method 2: If "Get Pin" button does not take you to any where you are out of luck. Because more than 90% of public store owners put a link to get pin code. If not it mean that is a private store. Still you can search that store name in Google and YouTube. If store owner has a website or YouTube channel you can find pin code for that store.