Are you fed up of using TV codes to access TV stores and other apps. Access all Movies, TV shows, Live TV, Sports, News and more apps just like using play store. APKTime has all most all popular Android TV and Fire TV apps and games. No need to use codes to access those apps. Just install and access them just like using Play Store or Amazon App Store.
APKTime TV Store app support all most all Android TV boxes including Mi BOX, SkyStream, H96 MAX, Nvidia Shield TV. Support Google TV boxes including Chromecast. Support all Amazon Fire TV devices including Fire TV Stick 4K, Fire TV stick Lite, Fire TV cube and all.
Install APKTime on TV BOX
Below shows full step by step guide on how to install and use APKTime on Android TV boxes. Feel free to skip steps you already done.
Download and Install Downloader App
In order to download and install apps from internet, we need to use web browser application. Since Android TV and Fire TV devices does not come with web browser application like chrome, we are using Downloader. Downloader is the only web browser that is fully optimized to use only with TV remote. You can download and install this application using your default app store.
Open Google Play Store and go to search.
Type "Downloader". You will see this application appear on search results like below picture.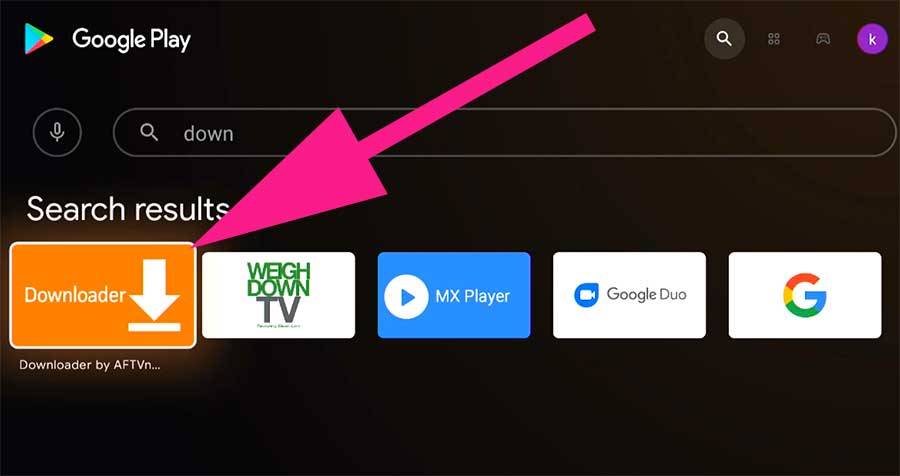 Select it. Now you can see "install" button. Click on install button to begin installation.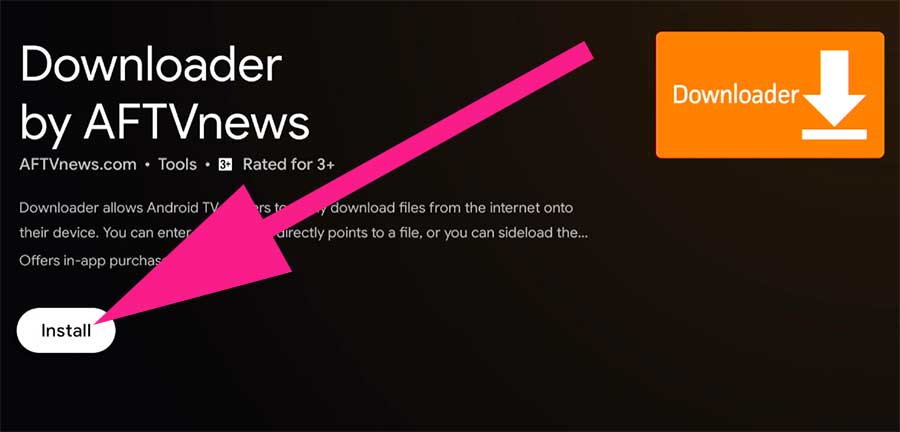 Once installation completed select "Done" instead of opening the application.
Allow Downloader app to install applications
By default all apps are blocked for installing apps. In order to allow "Downloader" app to install APKtime we need to allow permissions from settings.
– Go to settings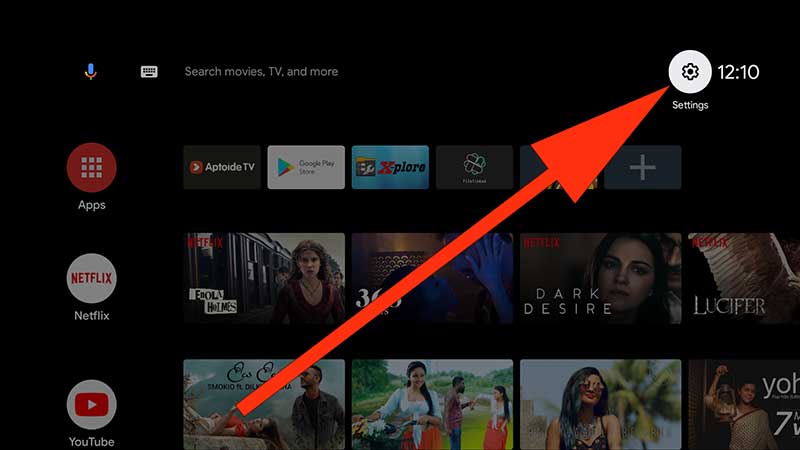 – From the settings menu select "Device Preferences".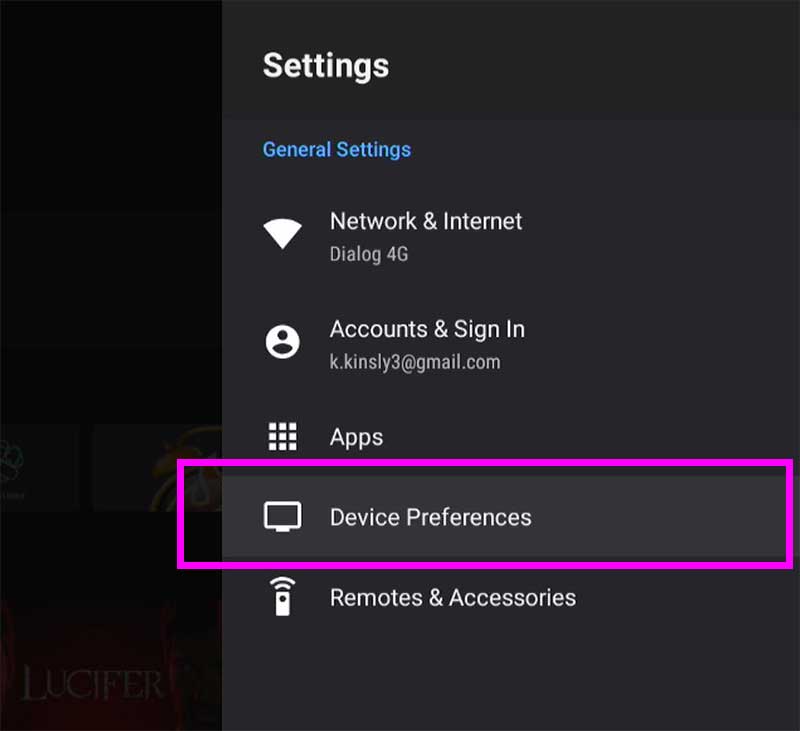 – From device preferences settings find and select "Security & restrictions"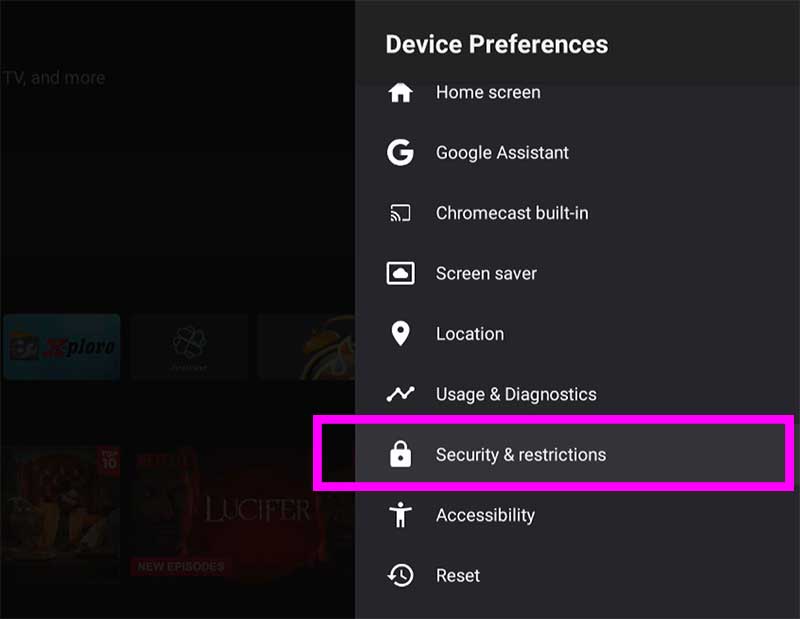 – Now open "Unknown Sources"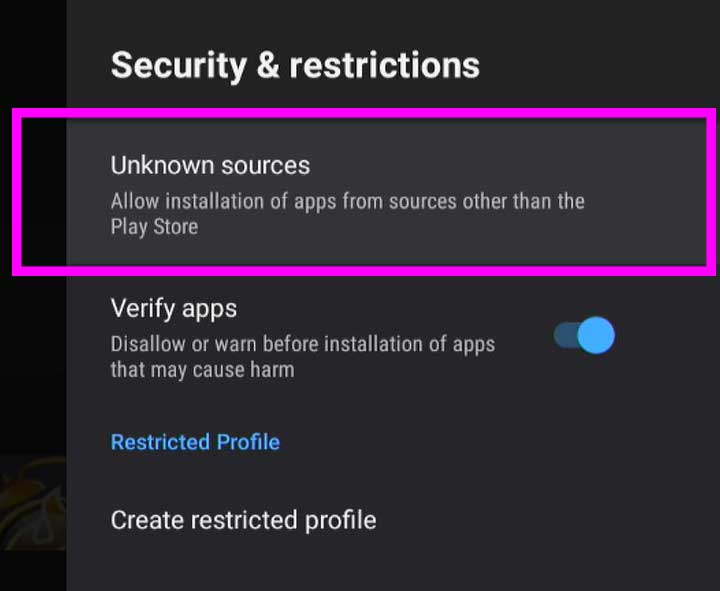 – Now you will see list of installed apps and games. Find "Downloader" application from that list. Select and press "Enter" on your TV remote to allow access.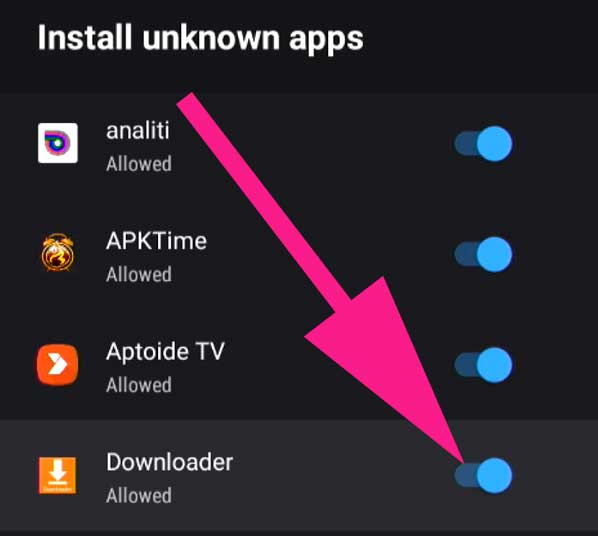 Install Browser Plugin on Downloader App
Downloader app comes with browsing feature disabled due to restrictions implemented by Play Store. You can install browser plugin easily using this app.
– Open Downloader app and enter below URL on address bar.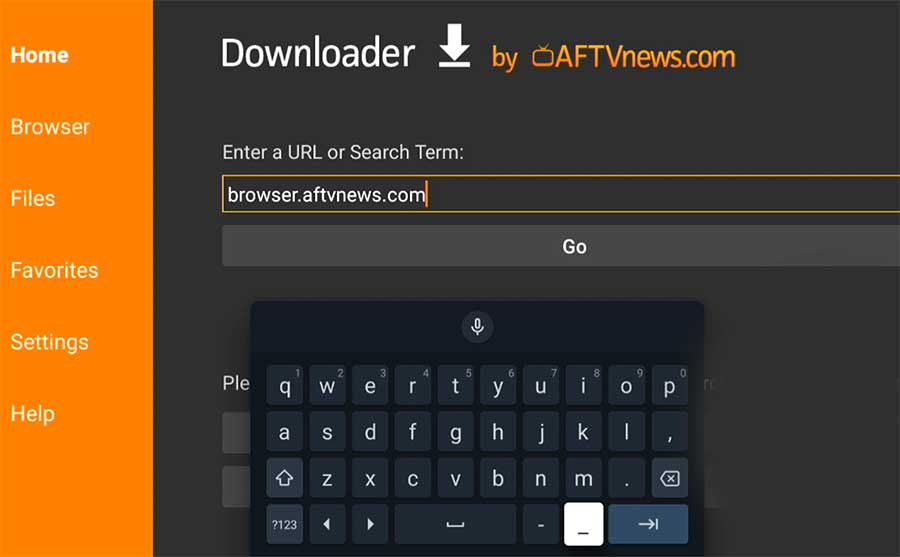 – Press "GO" or enter to begin download process. Once download completed, you will redirect to installation. Install browser plugin.
Download and install APKTime
– Enter below Downloader code to download and install latest version of APKTime for Android TV box and Fire TV devices.
66134 

Downloader code for APKTime

– Click on "Go" or press enter to load downloading website. Wait few seconds till download process begins.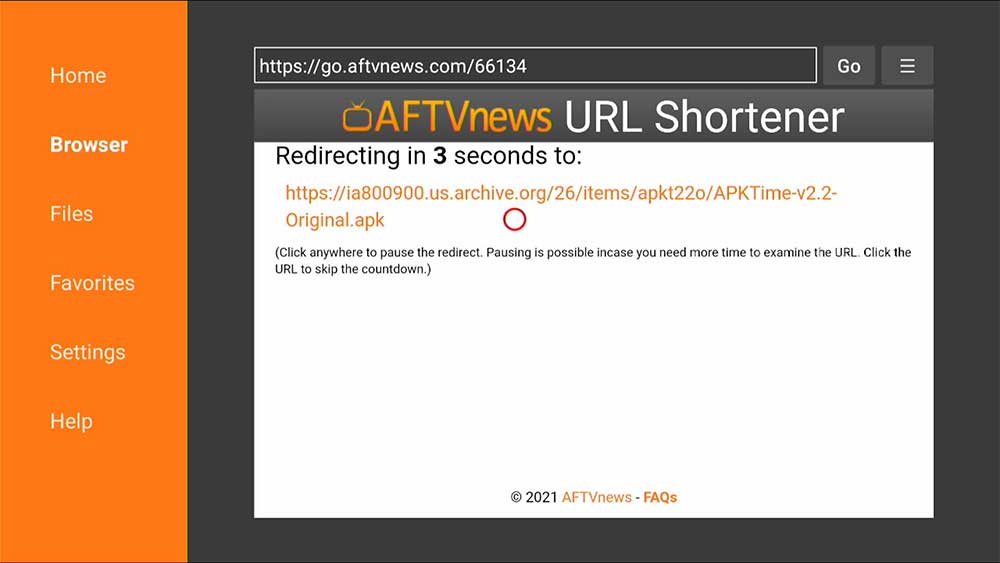 – Once download completed, you will redirect to installation. Select "Install" button to begin installation.

– Select "Done" after installation completed. Because we need to allow APKTime to install apps on your TV BOX.
Allow APKTime to install Apps and Games
This process is similar to what we done for "Downloader" app. First go to settings.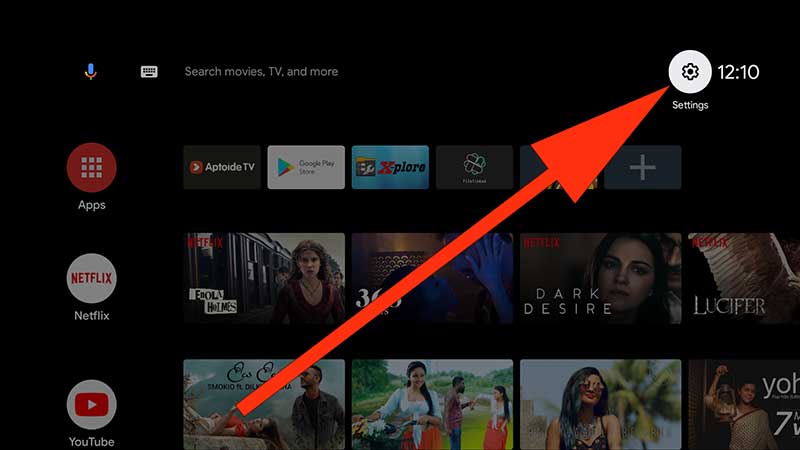 – Select "Device Preferences"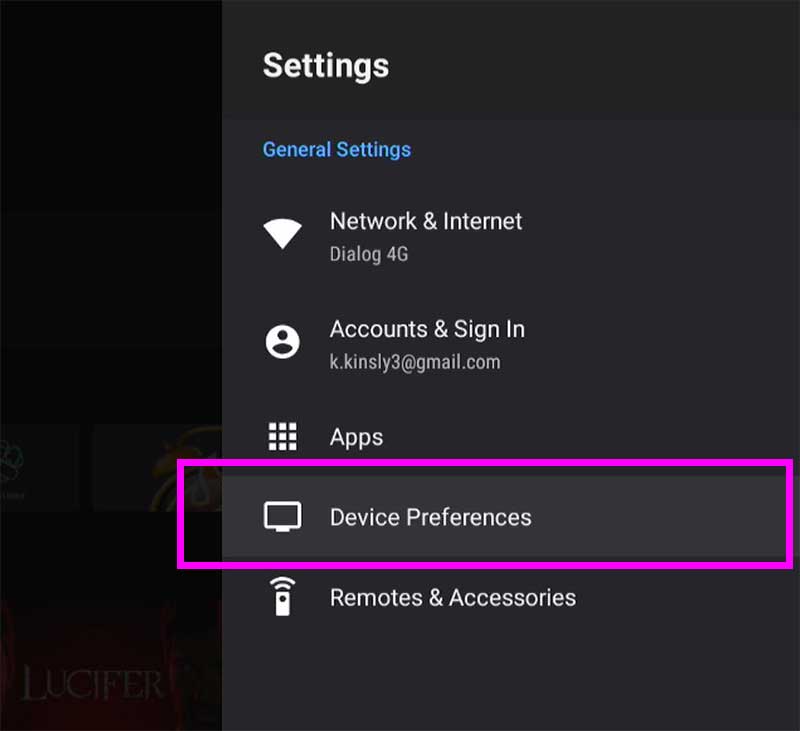 – Select "Security & restrictions"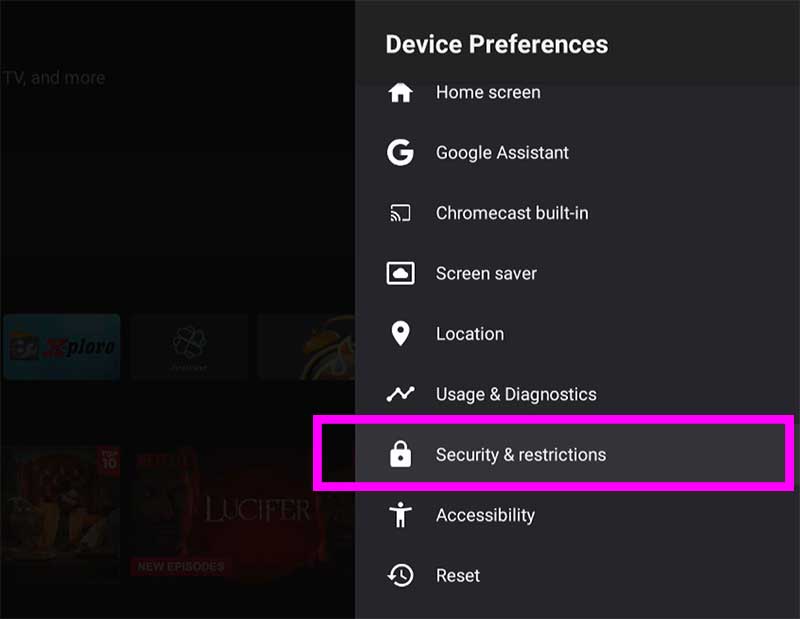 – Select "Unknown Sources"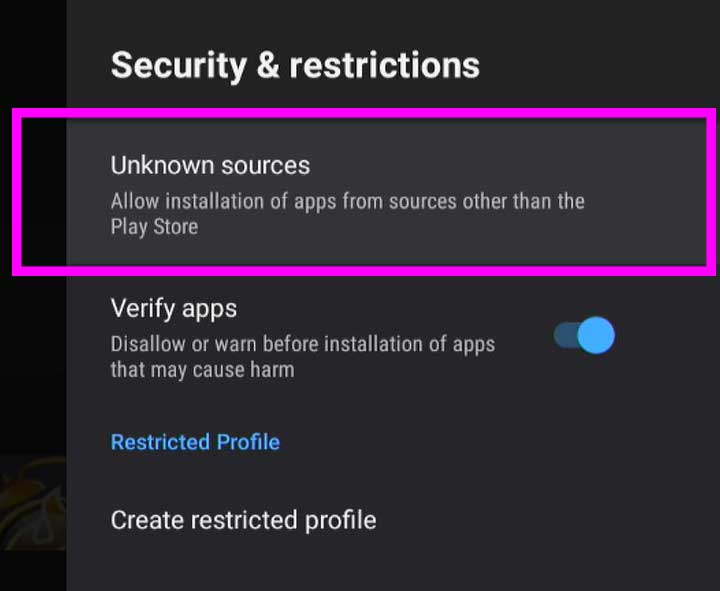 – Find and select "APKTime" from the list of apps.

Now you can install any app or game you see on APKTime without any issue. Please share your experience with us using below comment form, so that other can see them.