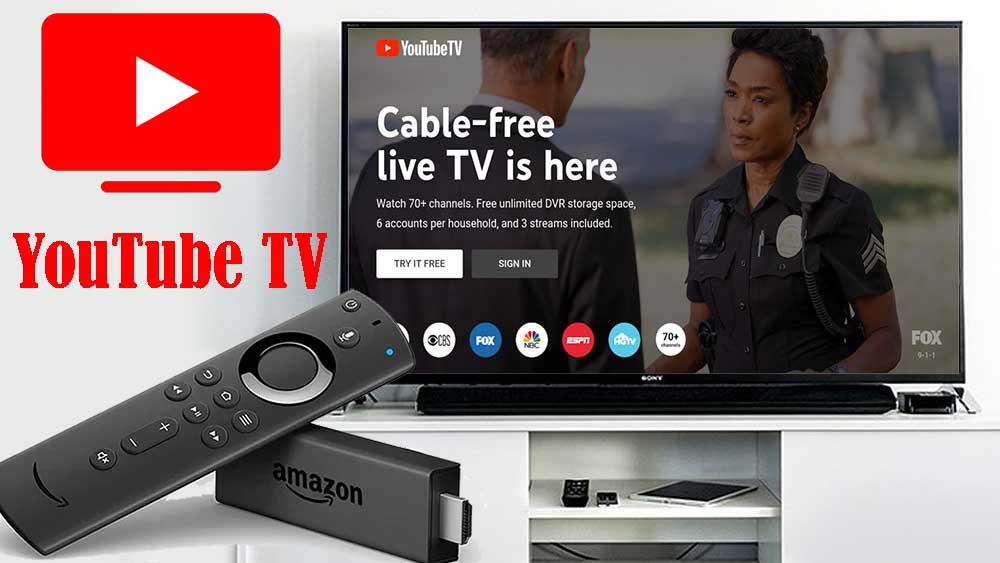 This is about YouTube TV not ordinary YouTube app for Android TV and Fire TV devices. This app has Live TV channels. This is an amazing app for everyone. We can enjoy ourselves a lot more from our favorite categories of entertainment and others. Actually that is a fantastic experience we could get while staying home or spending our leisure time meaningfully.
That is about the main function of an app like this. Now I think it is better to find out more details about an app like this. You can't get signed in while using this app. I mean you can't directly sign in for the android tv. Then in what way you could use that? First of all you have to go through on an activation portal. There is a code in there. You have to input it.
Then the others are the same as the others. You could find the content and it's own features very easily. Because the procedure is very simple.
Now you have a brief idea about the usage and the nature of the app. Then we will pay our attention to the features of the app. Because it 8s the part that we really wanted. Shall we?
Features YouTube TV for Fire TV
No, any cable or cable box is required for the usage of the app
You could find all of the major networks. Example for NBC and CBS.
You could get access to the local channels as well as many international channels in the content
You can use any desired screen for yourselves. Those screens included smartphone, tablet smart tv or any big screen
Each one that is recorded here will be stored for about 9 months. That is the shortest time period for storage.
You can create about 6 accounts here. That means per one house you can create up to six accounts altogether. Each family member can protect their privacy by using a separate login for each one of them.
No contracts and anything associated with the above app. Therefore you can cancel this app anytime that you want this no more.
You could start working with this app after a free trial. From that you could get identified about the performance of the app.
So now you know the wide features offered by the YouTube TV APK. I am sure there is no other app that has such Features. This is the only one with the above all unique features.
Overall you could find 70+ channels or the networks included in here. You can find more tv channels that are associated with the following groups.
News
Entertainment
Kids
Languages
Lifestyle
Sports
Broadcast
Other than the main channels you are able to watch some other channels that are allocated for a monthly charge. From that, you could get a more fantastic experience.
The following are some details that you required prior to downloading it.
The requirement for the app – it needs android 5.0 or greater.
Size of the app – this is about 21.70 MB sized.
The developer of the app – Google LLC offered the above app.
This app is supported in many regions of the world mainly. Although it presents in the United States. Those are the main details of the above app. I think you could get more use by the details I have provided for you. I want the same. Then after you could get enjoyed by that.
How to install YouTube TV on Fire TV Stick and Fire TV
Now YouTube TV app available on all Amazon Fire TV devices like Fire TV stick, Fire TV Stick 4K, Fire TV Stick 4K MAX, Fire TV cube and all. First open "App Store".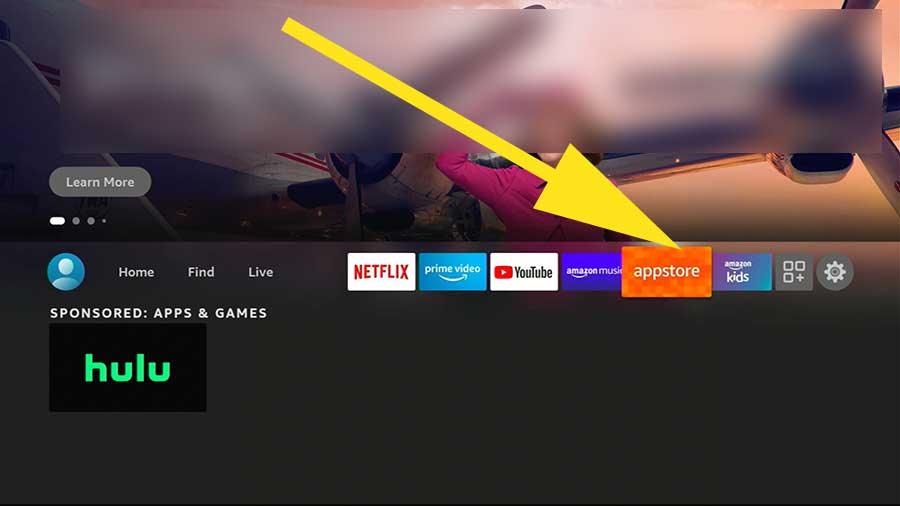 Now go to search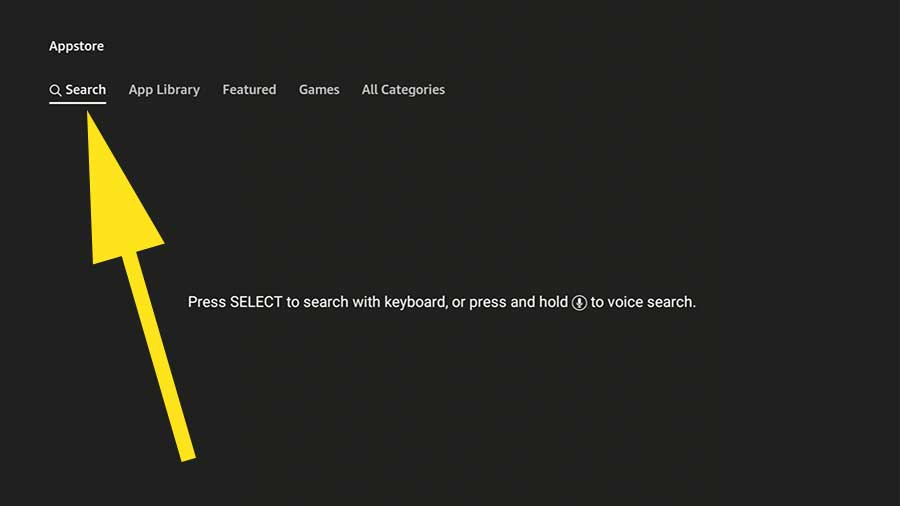 Now press voice button of your fire TV remote and say "YouTube TV". You will see this application appear on search results like below picture. Select and install.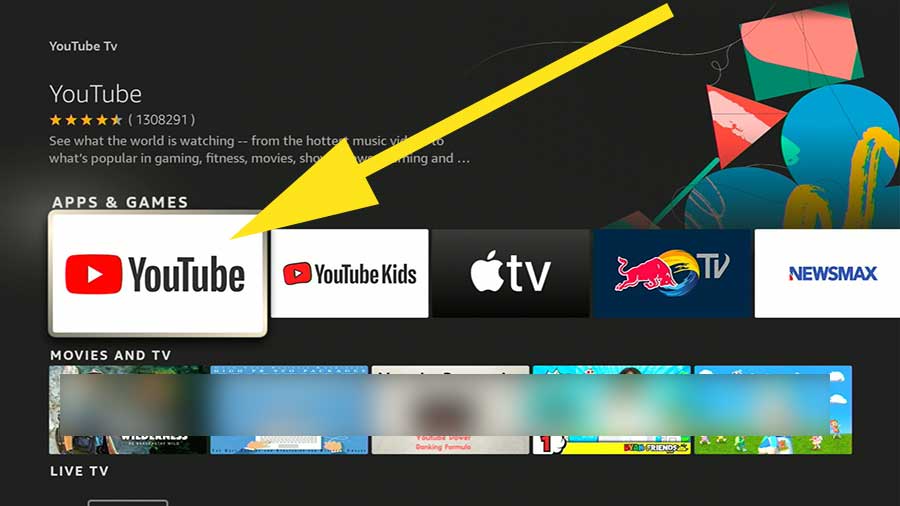 Alternative method
If you are not able to install this application using above method then use this.
1. If you does not have Aptoide TV installed on your Fire TV click below link to install it for free.
Install Aptoide TV on Amazon Fire TV Stick and Fire TV
2. Open Aptoide TV app and click on Search icon
3. Type "YouTube TV" and select it from search suggestions appear below.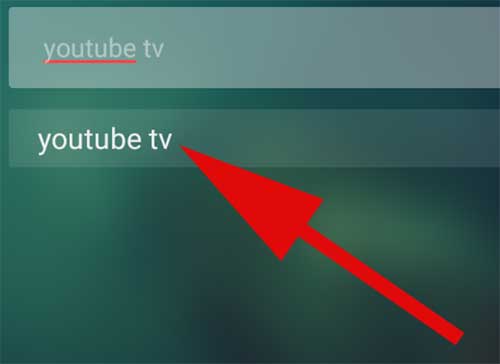 4. If you can't see YouTube TV app on First row of search results, then scroll to all results.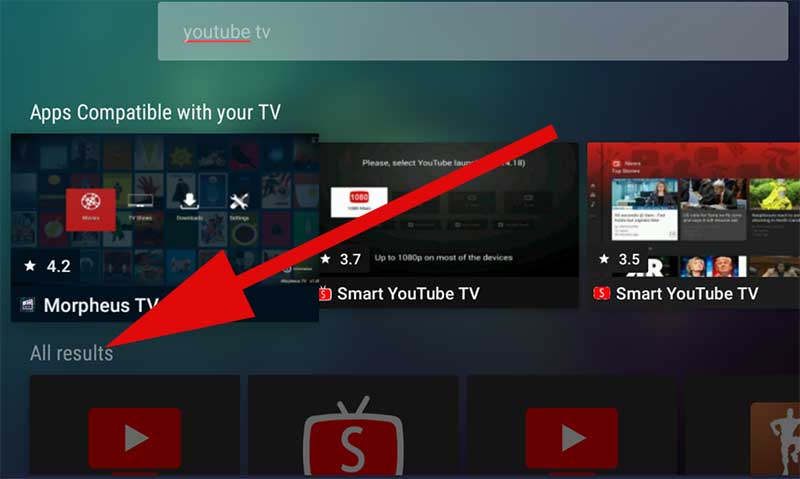 5. From All Results find this TV app and click on it.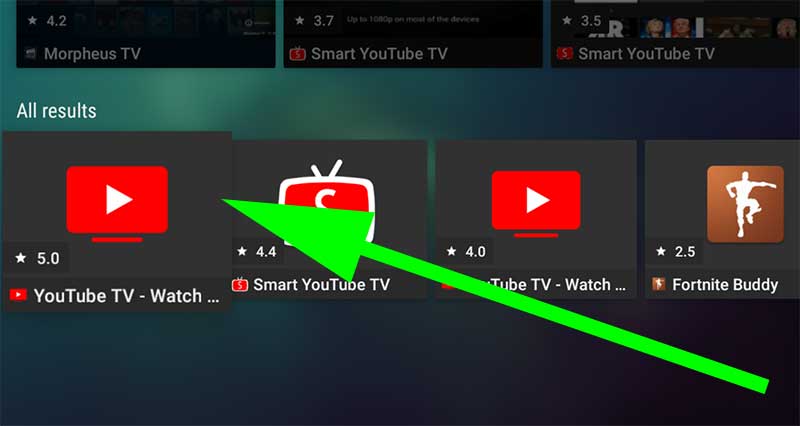 6. Click "Install" to begin installation.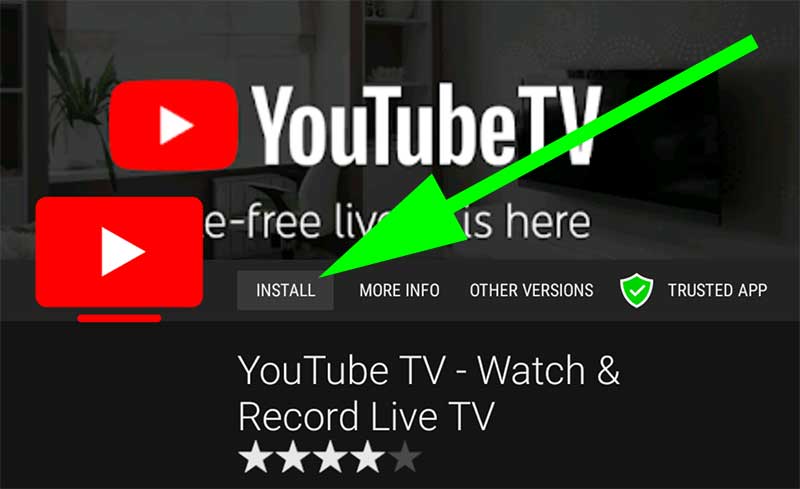 FAQs
Is this safe for my device?
Yes, this is definitely safe for your device. Because all those are undergoing a safety scan. Therefore it is free with harmful things.
Are all those offered for free?
There are more channels for free. But there are some of them that you have to pay monthly.
Do I need to be rooted in the extraction?
You don't need rooting. Apart from that you can use an Extracting app for that purpose.
Now you know what you wanted to know. Then I think you will try this app and see its performance.