If you recently install ES File Explorer on Android TV or Firestick you will see strange floating widget or icon appear on your screen. By default this file explorer shows floating icon on Android TV devices and phones. This can be seen on Amazon Fire TV, Firestick and etc.
This floating icon or widget appear no matter whatever the screen you're in. This widget helps for multi tasking. But sometime it is annoying and need to get rid of. Because that transparent floating icon may block or cover text, images or buttons.
Removing ES File Explorer Floating widget is similar on both Android TV and Android phones. Same thing can be used for Amazon Fire TV and Fire Stick users. Follow below mention procedure.
Below shows guides on how to install ES File explorer on any Android TV box, Google TV and Fire TV easily without any hassle.
How to install ES File explorer on Fire TV
How to install ES File Explore on Android TV – this procedure support all most all Android TV boxes with Play Store like Mi BOX S, Mi TV stick, Nvidia Shield TV, Shield TV pro and etc.
Remove ES File Explorer Floating Widget
First open ES File Explorer App. From the left side menu select "settings".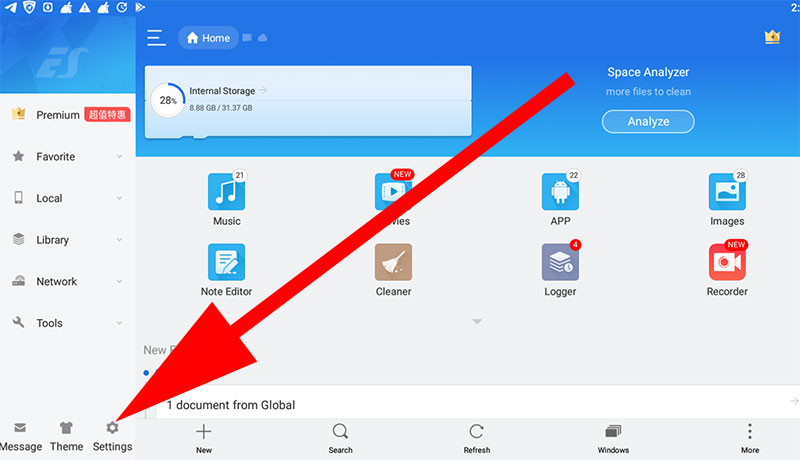 Now you can see list settings appear. Each and every settings of this File explorer is clearly categorized as "General settings", "Layout Management" and etc. Under General Settings you can see "Logger Floating Widget Settings". Click on it.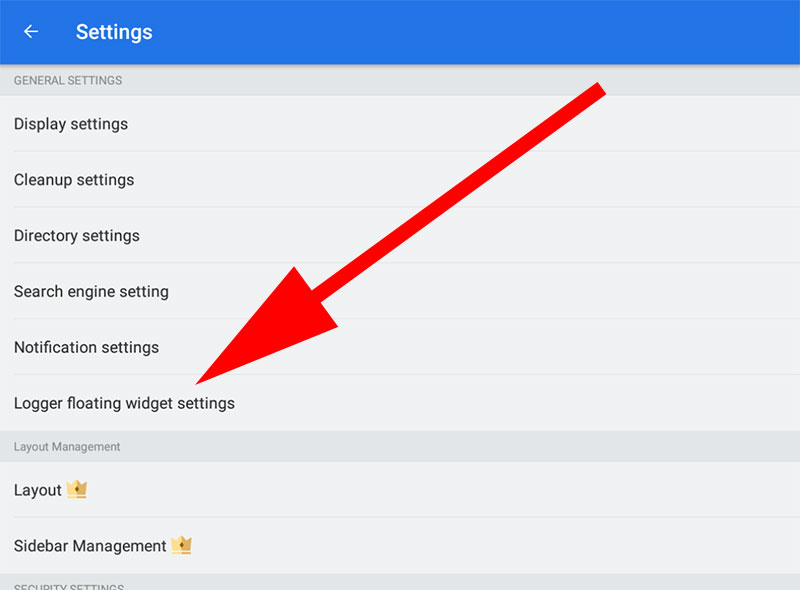 Now you can see "Enable logger floating Widget" is enabled. Disable it.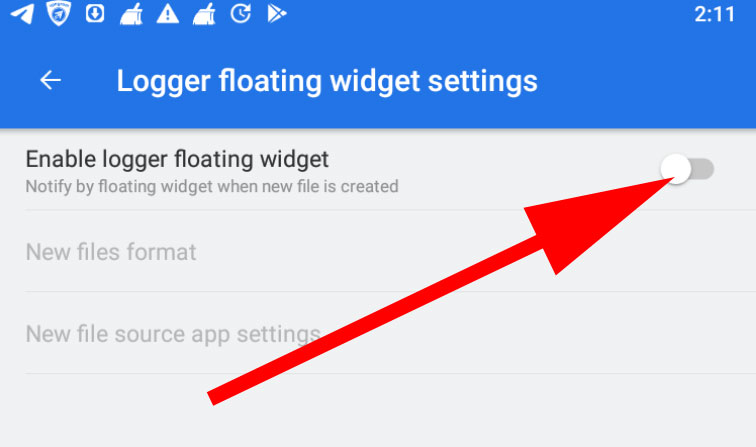 That's all. If there is any thing that you can't understand please leave a comment.