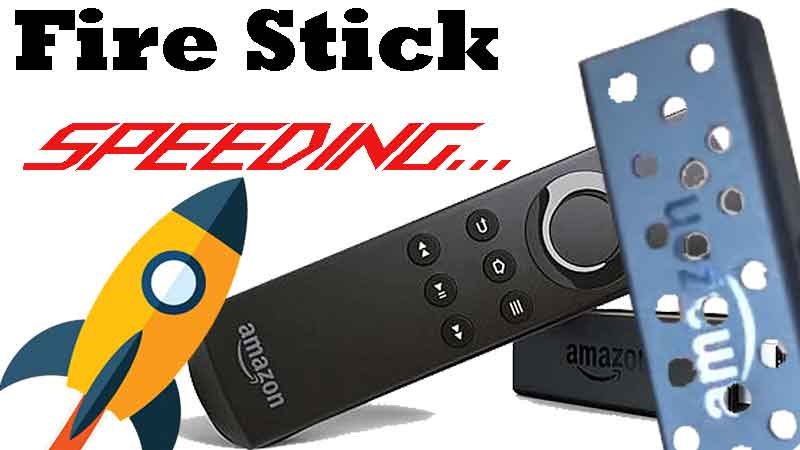 Amazon FireTV, Firestick and FireTV cube are great devices for streaming Movies and TV shows. Since those devices are Android powered those devices have many capabilities.
As you all know that there are many number of Movies streaming apps like CyberFlix, Morph TV, Cinema HD, AppFlix, AnimeDroid, Kodi, Popcorn Flix and many more. Installing Kodi, addons and other Apks may slow down your Amazon firestick. Is there a way to speed up your device without uninstalling those apps. Yes. Our main target is to get better performance out of amazon fireTV.
Performance Issues faced by Firestick users
Below some of the common issues faced by Amazon Firestick and Android TV box users.
Laggy firestick – device does not run smoothly.
Video quality reduced and video play get stuck at some points.
App crashes
Lower frame rate
Out-of-sync sound
Long buffering times
Top 4 Steps to Speed up FireTV/Firestick
Let discuss actions that you can take to improve or supercharge your Amazon Firestick or Fire TV for free.
1. Disable unused Features
Most common issue is that many people keep running unused and not important services in the background. Those may be useful for some but not for all. Check below mention features needed or not. If not disable them.
– Features on Settings -> Preferences
Lets start with preferences. Go to settings -> Preferences. Check below features actually needs your. If you disable them.
1. Preference -> Data Monitoring
This option will monitor data consumption on your Amazon FireTV. This will notify when monthly data consumption reach 90% and 100% of the set limit, set best video quality and etc. If you do not want to monitor your data usage, just disable it. Because it will stop that service running in the background utilizing resources.


2. Preference -> Notifications Settings
Under this option you have "Do Not interrupt" and "App Notification". Do not interrupt mode will hide all application notification popups. Hide all those app notifications.


Then turn off app notifications on each app by using "App Notification" option.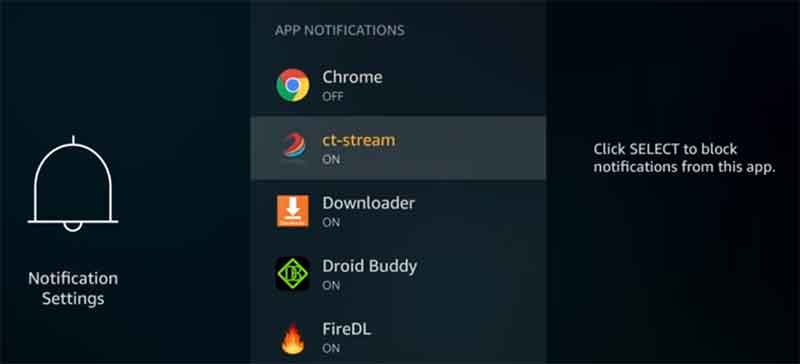 3. Preference -> Featured Content
There you can see two options. Disable those features. Honestly those features are nice and good looking when you use it for first three months. Then later you may realize that those features are utilizing lots of resources and reduce overall device performance. Let's disable those features too.
"Allow Video Autoplay" and "Allow Audio Autoplay" features will auto play videos with audio on the background of the home page. Disable them.


– Features on Settings -> Applications
1.Applications -> Collect App Usage Data
Turn off Collect App Usage data option. Usually this option allow Appstore to collect information on the usage of downloaded apps, in terms of frequency and time spent.


2. Applications -> AppStore
Disable "Automatic Updates". This option will automatically check app updates and install new updates automatically for you. But the problem is this option will frequently check for app updates and slow down your device. Most specially if you are mainly rely on apps not from Amazon App Store then you should disable it. Because this option only update app from Amazon App Store only.


Then below that option you can see "Notifications". This is related to notifications of appstore. Disable that option too.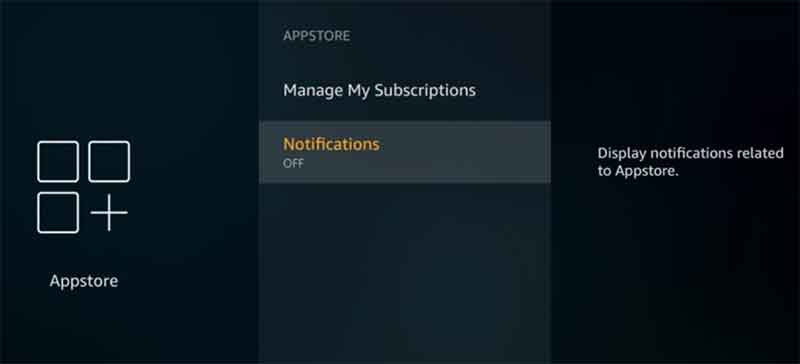 3. Applications -> Prime Photos
If you are using Amazon Prime Photos leave this enable if not disable it.
4. Applications -> Game Circle
This option will save your progress to the cloud by Whispersync. If you are not playing games on Firestick disable this feature too. We are disable this because any syncing of data will slow the system.



5. Applications -> Managed Installed Applications
Here you can see all your applications installed on your device. Delete all unused apps and "force stop" not important apps that you do not want to run in background.
2. Reduce Device Heat
Unfortunately Amazon Fire Stick often suffers from over heating. It is a well known issue among fire stick users. So how over heating fire stick cause performance. Most heat susceptible component on this device is WiFi component. Overheating may cause loss of connectivity. So you may not have smooth video streaming. Sometime overheating may cause device to restart itself or shutdown.
So how to fix it. Actually there is no software fix for it. But there are some things that you can do. Keep your firestick device in a cool place using a extended USB cable. Because some TVs will also emit lots of heat. If you device directly facing heat ventilation then definitely you have to change device location.
Other thing is to make holes on firestick device. Making holes have higher effect on cooling this device and in the other hand it may cause accumulation of dust inside the device. So you can use dust filter net.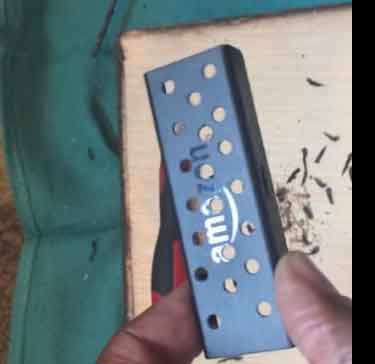 3. Clean Junk and Unused Data
Since day you bought your device you may have installed lots of Android apps and games. Some apps may store many files including app settings, art works, PNG files and etc. Those files have eat up your device storage space. You can free some space, I am talking some Giga Bytes using apps like Clean Master. Read more about Clean Master. Download Clean Master APK
4. Check device voltage Supply
Use the manufacturer's charging cable and power adapter. You can plug the USB cable into your TV's USB port or a spare laptop port, but these have a much lower output than a wall socket and will throttle the Fire TV's performance.
If you power your Fire TV Stick from the mains, it's receiving an electrical current around the clock, and thus is already warm when you start using it. It's similar to how your phone feels warm to the touch after charging it overnight. Therefore, if your television has a vacant USB port, you should use it to power your Fire Stick. In doing so, the device will only receive power when your TV is turned on.