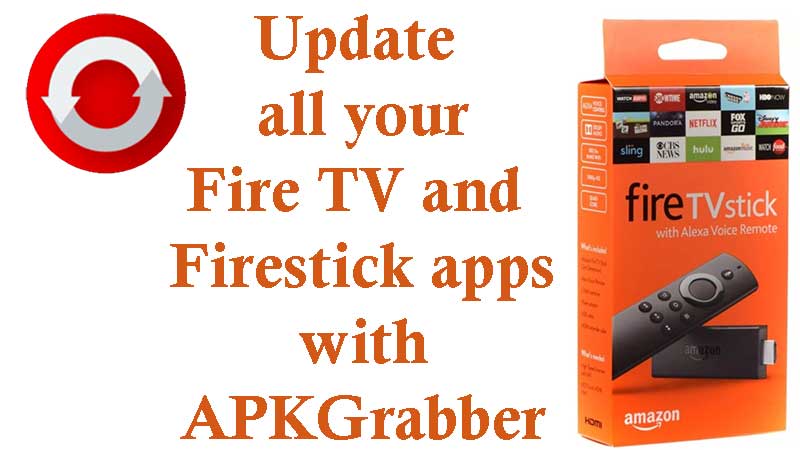 How to update all the apps and games including side loaded apps on Firestick and FireTV. There may be many Android TV apps you may installed from "Downloader", "puffing Browser", "Filelinked" and "APKTime". You may use one of above apps to install Fire TV apps since those apps are not in Amazon App Store.
Apps and Games downloaded via Amazon App Store will be automatically update or prompt for updates. But Apps not downloaded from Amazon App store will not receive updates. You have to manually check and update those apps. Why is that ?. Filelinked, "Downloader" and other apps you used to install Fire TV apps are not App Stores. In order to keep all your side loaded apps updated you may require third party app store like Aptoide or AC Market. Installing such big App store that is heavily focused on Android instead of Android TV is useless. So how to update firestick apps without app store.
You may know that some side loaded apps are not meant to be updated. Because many popular streaming apps had to remove some features in order to meet copyrights and some regulations. Some apps and games stop working properly after updates or newer versions does not work on some devices. So many people after older versions of some apps and games. But some apps need to be updated. You can use below app to check all your updates and update only the apps and games you want. APKGrabber for Firestick and Fire TV
APKGrabber for Firestick and Fire TV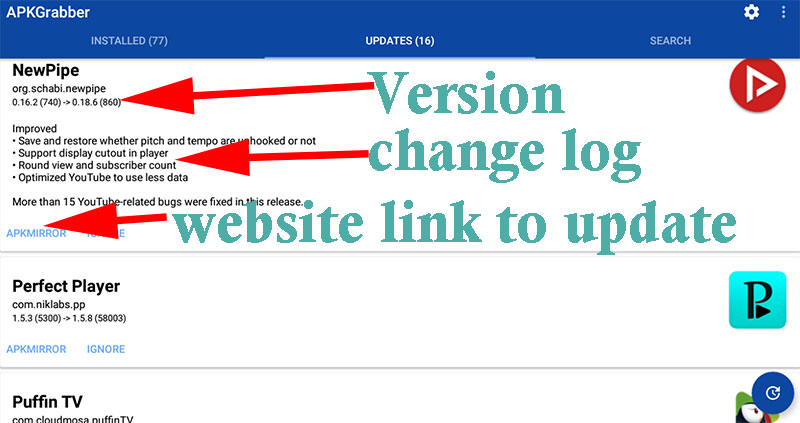 APKGrabber is not a App Store. It can scan all your Android TV apps and games and find is their any updates available. It may show app current version and newer version you are going to update. Not only that it may show newly added features or change log for new version.
Instead of one click update you will see link to a website. You have to visit that website to download updated version or newer version. it is a bit disappointing. Make sure to install any web browser. Because you may need Android TV web browser to install those updates.
You can set to receive notifications about updates and set how frequently is should check for updates like daily or weekly.
Download APKGrabber for Fire TV
This app not available on Amazon App Store. You can download and install APKGrabber for Fire TV and Firestick using Filelinked.
Filelinked code for APKGrabber Firestick: 11111111
Inside above Filelinked store search "apkgrabber". That's all.