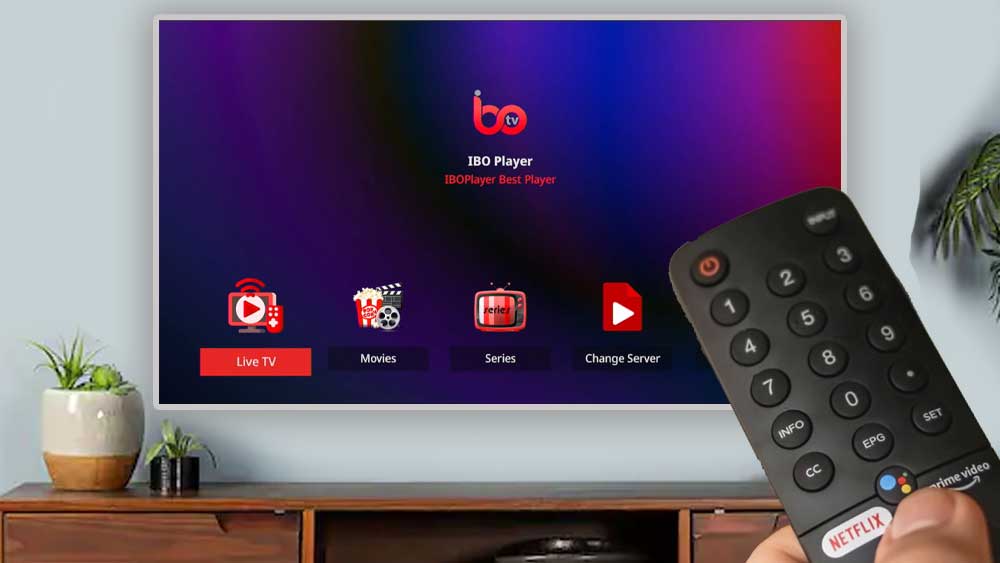 The IBO player app is a must have unique media player for Android TV and Fire TV which offers its users the best of entertainment available. The application includes a variety of features and important functions which ease streaming popular movies and TV shows for its users.
With the application's free seven-day trial it lets users experience high quality entertainment and explore other valuable features as well. The application was released to the public back in April 2022 and has been functioning smoothly ever since then. All anyone has to do is to download the application from the available platforms such as Google Play Store, install it in your device and simply log in and enjoy! Its simple as one two three!
Features of IBO Player
There are a number of unique features included in this TV media player app which makes your entertainment experience of high standard. The application can be easily accessed and its convenient layout appeals to users when utilizing the app.
High quality streaming of popular TV shows and movies as well as faster streaming are added features of the application which is an added bonus to users. The app also consists of options where users can save their favorite playlists and customize them according to their preferences.
The IBO TV player app enables the option to pause and resume their screens which is very convenient for users who needs breaks in-between streaming. The subtitle option made available to users is another unique feature that signifies the IBO player app as one of the best apps in the market.
An additional feature that should be noted are the different audio tracks offered by the application to help make your streaming experience more effective and simpler. For users who wants to customize their landing pages and those who wants to personalize the app's pages, the IBO Player app offers five different themes to choose from. By choosing whichever theme you prefer users can easily customize their pages, create playlists, watch or binge favorite tv shows and movies from classics to modern and do so much more.
The app consists of an easy and simple layout which further appeals to the users and helps in increasing app frequency among users. Discover your favorite popular entertainment and hidden gems with one simple tap on the screen and lay back and enjoy from wherever you are at whichever time you need.
As mentioned earlier the app's seven-day trial allows users to experience and enjoy the application and its special features and after the seven days users can activate their account and watch all their favorites with near to zero hassle. The IBO Player app will become the one stop place for all your entertainment needs. There are alternative free Android TV media and streaming players
Most of the free media players, IPTV players and streaming applications are available on third-party TV app stores like Applinked, Filesynced, Unlinked and Aptoide TV.
Install IBO Player on Android TV
This entertainment application has been downloaded more than thousands of times and hosts several thousand active users from around the world. Download the unique IBO Player app and witness the best of entertainment right at your fingertips. Support all most all Android TV boxes including SkyStream, Nvidia Shield TV, Mi BOX S, Mi TV, Fire TV, Google TV, Chromecast and all.
First open "Play Store" application of your Android TV. Then go to search and type "IBO Player". You will see this application on search results while typing like below picture. Select it.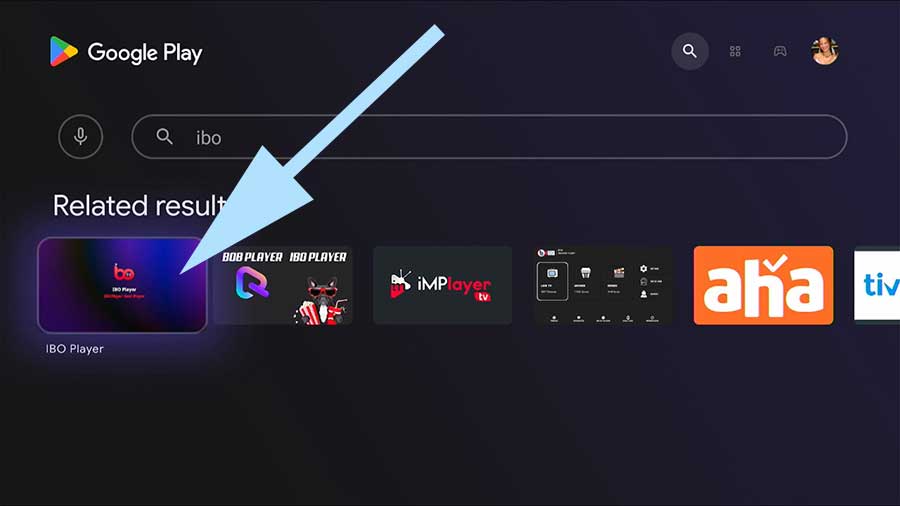 Now select "Install" to begin installation.