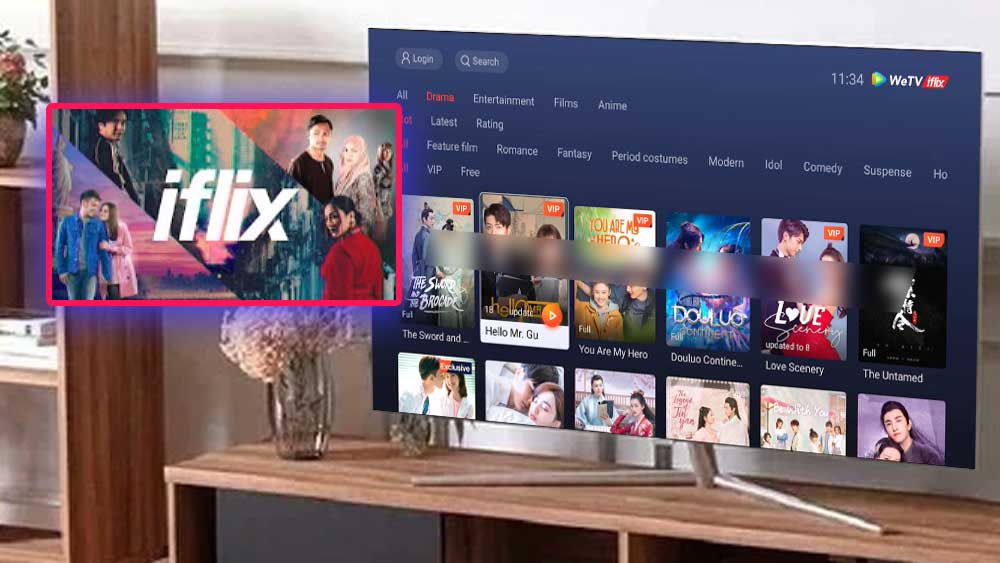 iFlix is WeTV app to watch their originals, dramas, Romantic comedies (romcoms) and more on your Android TV and Fire TV. Specially designed for TV interface to work smoothly with TV remote. Easily watch all your favorites with iFlix TV app.
Movies and TV shows
The popularity of entertainment brought by movies, shows, dramas, and similar contents is proven without doubt by the increasing number of such channels all over the world. Most customer feedbacks state that they get the most satisfaction and best of relaxation, in the least amount of time watching these contents. With the introduction of smart apps featuring movies and the likes have brought more joy to people.
Watching their favorites have become easier and convenient. And what's better than this in today's busy world where everyone is running against time. Take the delight in briefing about a super, easy to use, well thought and designed smart app that will live up to the expectations of its users. Though its name is short and simple, what it features are wide beyond imagination. No wonder it is a hit all over the globe. iFlix Smart App it is.
About iFlix TV app
iFlix as a policy, asserts that everybody should have trouble free access to entertainment without been dependent and tied to others schedule. They should be able to access the contents they wish, as and when they want independently at an affordable cost, thereby fulfilling the passion of millions around the world. Here are a few of some, amazing top of the pop, entertaining contents that will surely thrill the viewers to bits. It covers the whole genre associated with the industry.
TV features- Perfect World, The Autumn Ballad, CHUANG, Hello the Sharpshooter, My Dearest Boss. TV series- Female CEO Love Me, Antares season 2, Affairs of Drama Queen. Romance Drama – The Legend of Jinyan, Who Rules The World, Autumn Ballad. Hottest variety shows – AY!FRIDGE, Wonderland Junior, Heart Signal S 5, The Oasis, We Are The Champions. Hottest Anime – The Kings Avatar S2, Jade Dynasty, Throne of Seal, Soul Land, The Island of Siliang, Swallowed Star. The list is too long to continue. Rediscover iconic moments from the past and future big moments will be shared with the iflix Smart App users.
The contents carrying multiple subtitles opens up iFlix to the world. With the Smart App's Picture in Picture feature, will enable the users to engage in their smartphone's other tasks whilst watching a content. The modern UI interface provided by iFlix is clearly functional bringing in more quality. IFlix features all the upcoming contents thereby keeping all its users well informed. And with iFlix Speed Option feature affords several speeds.
Viewers have the option of selecting a speed that suits them the best. Selections are made easy and straightforward with the Category Feature. Full length watching is possible while streaming, even if paused re-play will start from where paused. No missing out. With iFlix Smart App, bring in all the happiness by getting families and friends to join in.
Share the ultimate entertainment brought in by the one and only iFlix Smart App and forget all the worries and stress and be ready freshened up to face the very next day. Amazingly all iFlix members will not feel the 365 days pass by.
Install iFlix on TV
There are many free Movies and TV shows applications like iFlix on many TV app stores. You can use AppLinked, FileSynced or Unlinked for those free streaming apps. Just search on AppLinked stores and UnLinked stores for trending apps. This streaming app available on all major TV app stores like Play Store TV and Amazon App Store. Follow below mention procedure to install this app on your Android TV.
First open Play Store TV app and go to search. Then type "iflix". You will see this application on search results like below picture. Select it.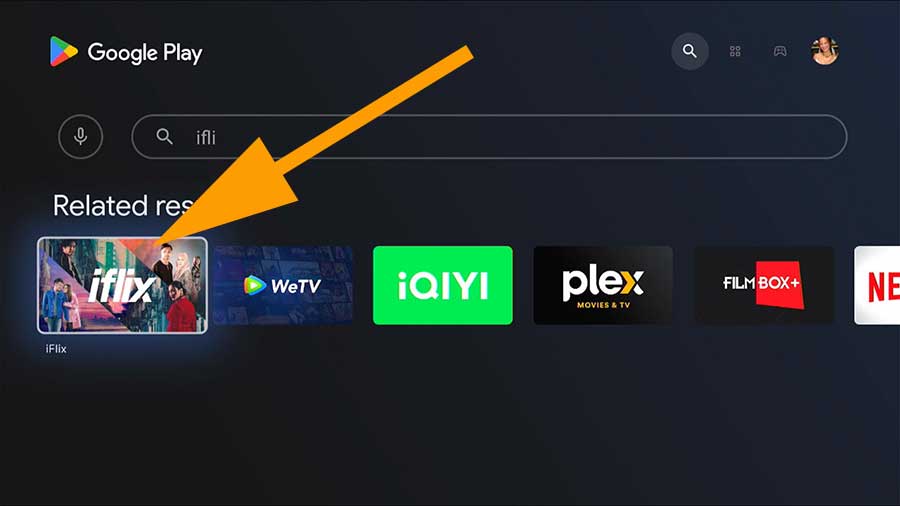 Now select "Install" to begin installation.