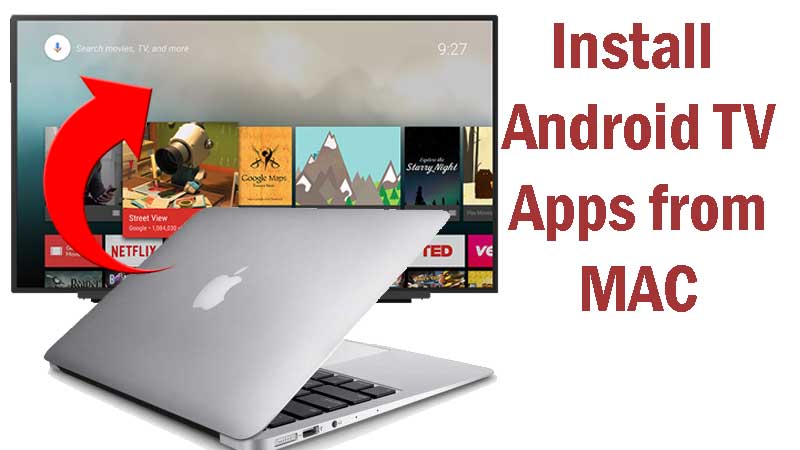 As you know Android is highly customizable operating system. But when it comes to Android TV many of the features are blocked by default. For example it made so hard to install third party apps on Android TV. Google play store keep removing web browsers from their store in order to restrict third party app downloads.
Many use their computer or MAC Book, iMAC, Mac pro to surf the internet. Note this article is for MAC users. If you are a windows user please click below article.
It is so much easier to find awesome Android TV apps from your MAC. Because you can use your favorite web browser and it is much more easier to navigate around the websites you visit using mouse and keyboard. Still Android TV devices are hard for internet browsing. You can download Android apk files directly to your MAC and install them on your Android TV box easily. You may think of using a Flash Drive. Using a flash drive may work for some of you but not for all. Because there are many Android TV boxes that does not have USB ports. Some hide their Android TV box behind the TV. So it is hard to access ports on TV box every time you wan to install Android TV app. So we using a universal method that can use used by any of you.
How to install APK on Android TV files using MAC
Before we start I will summarize what we are going to do. First choose any free cloud storage service you like. Then setup that cloud storage service on Android TV and on your Apple computer ( MAC ). Then you can access uploaded Android Apk files from MAC using Android TV. That's all.
Download and install X-Plore File Manager
X-Plore file manager support popular cloud storage services. So we are using this File Manager to setup our favorite cloud storage service. Most importantly this app available on both Google Play Store and Amazon App Store. Below listed some of the supported cloud storage services.
Google Drive
Dropbox
OneDrive
Mega.nz
Box
WebDav
Amazon Cloud Drive
GMX
MediaFire
pCloud
SugarSync
ownCloud
In order to install this app type "Xplore" on google play store or search area on Android TV box. Install this app.
Setup Cloud Storage service on Android TV BOX
Here we are using Google Drive. Because it is lot more easier to register and setup on any device. Most importantly Google drive is free for every one. If you does not have google drive account setup your account by clicking below link. Don't forget create your own Gmail account.
Open X-plore app. Right side of the home screen of X-Plore app you can see "Web Storage" button. Click on it.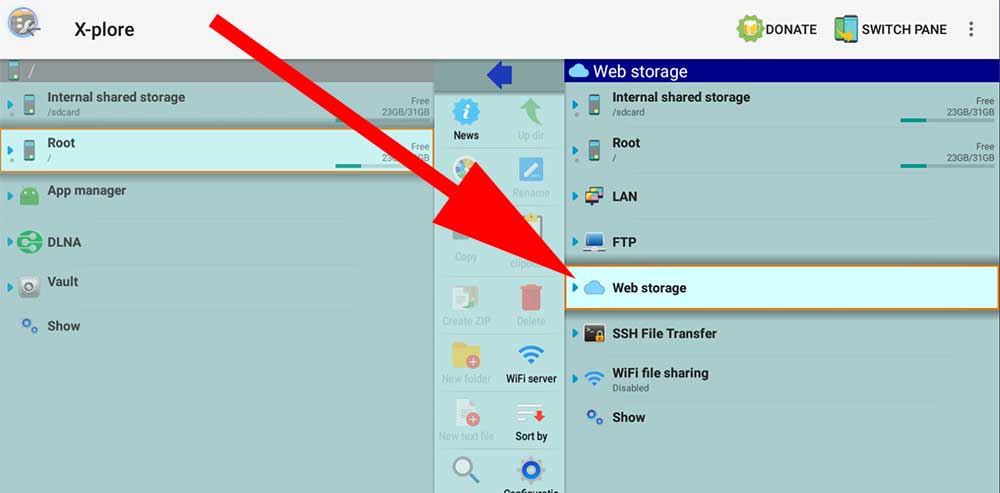 Now you can see "Add Server" button appear below "Web server". Click on it. Now list of available web storage services appear. From that list select "Google Drive"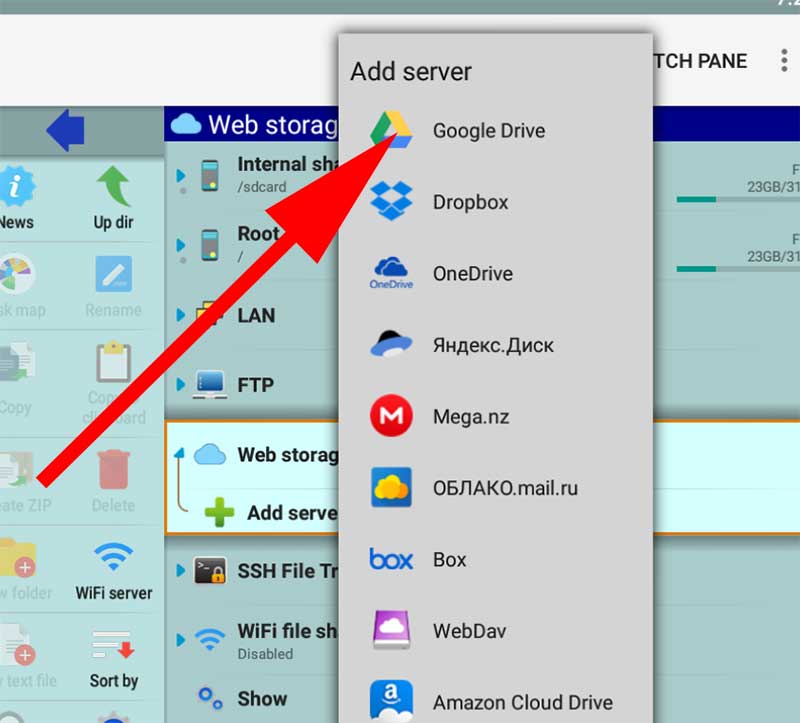 Login to your Google Drive account.
Allow X-Plore to install Android TV apps downloaded from Google Drive
By default only Google play store can install apps and games. In order to install Android apps downloaded from your MAC, we have to grant permissions for X-plore file manger from settings. To do that follow below mention steps on your Android TV.
Go to "Settings"
Find "Security and restrictions" and click on it.
Under "Security and restrictions" click on "Unknown Sources".
Now you can see list of installed Android apps. Click on X-plore app and allow. Once permissions granted you can see "Allowed" text under Xplore app like below.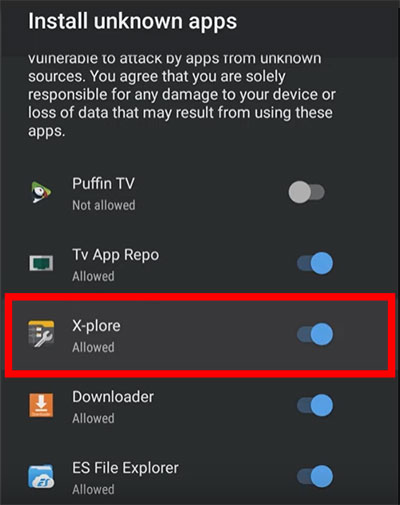 Upload files Google Drive using MAC
Now login to Google Drive account using your favorite web browser in your MAC or MAC Book. Click below link to login Google Drive.
Go to Google Drive
Upload download Android TV apk files to Google Drive.
Installing Android TV APK files
Now we can install apk files uploaded using your MAC. Open X-plore app and go to "Web Storage". There you can see recently configured Google Drive account. Click on it to list all the files and folders of your google Drive.
Click on uploaded Android TV apk file. It will automatically download those uploaded files and begin installation. Below shows the picture of downloading such file from google drive to Android TV.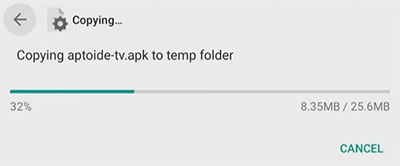 Once download complete it will automatically redirect you to installation. No need to find downloaded file manually. That's all. Simple and easy. You can check installing apps from iPhone guide too.
You can use above method to install best Android TV app Store Filelinked. You can download latest version of Filelinked here.