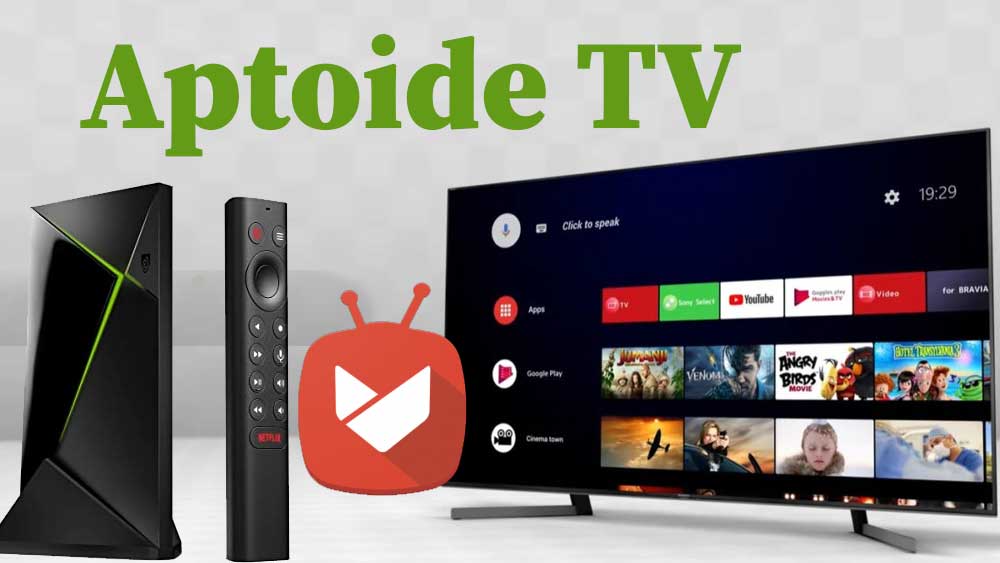 Undoubtedly Nvidia Shield is the best Android TV gaming box out there thanks to Nvidia Tegra processor and Nvidia GPU. There are two types of Nvidia Shield Android TV boxes as "Shield TV" and Shield TV pro". You can choose any of those boxes based on your price and specs.
Out of the box this Android TV device has fewer apps and features. You can install third party Android TV app store to install those awesome Android TV apps and games, since google play store offer only limited amount of apps and games. If you like Filelinked app store for Android you can check our blog for tutorials. Here we are using Aptoide TV. Let's see how to install Aptoide TV apk on Nvidia Shield TV.
How to install Aptoide TV
Installing Aptoide TV or apps away from default app store ( Play Store ) require some additional steps. Don't worry. This is one time process. Once you install Aptoide TV, you can easily install any Android TV apps and games for free directly via Aptoide TV. There are lots of ways to install apk files on Nvidia Shield TV. You can use X-plore app to configure google drive account and you can install this app via Drive. It take few additional steps, because there are people who does not have or use Google Drive. Here we are using Playstore app called "Analiti". Analiti is Wifi Speed testing app. That app has built in web browser. We are using that web browser to download and install Aptoide TV on Nvidia Shield TV and shield TV pro.
1. Go to play store search or search icon on home screen. You can use Google voice or type "Analiti". Select Analiti app from search results. Install that app just like installing other apps from play store.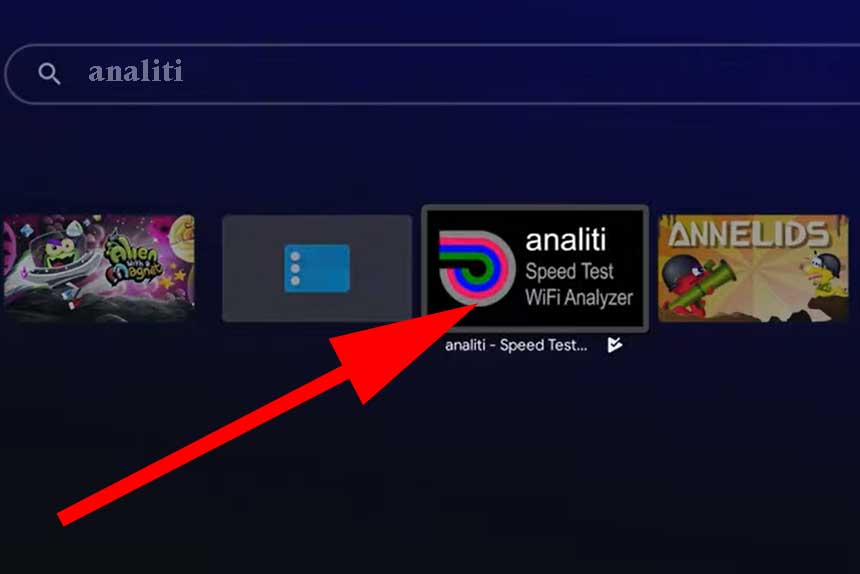 2. You have to set permission for Analiti app to install other apps. For that go to "Settings".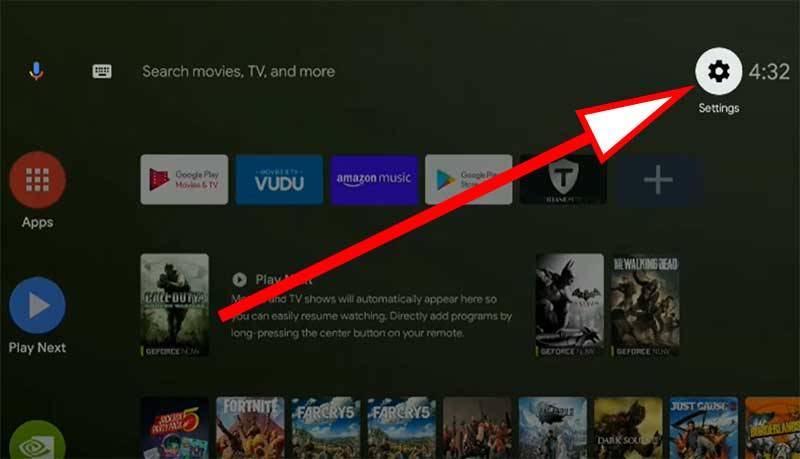 3. From the settings list click "Security and restrictions".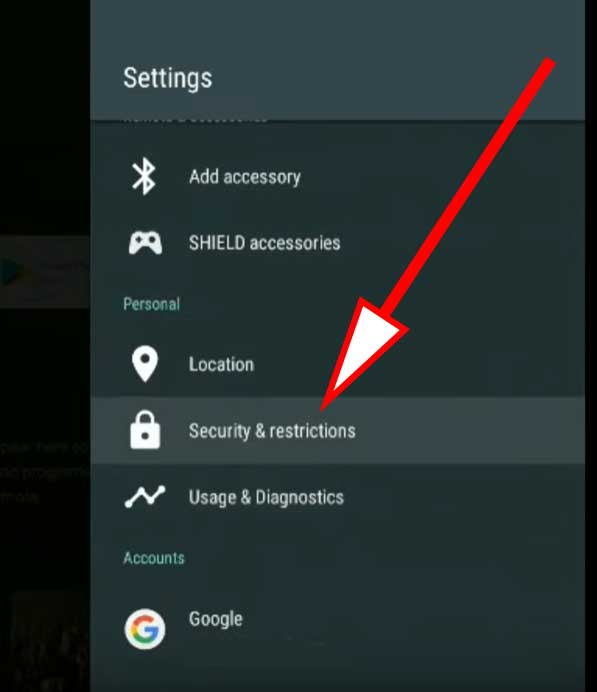 4. Under Security and restrictions click on "Unknown Sources".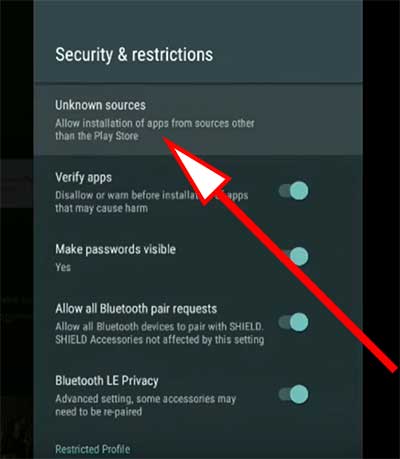 5. Now you can see list of installed applications appear. From that list find "Analiti" app and click to enable permissions. Once permissions allowed you can see "Allowed" text under Analiti app just like below picture.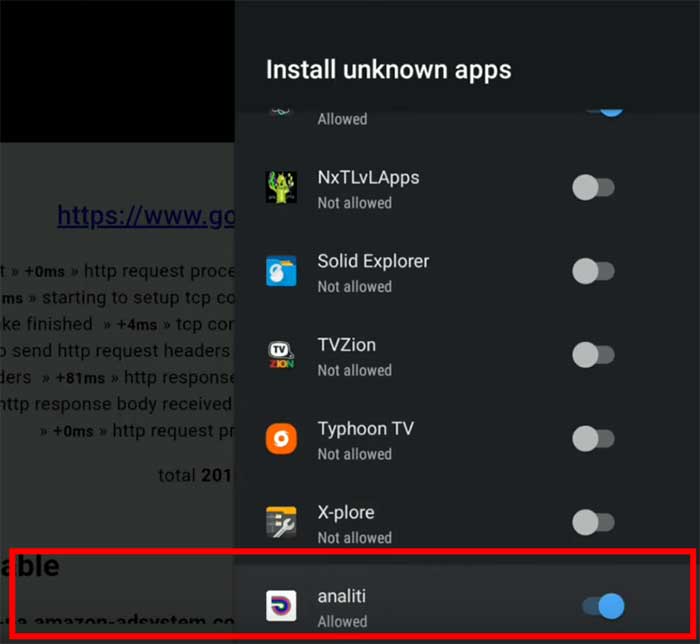 6. Now open Analiti app and click on "Web Check".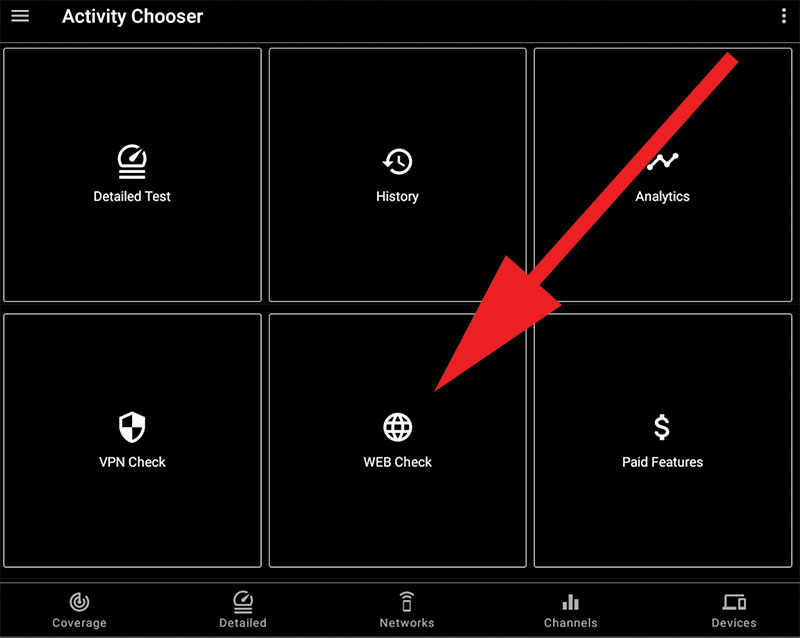 7. We are using official Aptoide TV website to download and install Aptoide TV Apk. For that enter this URL: aptoi.de/tv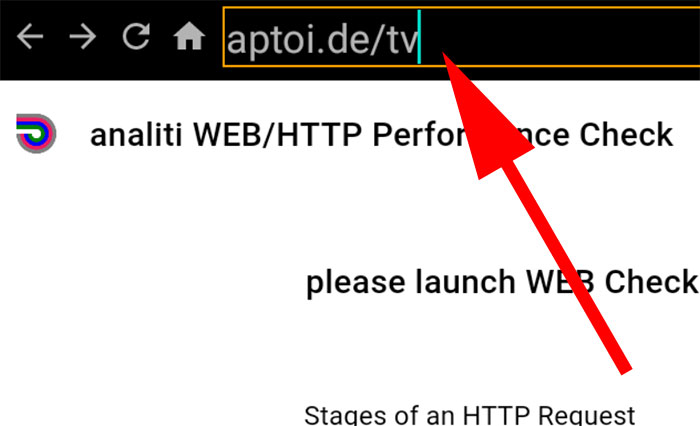 8. Now scroll down to find "Download Aptoide TV" button. click on that button.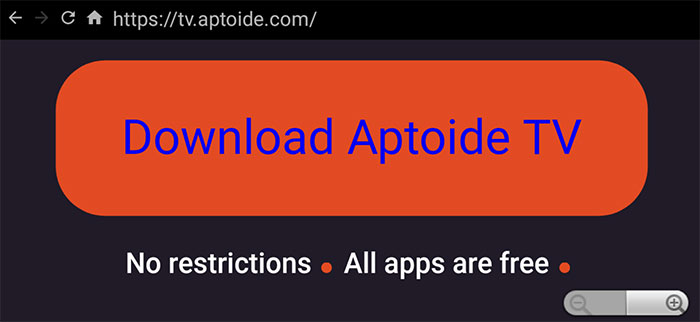 9. You can't see download progress of the app. Instead you will receive notification "Downloading" like below.


10. Wait till download complete. Once download complete it will automatically redirect you to installation. Click on "install" to begin installation.
11. Make sure to grant permissions to install other apps from settings just like we do for Analiti app.