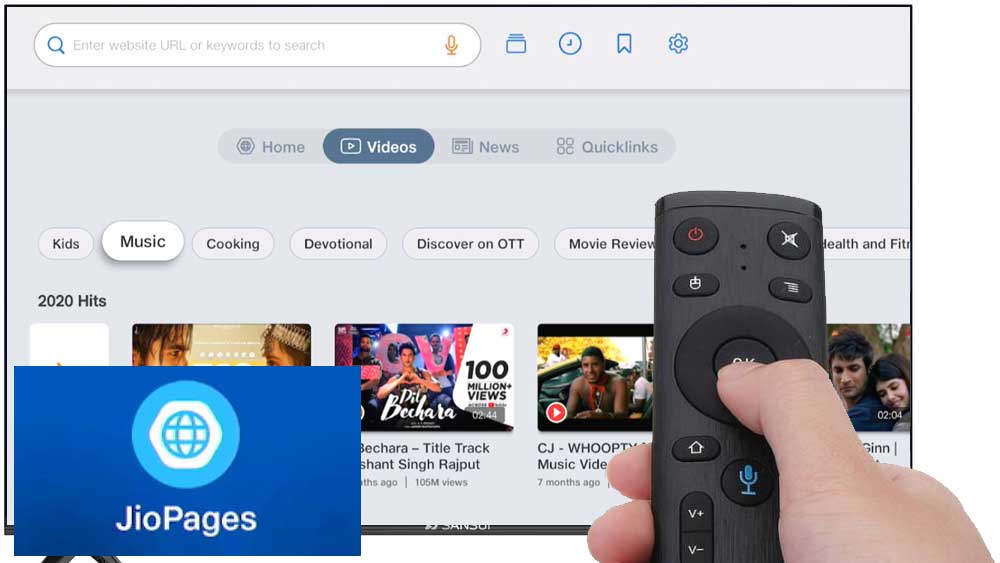 Looking for a fast and a secure browser for your Android smart TV? Then here is the fastest browser you are looking for. That is the browser JioPagesTV. one of the fastest browsers for your smart TV. This allows you to search for any content through your large screen directly using TV remote. This browser works on all Android TV boxes, Google TV and Fire TV devices. Easily watch videos, photos, websites just using only TV remote for navigation.
JioPagesTV is a web browser that developed in India and it is entirely for your Android smart TV. This browser can identify as one of the fastest browsers you can own on your smart TV. It allows you to keep in touch with all the needed facts very easily. This is now available for downloading via Google Play Store. Or else you can download it via AC Market and Aptoide App Stores also. The app is also free and you do not have to pay anything to enjoy the app.
Fast Video Browser for Android TV BOX
Through the app you can watch many curated videos. These videos belong to different categories including kids, lifestyle, movies, news and so on. There is more than 20+ categories for you to explore here.
More importantly you can browse the internet using your native regional language very easily in addition to English. I am sure that most of you will like this feature a lot. You can choose your preferred language form around 8 regional languages to be name a few like Malayalam, Telugu, Hindi, Tamil etc.
You can download anything you need via this nice browser. The speed of downloading is very fast. You can download any thing starting from images to large pdf files very quickly and easily thanks to this app.
In addition to the default browsing mode this also lets you to browse in incognito mode. This will be very essential if you are using a family device to browse the internet. the incognito mode lets you to browse the internet without saving your online activities. This will be of great help to protect your privacy.
With the help of the app, you also can watch trending news stories directly on your big screen.
If you want to experience faster browsing especially in your native regional language then I think this is the best web browser for you. Download it now on your Android smart TV and watch anything on your big screen with all your family members. Search for the best Hollywood movies very easily and watch with your family.
Download Web Browser for TV BOX
JioPages TV or JioPagesTV available for all Android TV boxes via play store. If your device has Google services like on Nvidia Shield TV, Shield TV pro, Mi BOX S, SkyStream, H95X and more, you can use Google play store to install this web browser for free. For Amazon Fire TV devices like Fire TV stick, Fire TV cube and other TV boxes without Play Store has to use Filelinked or Aptoide TV.
Below describe how to install JioPages TV web browser on Android TV box using Play Store. First open play store application on your TV.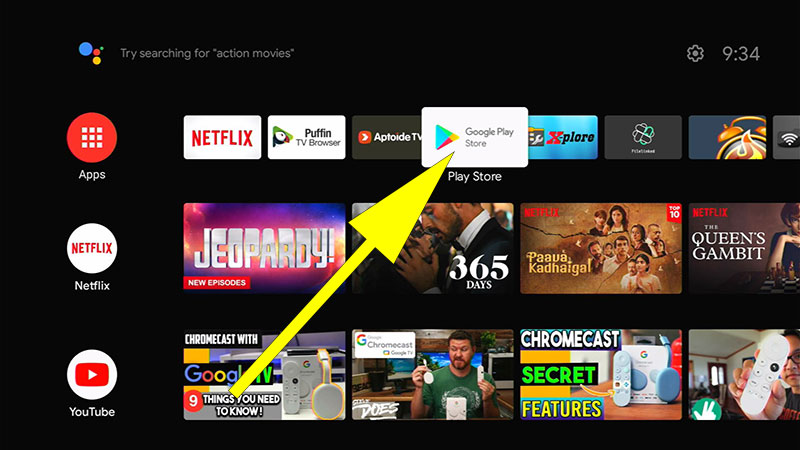 Go to search and type "jiopages". You will be able to see this application on search results like below picture. Select it.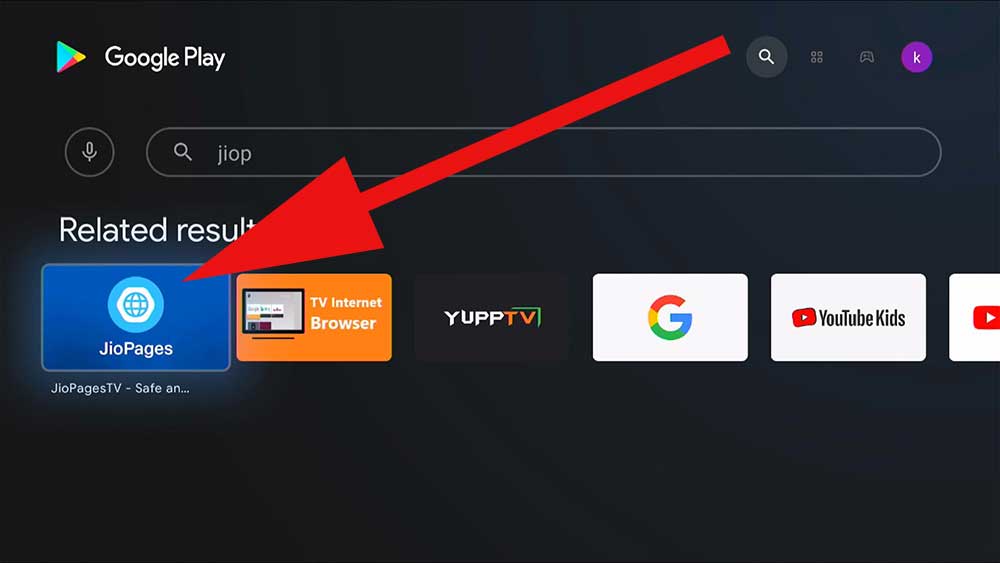 Now select "Install" to begin installation.