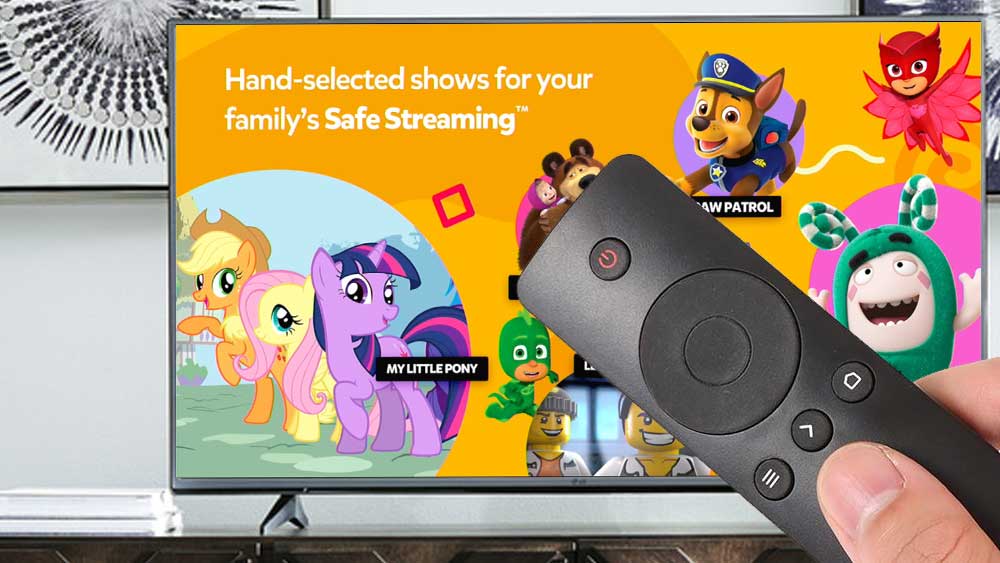 Table of Content
Kidoodle TV is a free Kids video streaming app for Android TV and Fire TV devices. Watch popular cartoons like Pup Tales, LEGO City, Roblox and more on TV with your kids. Best kids app to keep your kids busy and entertained.
Provide best for your Children
Finding and providing what's best for your children is the primary priority of all parents. Giving them what will help them grow into better and smarter young adults is indeed the dream of every parents.
This is why parents strive to work hard and provide only what is best for their kids mental and physical health. Finding suitable content for your kids to enjoy in the modern world is exhausting.
With the development of technology, many apps have come into play and has guaranteed to provide entertainment and satisfaction for all their viewers. However, you really need to make sure that it is appropriate for your kids while it being entertaining and educational as well.
What if I tell you that the perfect app for all your worries has been developed by our very own A Parent Media Co. Inc? yes, you heard me right. The app has been developed especially for all your kids with the most appropriate and safe videos and cartoons that can be watched under your supervision or otherwise. The features on the app will make sure your kids have a safe watching experience while providing them the best of entertainment and educational content.
Features of Kidoodle TV app
The app comprises of famous shows and cartoons such as LEGO City, Pup Tales, PAW Patrol, Talking Tom, Peppa Pig Minis, and much more that your kids would indeed love. These can be accessed on one single platform for absolutely free and is unlimited so that you will never run out of things to watch.
By downloading the app, you can enjoy numerous features and advantages right there on the app itself. They offer a wide range of unlimited series and episodes that are on demand, at any given time.
You can also simply search for your favorites and also make your very own content library with the episodes you love.
You can also enjoy a series of educational cartoons and also dance along to all of the musical content and videos the app has. So, sing along with your kids and make sure they have the best time ever.
The app is available in over 160 countries and loved by all parents around the world. So, you know you're giving your kid only what is best for them. You might be busy with your chores, work, or anything at all. But with Kidoodle TV App, you can leave your kids with the safest content and cartoons out there and not worry at all.
Install Kidoodle TV on Android TV and Amazon Fire TV
App is in possession of popular awards such as the Best Mobile App award, Mom's choice Award, Parent Approved Award, and many more. Kidoodle TV is indeed that app you have been looking for your kids. Safe and secure and also entertaining and educational.
Never miss a single moment of happiness, entertainment with the app by your side. Keep your kids happy and entertained with the best cartoons from around the world all thanks to the amazing Kidoodle.TV app.
Install on Android TV
This app available for free on Google play store for all Android TV boxes and TV sticks like Nvidia Shield TV, Chromecast, X95 series and more. First open Google play store application and then click on search icon. Type "kidoodle". you will see this application appear on search results like on below picture. Select it.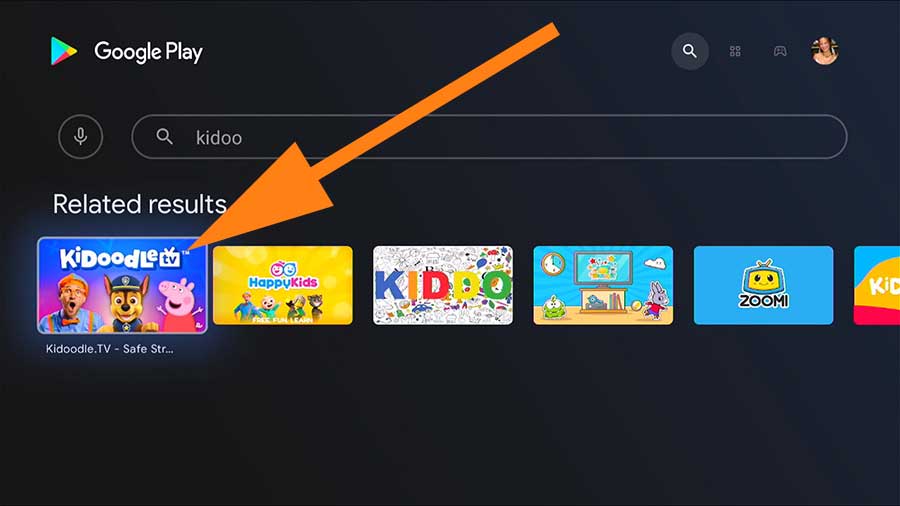 Now select "Install" to begin installation.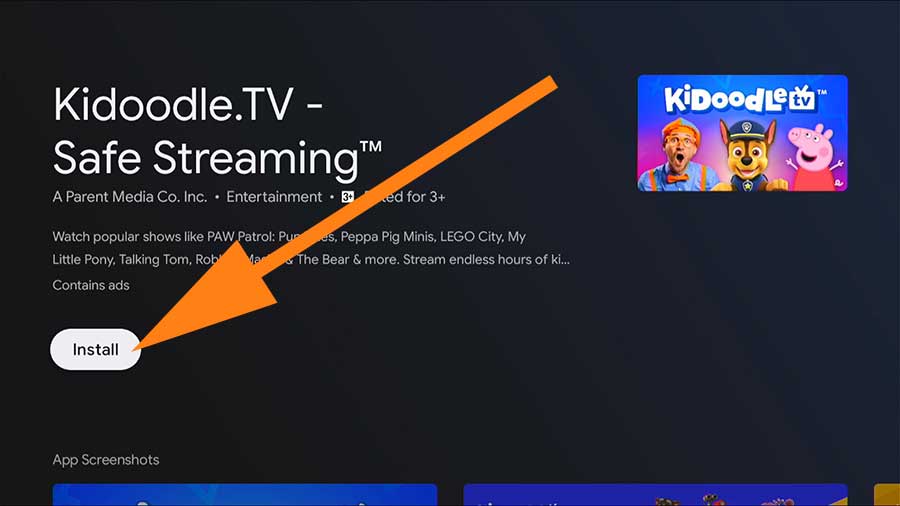 Install on Amazon Fire TV
Keep you kids busy with kids only content on TV. Install Kidoodle kids videos streaming app for Amazon Fire TV devices. You can easily download and install this application using default app store or alexa voice control. Below shows step by step guide on installing this application on your fire TV or firestick easily.
First open "App Store" application of your Fire TV. Then go to search and type "kidoodle". You will see text suggestions like below picture. Select correct name suggestion like below picture.

Now you will search result like below picture. Select this app from search resutls.

Select "Get" button to begin installation.