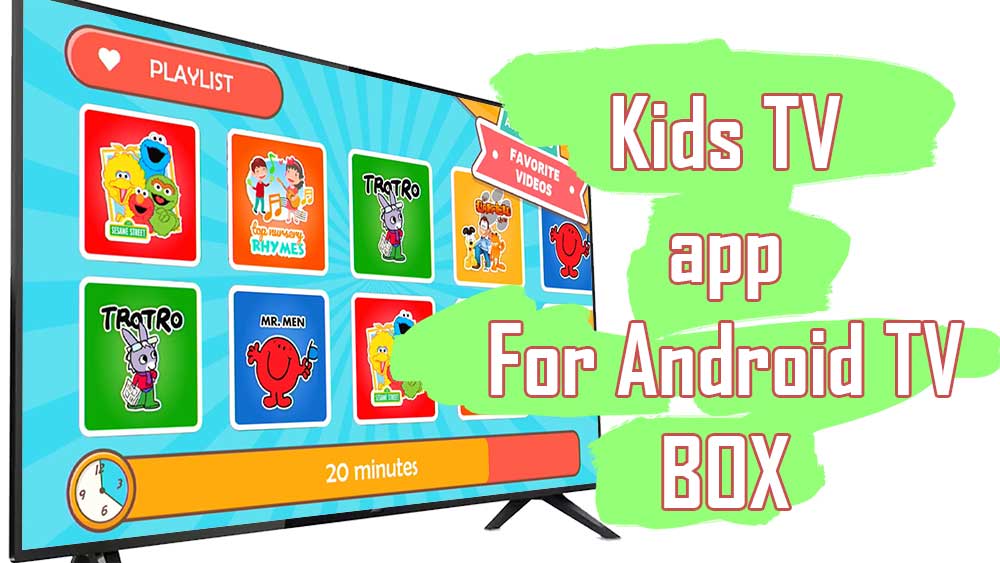 Are you a parent with small kids? Do you like to give freedom for your small kid to use the new technologies? If so, can you guarantee that the kids are safer while roaming through the technological world? I know that most of you are afraid about letting your kid to use these technologies. Though there are many things kids can take there are some unwanted or harmful contents for your kids. Therefore, parents pay special attention when they use these new technologies. Every time you must be on alert when your kids are using the screen. But for your glad there is something special for you here. That is a special app. That is Kidjo TV Kids Have Fun & Learn. One of the nice and safe apps that exactly suits for your kid.
Make your kids busy watching educational and entertaining content on Android TV or Fire TV with Kidjo app.
What is this Kidjo TV or Kids TV app
This is a cool app that designed for your kid. This suits well with your small kids who are in preschool or nursery. I am very sure that this app will be a great help for the busy parents. As well your kids will also love this wonderful app. Just as the name implies this is an all-in-one package. That means through the app your kid can get fun and joy together with some educational facts. This looks like quite a nice way to teach your child. Not boring and the kids may able to develop themselves unknowingly without much efforts if you allow your kid to use this app.
Is this app safe?
I know that most of the parents who love their kids worry about the safety of these apps very much. There is no doubt that this app is very safe for your kid. This app developed under the Children Online Privacy Protection Act. Includes only the licensed content that suits for your loving kids. So, no worries about the safety of using the app.
There are some features added here that can control by the parents such as the screen time, contents and so on. So, you can set all these setting as you wish without causing even a little harm to your pretty kid. So, I can say that the app is superb when it comes to the safety aspect.
What your kid can watch through this?
There are plenty of content your child can watch through this nice app.
Cartoons- there are licensed cartoons like Sesame Street, Garfield, The Magic Attic, fairy tales, Classic nursery rhymes and etc.
Puzzles
Memory games
Educational contents
In addition, it includes origami tutorials, science tutorials, art and craft work and so on.
There are more than 2500 videos included here under different categories. But all these contents are licensed or suitable for your kids to refer.
The app is very user-friendly. That means your little kids can manage the app very easily. Navigation through the app is very comfortable. Even when you are not busy your kid can easily refer the app. You can use the app in offline mode also. If you want to offer your kid with free and safe screen time then this is the best platform. The app is completely ad free and you can test the app before buying it during the 7-day free trail period.
Download Kid TV app for Android TV BOX
Kidjo TV app available on all Android TV boxes via play store. Use Amazon App Store for Fire TV devices like Firestick, Fire TV Stick 4K, Fire TV cube and etc. For devices without play store, can use Aptoide TV app or Filelinked. Below describe how to install this app using play store on Android TV boxes.
Open Play Store application on your Android TV box.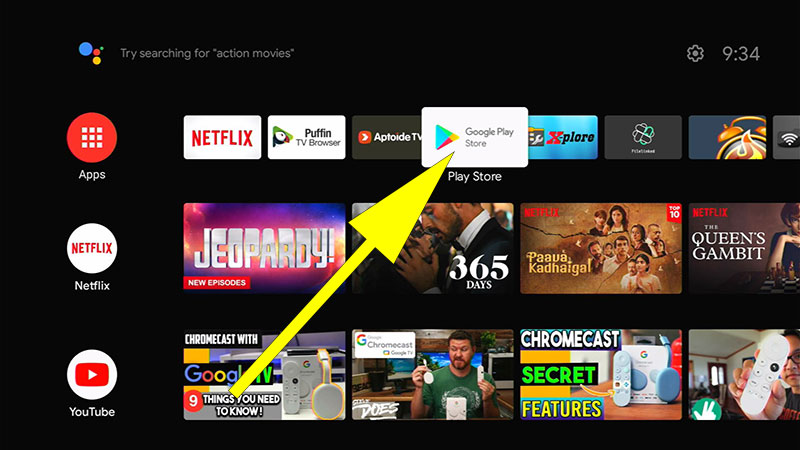 Now go to search area and type "kidjo tv". You will see this app appear on search results like below picture. Click on it.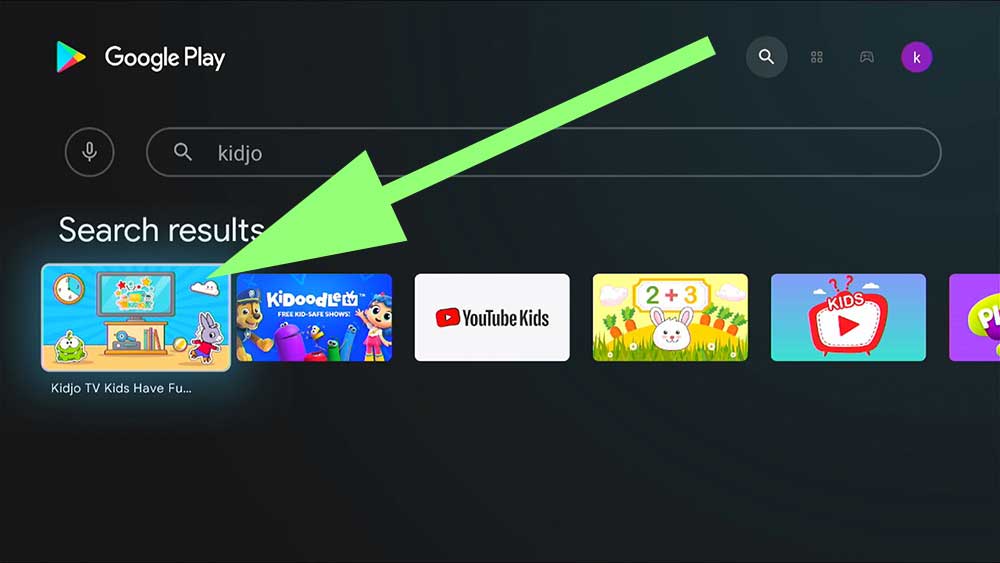 Now select "install" to begin installation.