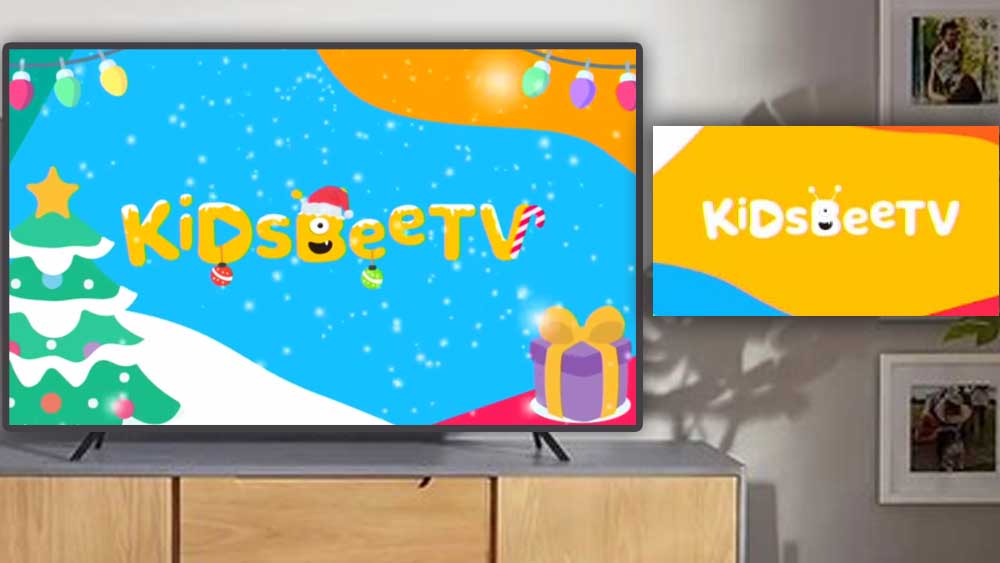 Best TV app for kids to watch kids videos, TV shows, learning videos, educational videos, nursery rhymes and more. KidsBeeTV is a video Streaming application for kids that is available for Android TV boxes and Fire TV devices. Make your kids busy with this application by streaming videos that are approved for children. Kids TV streaming application for your smart TV.
Happy Kids
L Frank Baum once said, "In all this world there is nothing so beautiful as a happy child." A happy childhood is the key to a healthy and successful life in future. Bringing up kids in a happy and safe environment is crucial and they require a lot of love and care. Children make the world a better place with their tiny hands and sweet smile. Keeping them happy, educating them for a better future, and helping them grow up to have a healthy mental and physical wellbeing is a duty of us all.
The world will be a better place if our children are taught values and love. So, to keep your little ones happy and content with the best, Magikbee has brought to you the all new KidsBeeTV which is an absolutely safe platform for your kids with the most educational and fun content. It comprises of over 5000 videos filled with fun and knowledge that will keep your little ones occupied and also help them learn fast.
The app comprises of many kids shows, lullabies, nursery rhymes, and educational videos. The content has been curated and approved by parents and teachers all around the world, so you know you're giving your kids nothing but the best.
Features of KidsBeeTV
This streaming app includes many fun stories and songs that will teach your kids what's on the book as well as many arts and crafts so they can get creative with their hands beyond their books. This will help your kids develop the ability of thinking outside the box and help improve creativity and skills.
The well designed quizzes will help your kids learn numbers like real pros at the comfort of your very own home. Make your kids have fun while they learn a whole lot more of colors, numbers, the alphabet and even emotions.
Education is the key to a successful future. And I don't mean just the knowledge on paper. Kids ought to explore horizons beyond paper and get crafty with themselves. And KidsBeeTV will help them discover skills like never before.
What's best about the app is that it is 100% safe for all kids, and you do not have to supervise them 24/7. So, you might be a busy parent with a hectic lifestyle, but with KidsBeeTV you can always make sure your kid is safe.
The parents' dashboard on the app will allow you to keep track of your child's performance and once a progress is shown, go ahead and celebrate. KidsBeeTV has made it possible to have your own preschool at home! The content is divided into categories of songs, cartoons, learning, arts and crafts, kids fun, and stories so you know what to play, when. Try out the trial version and have fun.
Install Video Streaming application for Kids
KidsBeeTV available for all Android TV boxes, Google TV and Fire TV devices via default app store. If you are not able to install this application on your TV box, you can use third party Android TV app stores like AppLinked or FileSynced. You can either find AppLinked code or FileSynced code for this application. If not try to create your own store and upload this application.
Install on Android TV
First open Play Store application. Then go to search bar and type "kidsbeetv". You will see this application appear on search results while typing. Select it.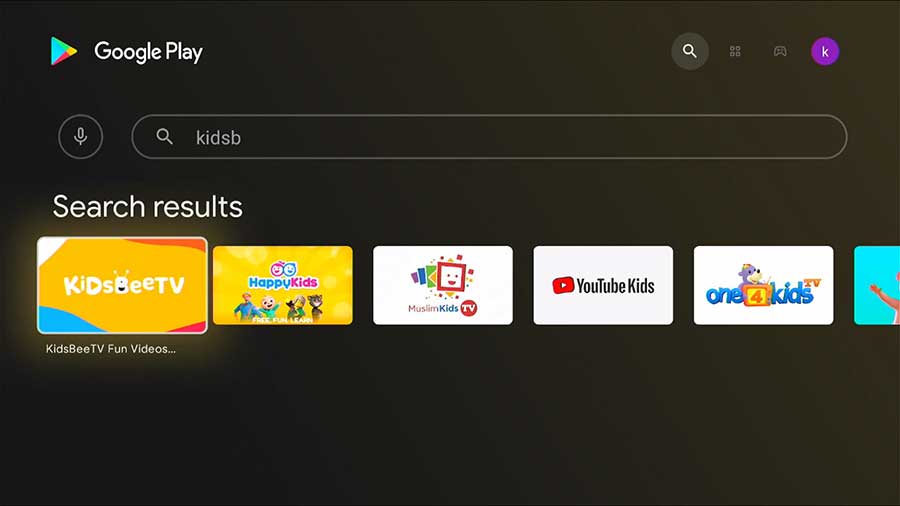 Select "Install" to begin installation.