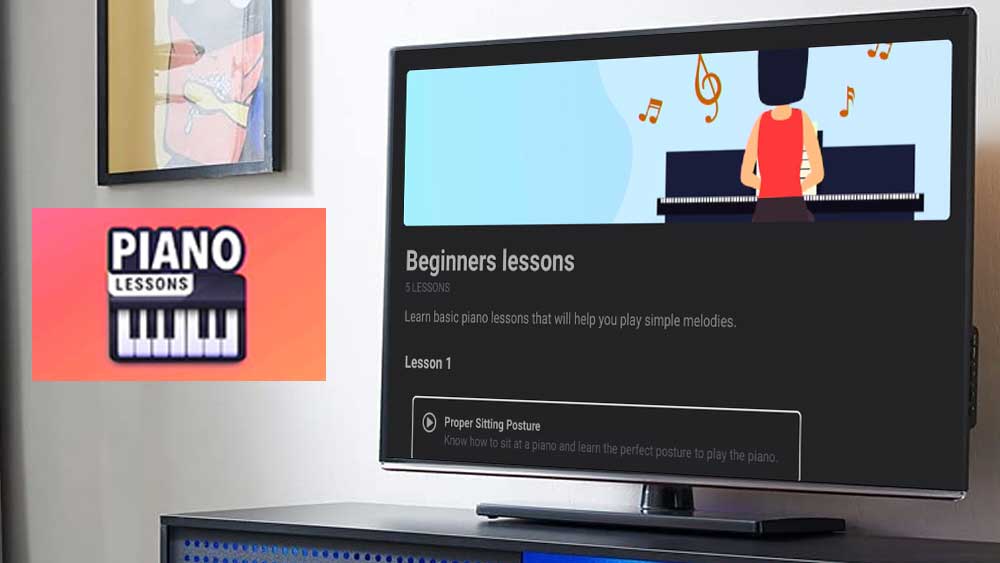 It is hard to watch piano lessons videos on PC or phone. Now you can use your bigger screen or TV to practice your piano. Learn Piano app provide basic tutorials to learn piano using your Android TV, Chromecast and Amazon Fire TV. Easily control all the features of this app with your TV remote.
Musical Instruments
A musical instrument that opened up to the world in the year 1700 and continues with its popularity even today is the one of a kind, Piano it is. Many of the world's most popular artists have been piano artists. Beethoven, Mozart are two of them. In recent times, Elton John's solo performance playing piano and singing are all world classy stuff, grossing millions in record sales in most countries. As per the pulse of all kinds of music fans in the world, piano music comes a top favorite.
Apart from the point of music generated by a piano, playing piano is beneficial in other ways too, such as improving memory, improving the speed of the brain, expansion of aural skills, sharpening of concentration and focus, decrease of anxiety and stress, increase happiness and self-contentment, boosting confidence and self-esteem, increase dexterity and strength of the hands. All of these will bring personal benefits including one's health. This could be one major reason for the trend of many adult beginners at piano. Here's the best news that's going to excite people from kids to adults.
It's the breaking in of the Learn Piano – Beginner Tutorial Smart App. Its name says it all. Let's take a quick walk through this marvelous, well designed smart app.
About Learn Piano App
Start familiarisation with easy to follow and learn features, well-appointed in the Learn Piano's interface. Piano major scales, how to read a music sheet, piano chord hacks, and every single content that needs to be understood are featured. Step by step, the Learn Piano Smart App will take all its beginners to the next level featuring, advance lessons.
At the advance lessons stage, the now somewhat advanced beginners will be tutored with necessary skills to play hundreds of songs. With all options of choice offered to the smart app users they could anytime choose the best level of expertise, to suit their requirement. Revert back or forward with beginner, intermediate or advanced levels. All of these offered free. Now imagine the fee one would have to pay an instructor. All of the lessons are compiled by the best of the reputed piano playing specialists from around the world. With the Save feature, download and save any tutorial stuff to be referred and used later without internet. With this continuation is guaranteed.
Learn Piano – Beginner Tutorial Smart App, has covered all beginners from A to Z in its tutorials. It will bring out the best of hidden musical talent of its users in the shortest possible time. If the users are seriously considering to be professional piano players then they are right on track with this professional tutor, the Learn Piano – Beginner Tutorial Smart App. Been able to accommodate the smart app in one's mobile smart device, makes access to it at the most convenient times of its users. o, settle in and begin to show everyone your piano playing capabilities, and let them join in and enjoy the music, the way it is meant to be enjoyed.
Download Learn Piano app for TV
This is a free Piano lessons app for TV boxes. Support all most all TV boxes including Nvidia Shield TV, Google TV, Chromecast, Fire TV, Firestick, Fire TV cube, skystream and more. Follow below mention tutorial to install this app on your Android TV.
First open Google play Store. Then go to search and type "learn piano". You will see this application on search results while typing. Select it.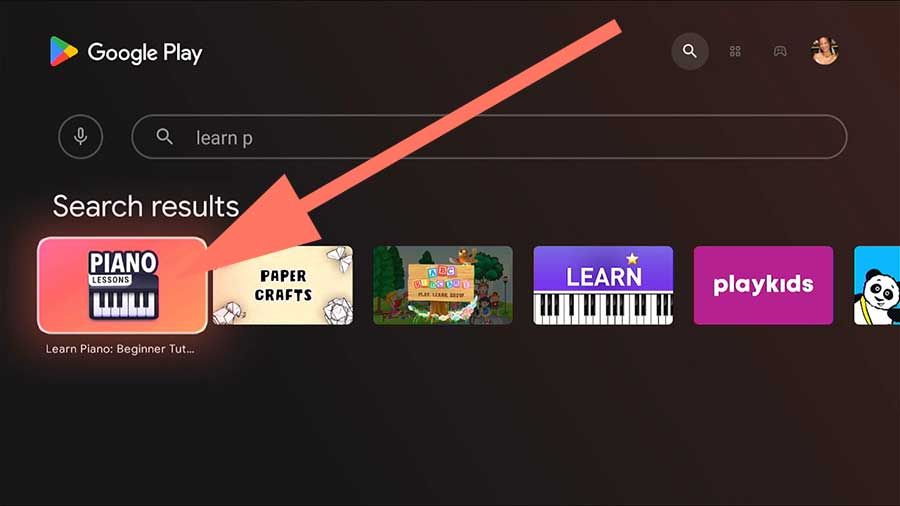 Now select "Install" to begin installation.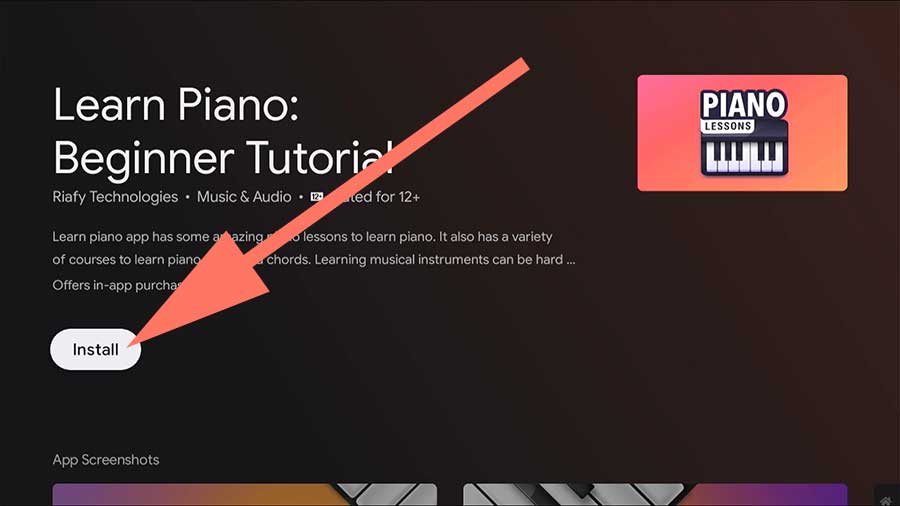 Make sure to checkout AppLinked, FileSynced and Unlinked stores for latest movies and TV shows. Applinked stores and FileSynced stores has all the trending free Movies and TV shows.